The evening came and it was the night Vladimir and Simon were to present their automobile projects to the class. All the while from the experience having learned little about fixing them, Vlad nevertheless enjoyed working on it. After waking he was told to head over towards the school and Simon would meet him there. Upon arriving having only little information on card he brought explaining it, Vlad walked around the hall trying to find Simon but couldn't find any traces of him, glancing in the classroom, a slight panic grew that he wasn't here and the class was going to start soon.

Pacing the hall while ignoring any contact with the other students, Vladimir was prepared to leave and track him down but it wasn't until the doors sprung open that the man he was waiting for at last came. Breathing a heavy sigh, he approached him then backed away but his fowl odour of liquor. "Simon, in God's name what happened to you?" Thankful he had the poster Cecillia and Syerren slaved over, he examined it. "At least you didn't forget our project." Looking around he glared growing slightly worried again, "Where . . . where is the model car?"

"I would rather spend one life time with you then go on having to face all the ages of this world alone. "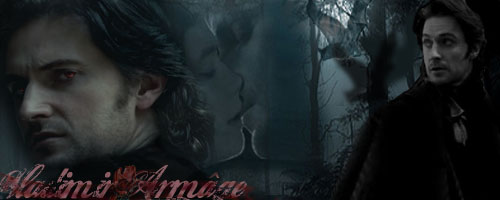 Vladimir Armâge

Possessed By Quentin






Arriving at the school after many beers and other substances, Simon managed to remember where to go in the school as Vladimir ran up to him, questioning everything. "Slow down, slow down," Simon spoke, leaning against the wall and resting his head. "I don't have anything but this Vladimir," he said, throwing the poster at him. "This is what you gave me to keep up with . . . I think." Heading then into the class room with Vladimir, Simon sat down in the first seat he found, hearing Vladimir question it but then sitting down behind him. Hardly able to focus on what was going on, Simon soon fell asleep on his desk.

Simon Smith

Leviathan Attack






Knowing they weren't going to get anywhere with just a poster, Vladimir saw Simon had fallen asleep. Pushing on him, trying to wake him, he got from the chair and lifted him to his feet. "Come on Simon, pull yourself together!" Noticing some of the students were beginning to stare and make comments, Vlad tensed then dragged Simon out of the room only to find their professor just walking in. Glaring he spoke, "Everything alright, you two? You are presenting aren't you?" Remaining stiff, holding Simon up who only slowly came to, Vlad nodded, "Yes . . . of course, I just need a moment or two talk a few things with Simon here." "Well be quick about it."

Nodding Vlad left the room moving down near the end of the hall then shoving Simon against the wall. "Why must you be drinking Simon . . . of all days?" Slapping him a few times to wake him Vlad groaned, "You know I could really kill right now know that? You know you were supposed to bring the model as well!" Feeling as though he was getting little response from Simon except with burps and laughter, Vlad release him as he fell to the floor. "Well never mind; I'll just go home and get the model. I shouldn't be more then a few seconds." Figuring he would leave Simon where he is, Vlad was prepared to leave when he heard a voice behind him calling for them to begin the presentation. Feeling his whole body become numb, he glared back, "I just . . ." but was interrupted to begin now or not." Groaning knowing it to be Simon and his grade at stake, Vlad nodded lowering to Simon moving his head, slightly enough for him to wake then glared speaking deeply, "Listen to me Simon, clear your thoughts you are under my power now and will do what I say. Now come and let's give the best project we can with just a poster."

"I would rather spend one life time with you then go on having to face all the ages of this world alone. "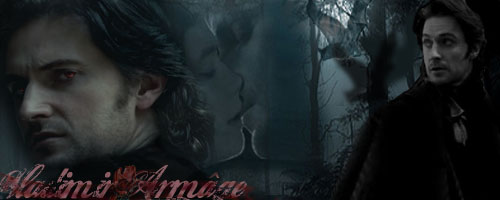 Vladimir Armâge

Possessed By Quentin






Going into the room to present, Simon found it hard to stand up, but did so anyway as Vladimir held up the poster, and began talking. Stopping Vlad almost instantly, Simon then piped in as he stumbled forward. "Tonight we're going to talk about cars. A car . . . is like a woman. The better the body, the more you'll pay for it." Laughing slightly, he ignored Vladimir's request to stop. "There's two main parts about the car, the engine - the place that makes the car go, and the trunk - where you put your uh . . . shit, kinda like a woman's vagina." Hearing more laughter from the room as well as more attempts to get him to shut up, Simon shook it off as he continued. "Color is always important. I find that white, or blond, colored cars often are watered down, stupid, while the darker colors, blacks, navy, are your higher performance. Think of your steering wheel as a nice pair of breasts . . . the nicer it feels, the more mileage you'll get out of it!"

Simon Smith

Leviathan Attack






Feeling as though this whole project was getting out of control, Vladimir felt deep regret for coming while grinning shaking his head from everything he was saying while wishing Simon would be silent. Eventually dropping the poster, finding Simon was doing fine without it as he continued his comparison, he soon watched as he paused in his statement, getting an idea he was going to be sick or something. Quickly grabbing him, Vlad nodded to the laughing class room thanking them, then bolted out the door. Taking a deep breath in the hall, he soon vanished from the school and appeared outside a good distance away. As he let Simon be sick near a tree, Vlad placed pressure on his head looking back to the school. "I swear that is the last time I set foot in a classroom." Turning back to Simon as he finished, Vlad glared, "And I think you too sir should take it easy on the drinking. You know we all worry about you especially Cecillia about that habit," he spoke encouragingly while doing his best to ignore the stench.
"I would rather spend one life time with you then go on having to face all the ages of this world alone. "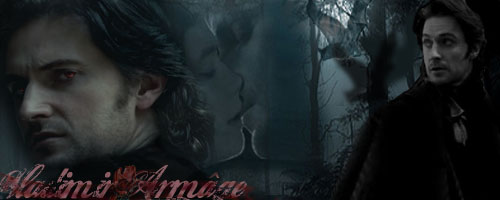 Vladimir Armâge

Possessed By Quentin






"I don't have a bad habit Vladimir, I just got awfully damn thirsty," he smirked, leaning on him. "I'm a grown man over 200 years old and if I want to have a beer then I have a beer." Glaring at Vladimir, Simon stood away from him. "You gotta problem with that then take it up with me during the day time! Now lets get back home or whatever.. I gotta hard one coming on and I need to find a proper trunk to stick it in."

Simon Smith

Leviathan Attack






Annoyed at the most to Simon's behaviour knowing he was just going to hurt himself if not get into trouble, Vladimir put the thought aside glancing once more at the school in the distance, then back to Simon. Smiling slightly at him he spoke as he wrapped an arm around him, "Just keep your drinking in control mate, that's all I ask; if not for any of us then do it for yourself." Seeing a more or less annoyed agreeing nod from him, he laughed the whole thought. "I wonder if we even passed the class after our presentation." Shaking off the thought, he looked to him, "Well never mind, let's get you home," then instantly the two disappeared into the night.

~End Scene~

"I would rather spend one life time with you then go on having to face all the ages of this world alone. "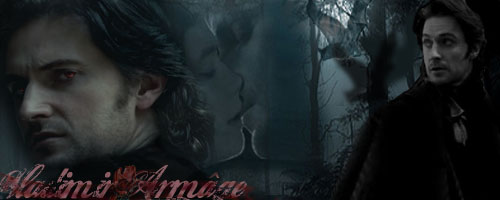 Vladimir Armâge

Possessed By Quentin







Similar topics
---
Permissions in this forum:
You
cannot
reply to topics in this forum