Entering the college with the many rooms closed and a few lit up for the evening lessons, Vladimir followed behind Simon as they towards the room they needed: mechanical engineering 101. Taking a deep breath letting a few students go ahead of them, Vlad glanced towards Simon, "Well this is it . . . let's show them what we know." Leaving with grin, Vlad entered seeing a few constantly talk or stare at the chalk board or converse with each other. Feeling to be most comfortable in the back, he manoeuvred towards the back and sat down then saw Simon sit next to him. Feeling already uncomfortable in the desk, Vlad slouched back about to say something when a boy in who appeared in his twenties sat down in front of them and looked back to Vlad nodding his head. "What's you're majoring in there, mate?"

Raising an eyebrow Vladimir glanced towards Simon then back . . . "I . . . I haven't decided yet." Nodding he smirked, "Yeah tuff life college. The name is Jack." "Richard . . ." Shaking Vlad's hand, then glanced to Simon, "what are you in here for?"

Last edited by Vladimir Armâge on 29th August 2012, 18:35; edited 3 times in total
"I would rather spend one life time with you then go on having to face all the ages of this world alone. "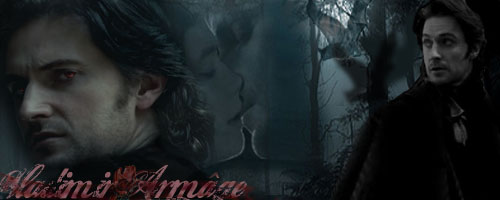 Vladimir Armâge

Possessed By Quentin






"What am I here for?" Glancing at Vlad for a moment, Simon thought, then replied, "honestly, mate, I'm just here because my . . . father is rich as hell and I'm just pleasing the old bastard. He wants me to go do business like him but I say to hell with that, I'm just not right for that shit. I'm just in here so I can sleep and shit, you know?" He smirked. "Name's Simon, Simon Smith."

Simon Smith

Leviathan Attack






Grinning by Simon's humour while keeping his comments to himself, Vladimir leaned back in the desk and commented, "Then I suppose that is why we're all here isn't it." Laughing Jack nodded, "Right you are. Well, Simon . . . Rich. Good luck to you both." Seeing the boy turned back around and move up one to talk to others, Vlad felt uneasy having not been use to being social towards people of this age. Taking a glance towards Simon, he whispering, "Why do I have a bad feeling about all of this?"
"I would rather spend one life time with you then go on having to face all the ages of this world alone. "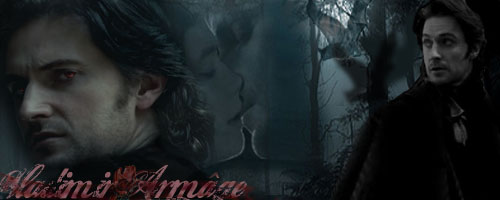 Vladimir Armâge

Possessed By Quentin






"Because you have a bad feeling about everything," Simon spoke back, turning back as a few larger, out of place boys stumbled into the class. "Well, now there's your future mechanics," he laughed, seeing too soon that one of the kids overheard him. "Man you say something 'bout me" a tall, unkempt boy spoke. "No, not at all, but I can if you so desire," Simon replied. "You tryin' to be a smart ass are ya, you little punky sissy boy?" The boy further prodded, hoovering over Simon. Having enough, Simon stood up, towering over the boy by a few inches. "I am a smart ass, I don't need to 'try' to be one." Simon sneered. "So if you'll get yourself somewhere away from here, then I would be greatly obliged," he added, pushing the boy slightly. "Yo man don't push me!" The boy raised his voice, pushing Simon when he wasn't paying attention, causing him to fall onto Vladimir's desk as the room quickly began filling with talk and laughter.

Simon Smith

Leviathan Attack






Feeling this wasn't going to end well and that something would occur that would make him and Simon be thrown out of the classroom before the lesson even started, Vladimir shifted back as Simon fell onto his desk. Smirking slightly at him, he sighed, "Having fun are we?" he questioned, ignoring the laughter around then helping Simon back to his seat trying his best to calm him. Settling quickly down in the desk he leaned back once more finding the rugged bloke make eye contact with him then say, "What are you his wife or somethin'. . ." Seeing the other boys in his group laugh, Vlad shook his head, having about enough of this. Sanding, he glared folding his arms, "What did you say?"

Laughing the boy came up to him, "I said you nuthin' but a sissy wife to your sissy boy over there." Wanting to resist every urge from tearing this boy apart, Vladimir nodded, "I see . . .and I expect you and you're little cutesy gang would like to explain what it is meant to be here. . ." Offended the boy soon shifted his body to punch Vladimir but he soon caught his fist and tossed him to the floor. "As my friend said," glancing at Simon. "It would be best if we stayed out of each other's ways," then sat back down glaring as the class watched and laughed from the entertainment. Soon however the boy wasn't prepared to give up as he got up and leaned on Vlad's desk glaring as Vlad sneered back. "That was a big mistake, bastard."
"I would rather spend one life time with you then go on having to face all the ages of this world alone. "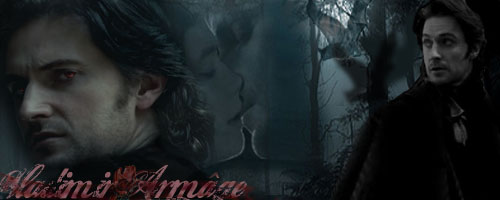 Vladimir Armâge

Possessed By Quentin






Wanting to just mind his own business, Simon paid little attention to what Vladimir and the kid were up to, until at last he couldn't take the guy standing beside him any more. Swiftly reaching over and punching the guy in the groin, Simon then leaned back and smirked, watching him fall down to the floor, holding on to his private area. Standing, Simon further more took his foot, hoovering it over the guys privates. "Listen shit head, I've had enough of you and your bullshit. Now, unless you want to take this outside, then I would seriously suggest you just crawl away now." Kneeling down, Simon took his wallet out, then tossed a $50 down on the boy's chest. "Here, take this money and go buy yourself a few dozen ice packs; you keep this sort of shit up, you're going to need them." Then stood, sitting back down as Jack came back over. "Hey man that was pretty cool how you handled Tony. He's a real meat head as you can tell. Also can't believe you just handed out money like that . . . you really are rich aren't you? I just thought you were beating around the bush like most guys in here . . . trying to make yourself seem more cooler than you really are, but you must really be the real deal!" He exclaimed. "You should come sit with the guys and me." "Eh, I don't know; kinda satisfied with where I'm at," Simon spoke, glancing at Vladimir. "Yeah but dude, if you move up here then I can totally fix you up dude." "Fix me up?" Simon questioned. "Yeah, you know, weed dude . . . and lots of naked babes to jack off too." Smirking at this point, Simon shook his head; "That's okay mate. I can do all the jacking off I need to do when I get how to my . . .wi . . . girlfriend." Seeing clearly though that Jack wasn't going to take no for an answer, Simon sighed, turning to Vladimir. "Well what do you say? Want to come join me up here Vladimir?"

Simon Smith

Leviathan Attack






Smirking, knowing all too well what was being laid out for him and Simon, Vladimir sighed, shaking his head, "I think I'll pass . . ." "Are you serious? Come on what do you got to lose?" Having enough now of being social to everyone that came in their path, Vlad leaned forward in his desk staring at Jack while grabbing his collar, "Listen . . . you don't want to . . . I don't know, hang is it? with people like us. All we are here to learn a few things and get the hell out of here all the while not let people . . ." glaring past Tony, then back to Jack. "get on our bad side. So . . . pleasure in meeting you but we're here because we have to be." Releasing him, Vlad leaned back, as Jack adjusted himself, and shrugged, "Alright then . . .alright Rich, Simon but if you change your mind . . . you're fine by us to join in." Leaving him with a nod, Vlad sighed, putting pressure on his head then glanced at Simon, "This is going to be a long night."

~End Scene~

"I would rather spend one life time with you then go on having to face all the ages of this world alone. "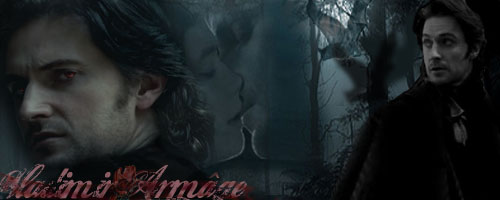 Vladimir Armâge

Possessed By Quentin







Similar topics
---
Permissions in this forum:
You
cannot
reply to topics in this forum