Coming out of the hall into the parlour as it was not long till nightfall, Amy remained giddy about the entire experience Vladimir and Simon had planned. Going upstairs after collecting some clothing articles for Vladimir, she grabbed one of the book bags that was left by Willie who picked it up earlier and went upstairs to see how Cecillia was coming along with Simon, knowing she too was enjoying the changes to make him look more . . . student like. Knocking first then entering the room, Amy went into then wanted to burst out and laugh but held it in then shook her head, "Oh Cecillia you are doing a marvellous job!" Glancing at Simon still trying to hold her laughter, Amy passed it to him. "Your books, Simon, for your lesson tonight." Going to Cecillia she smiled, "This is quite a change for them."
"As each day and night passes, I will Forever and Eternity be yours."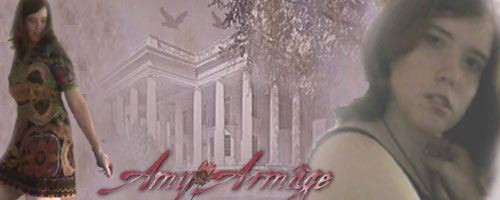 Amy Collins Armâge

Makeup Crew






"Yeah but he pulls it off well I think," Cecillia laughed, kissing Simon. "I don't know, I think he looks . . . smart, sophisticated, or something," gesturing towards the khaki jeans and light blue polo shirt he was wearing, along with the black book bag. "So just don't go getting any new cute women while in school okay?" she joked. "It's a mechanic's class! Probably just get a bunch of fat asses," Simon smirked, turning towards the door as Vladimir walked in. Going to him, he nudged his shoulder. "Ready to go get your learn on mate?"
♥Ƹ̵̡Ӝ̵̨̄Ʒ ♥ღஜ♥Every inch of you is perfect from the bottom to the top♥Ƹ̵̡Ӝ̵̨̄Ʒ ♥ღஜ♥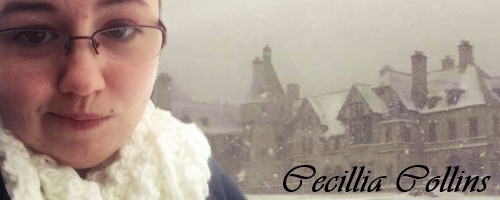 Cecillia Collins

Makeup Crew






Coming upstairs after finding no one around in the drawing room Vladimir and Syerren soon came upstairs, hearing laughter and conversation. As Simon see him, Vlad glared, "Am I ready for what . . ." he then paused glaring at his humorous outfit then stood back, "You can't be serious we're actually going through with this whole lesson . . . school charade?"

Amy hearing the boy's were awake went over towards them already starting to push Vlad's hair back, "Yes dear . . . you and Simon both are going to school." Scuffing he looked down, "Come on . . . this is ridiculous." "I don't think so." Amy spoke then pushing him his new clothes to wear. "After Simon and Willie went out to get my car you left last night and have it fixed up, I think it's a splendid idea you and Simon go and learn some mechanical skills."

Sighing deeply looking down at the clothes then looking to Syerren who gestured to go, Vlad pushed back from the room into the lavatory to change. Coming out a little later now groomed and shaven, wearing a simple black shirt and blue jeans, everyone watched as he sneered in an uncomfortable stance and smiled with little laughter too of his change. "I'm not going to like this." "But you look adorable Vlad . . ." Amy spoke up first going to him then glanced back to Simon and Cecillia, "Well what do you think, do we have two school boys ready to learn?"

"I would rather spend one life time with you then go on having to face all the ages of this world alone. "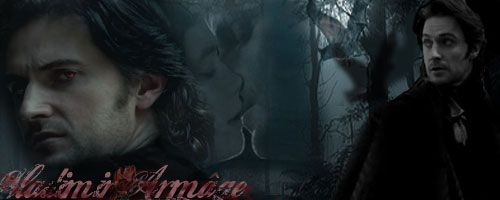 Vladimir Armâge

Possessed By Quentin






"Oh come on, we are still two grown men now; if I get any more sweated up, I might just have to go try and burn myself!" Simon smirked, pushing Vladimir towards the door. "Come on man, let's just go get this over with, and may the smartest man learn everything they need to first," he added with a wink. As the two soon left the house and arrived at the local community college in order to embark on their newest mission together. Glaring up at the tall, awkward building, Simon turned to Vladimir. "Okay, so are you nervous yet? From Cecillia's experience with all this junk, I don't think that college is necessarily going to be our forte."
"When I look into your eyes, It's like watching the night sky, Or a beautiful sunrise. . . I won't give up on us.  Even if the skies get rough, I'm giving you all my love. I'm still looking up. . ."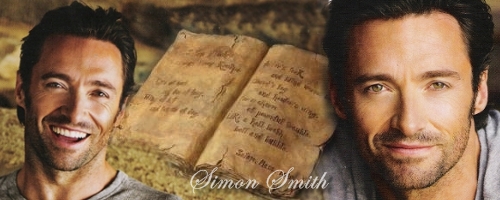 Simon Smith

Leviathan Attack






Staring up the at the school, becoming tense throughout his whole body, Vladimir smoothed his hair out once more then began walking closer when he felt a nudge from a kid with a small group who laughed slightly at Vlad and Simon and spoke sarcastically, "Oh . . . sorry there." Groaning, Vlad was prepared to go after him but had Simon hold him. Sighing shaking off the tension he nodded, "I know . . . I know." Then followed up into the school unsure at all what was waiting for them on the other side.

~End Scene~
"I would rather spend one life time with you then go on having to face all the ages of this world alone. "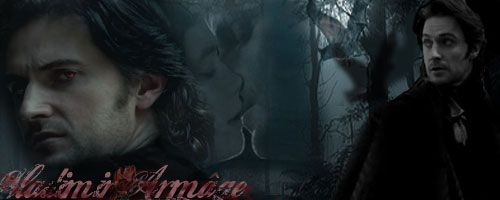 Vladimir Armâge

Possessed By Quentin






---
Permissions in this forum:
You
cannot
reply to topics in this forum