Sleeping through the good part of the morning, Amy awoke happy to find the door was open again. Fixing herself slightly all the while not sure what to expect, she wandered down the lonely staircase to the dusty drawing room seeing sun light shimmer at the chandelier glittering the room. Passing a smile to her mother's portrait that remained above the fireplace, Amy turned and looked out the window seeing the various changes that have occurred only forty year before. Letting out a sigh, she went out for a moment to get a better view the scenery.

After spending about a half hour admiring the structure, Amy headed back in. Thinking she heard someone in the distance, she turned and saw no one. Shaking her head, she wandered back. As Amy entered the house, she grinned, seeing Cecillia come down the stairs. "It's a lovely day outside Cecillia." Looking back out the window, she smiled I just couldn't resist to go and enjoy the day. Turning back to her, "Are you doing alright I hope the bed was comfortable?"
"As each day and night passes, I will Forever and Eternity be yours."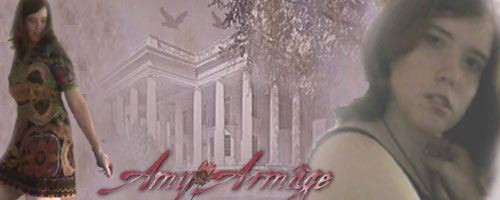 Amy Collins Armâge

Makeup Crew






Awaking to find that Amy had already woken up and left the room, Cecillia eagerly prepared herself and then headed downstairs in search of her cousin. Seeing her cousin enter the house from outside, Cecillia smiled. "Good morning Amy," she said, reaching the bottom step. "Yes, I guess that after the Quentin incident I slept pretty well; I hope that you did also."

Stepping into the drawing room, she looked around at all the decay on the floor. Then, heading over to the window she glanced out, turning back to Amy. "Do you think it is safe for us to go into town today," she questioned, knowing that at least a meal would be in order; but before the question could be further examined, something outside caught Cecillia's attention.

Turning to stare out the window, Cecillia gazed out towards where she thought she had seen the disturbance. Catching her off guard, her eyes landed upon the fixed glare from the same family member from last night, Jamison Collins. Startled and frantic, Cecillia moved back over to Amy. "Jamison Collins is out there and he doesn't look pleased," she exclaimed, grabbing Amy's arm and trying to push her away from the window.
♥Ƹ̵̡Ӝ̵̨̄Ʒ ♥ღஜ♥Every inch of you is perfect from the bottom to the top♥Ƹ̵̡Ӝ̵̨̄Ʒ ♥ღஜ♥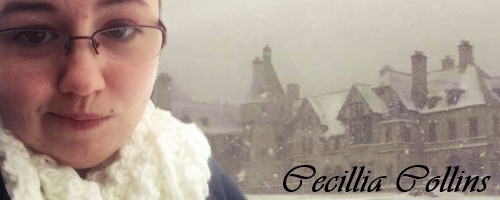 Cecillia Collins

Makeup Crew






Glancing out the window seeing Jamison approach the house, Amy held on to her cousin bringing her behind the column. "What could he want?" Amy asked immediately tensing after hearing loud strikes on the door. Knowing not what to do, Amy looked around figuring it shouldn't be anything to disastrous. Glancing at Cecillia she whispered, "Stay here let me deal with him." Walking towards the door, Amy sighed then opened the door. "Good morning Mr. Collins. What could…" Instantly he silenced her, "Quiet, just what do you think you are doing on my property? Are you one of those gypsies my family were trying to get rid of?" "I beg your pardon? I am Amy Armâge; you spoke with my husband that we could stay." The man was out raged. "An Armâge is staying here? Under whose orders? I am master of the Collins Estates and owner of this ancestral home." He looked around seeing Cecillia peek from behind the column. "Where is your husband?" Amy sighed, "Away on business for the day." Jamison straitened himself, "Well, you tell your husband that his family has today to get off the estates." "But surely Mr. Collins we…" "Hold your tongue woman!" Amy was shocked by the sudden change in the man in response simply nodded. "We will have you escorted out of town if not gone by tonight!" Amy didn't know what to say. She turned to Cecillia then closed the door as the man turned to leave. "What are we going to do Cecillia?"
"As each day and night passes, I will Forever and Eternity be yours."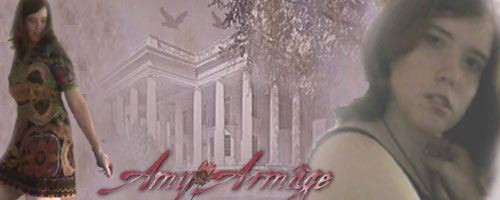 Amy Collins Armâge

Makeup Crew






Shocked by Jamison's reactions towards Amy, Cecillia stayed out of the way, until after he had left. "I don't know what we can do," she said, turning and leaning on the railing of the stairs. "We have to find that box in order to even get out of this time, but if we don't find it by tonight, we have to find some other place to hide out at." Thinking back to the key which Quentin had dropped the night before, she quickly left Amy to go retrieve it, then returned only moments later. Handing it back to her, Cecillia glanced at Amy. "What do you think it means? It has to go to something important, or else he wouldn't have dropped it." Sighing, Cecillia sat down on the dusty steps. "I wish Vladimir and Syerren were here."
♥Ƹ̵̡Ӝ̵̨̄Ʒ ♥ღஜ♥Every inch of you is perfect from the bottom to the top♥Ƹ̵̡Ӝ̵̨̄Ʒ ♥ღஜ♥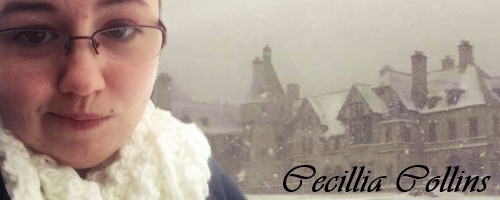 Cecillia Collins

Makeup Crew






Amy went to here side, "I know Cecillia, it seems difficult not knowing what is going on in this time but I think we will be alright, we just have to keep our eyes open for the box. "They said it could be anywhere." Going back to the window and glancing back at her. "However I don't see why we can't go and enjoy our day. It is the 1920s after all and your adventure." Grinning to her, she pulled her cousin to her feet as they went out to enjoy the day.

~End Scene~
"As each day and night passes, I will Forever and Eternity be yours."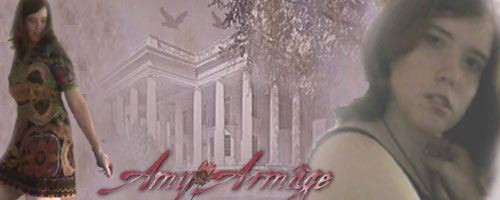 Amy Collins Armâge

Makeup Crew






---
Permissions in this forum:
You
cannot
reply to topics in this forum