After leaving the Old House once again, Cecillia finally set out towards Collinwood. Along the way she tried to remember just what was going on at this time a year ago, but her recent life had been so full of events, that anything a year back was all but a blur. Nearly there, she decided to take a path which looped around, coming out further down from the main path. As she walked along, Cecillia suddenly heard two familiar voices in the near distance. Stopping, she looked in the direction, seeing Vladimir and Syerren. Taking a few steps closer, she realized that they were standing over the body of a woman. Not wanting them to know that she had seen them, Cecillia turned and tried to quietly make her way away unnoticed, but all too soon realized she failed.
Ƹ̵̡Ӝ̵̨̄Ʒ
ღஜ
Every inch of you is perfect from the bottom to the top
Ƹ̵̡Ӝ̵̨̄Ʒ
ღஜ

Cecillia Collins Smith

Makeup Crew






Time went on; Syerren strolled through the woods carrying the distressed woman that spotted Willie and him. He gazed at the helpless woman; her neck and collar of her dress bloodstained. Distressed, Syerren placed the woman on the ground then leaned on a tree thinking of what to do.

Moments later, a shadow appeared over him. He looked up and saw his brother staring at him displeased. "Vlad…I" He shook his head glancing at the woman who is still passed out. "Another victim I see." Syerren straitens himself. "Yes…" He sighs. "It seems the town believes it is a sort of disease." Vlad turns away from his brother and the victim. "Let them think what they like." Syerren goes to his side. "You went to see her didn't you?" Vlad nods. "Was she…?" Vlad turned to him with an expression giving Syerren his answer. Changing the subject, Vlad spoke, "I encountered someone when I was there. "Did you," Syerren said staring at him. "Yes… apparently he found out about us." Syerren's anger grew and turned away then looked back," Who was he?"
"My Brother is my friend, my companion, what fun we have, what times we share with childhood
memories and grown-up dreams, Brothers from the beginning, Brothers till the end."

Syerren Armâge

Possessed By Quentin






Before Vladimir answered he looked around the area…glaring into the darkness. "What is it brother?" We have a witness of our own…" he whispered. Watching the sudden movement of the trespasser, Vlad lunged forward. Then retreated, "You, what are you doing here?" "Vlad it's that girl!" Syerren said approaching him, "She's the one who told me those stories about us and your beloved Amy." Vlad didn't keep his eyes off the girl and circled around her, leaning forward remaining calm he spoke just what are you doing here? And why are you tell these stories."
"I would rather spend one life time with you then go on having to face all the ages of this world alone. "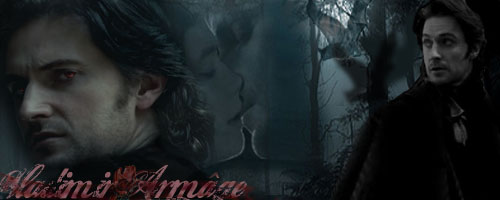 Vladimir Armâge

Possessed By Quentin






"Stories," Cecillia questioned, glancing at Syerren . . . oh how much he especially seemed to have changed over a year. "I haven't any idea what you are referring to," she said, looking back at Vladimir. "Just say that I know things that you too will one day know." Looking passed the two she glanced at the girl on the ground. "I wouldn't worry much about here," she murmured, "there will be more . . ." Backing up a step, Cecillia continued to fixate on Vladimir, enraged. "I really should be going now; I'm sure you both have a busy night still ahead of you, and wasting it questioning me wouldn't be wise. You don't have to worry about what I've seen here tonight; with time, you'll understand that I'm one to trust."
Ƹ̵̡Ӝ̵̨̄Ʒ
ღஜ
Every inch of you is perfect from the bottom to the top
Ƹ̵̡Ӝ̵̨̄Ʒ
ღஜ

Cecillia Collins Smith

Makeup Crew






"That's enough!" Vlad raged approaching her, "I don't know who you think you are but you hold vile information." Hearing Syerren call to him, Vlad ignored it lunging forwards just as she vanished. Shock by what happened, Vlad turned around to his brother pointing to sky gesturing it was near dawn. Letting out a sigh, he nodded, "I feel there is nothing more we can do tonight." He glanced at the victim remembering she was here, "As for the body, we will leave her hear." Syerren followed his brother back to the cemetery, but glances back at the woman still asleep beside a tree.

~End Scene~
(OOC: At this point, Readers should return to the Widow Hill Forum to continue reading starting with "Return to Us".)
"I would rather spend one life time with you then go on having to face all the ages of this world alone. "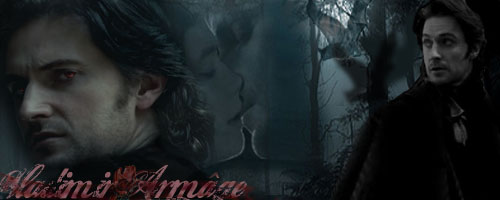 Vladimir Armâge

Possessed By Quentin







Similar topics
---
Permissions in this forum:
You
cannot
reply to topics in this forum