As she was being dragged through the woods by Syerren, Cecillia looked up at him confused, knowing that something wasn't right. Noticing that he had loosened his grip ever so slightly, Cecillia managed to pull her arm loose. With quick thinking, she darted off into the distance, hearing him shout behind her. Although sure she wouldn't make it far, Cecillia diligently continued running until she got to the door of the Old House. Before even stopping to knock, she bolted in, slamming the door behind her.
Ƹ̵̡Ӝ̵̨̄Ʒ
ღஜ
Every inch of you is perfect from the bottom to the top
Ƹ̵̡Ӝ̵̨̄Ʒ
ღஜ

Cecillia Collins Smith

Makeup Crew






After Cecillia managed to escape from him, Syerren ran after her but stopped when seeing Vladimir near the window. Watching Cecillia run into the door, his brother took notice of him. "Syerren what are you doing here?" Vlad said approaching him. "Vlad…I the girl…" Syerren shook his head changing the subject, "Have you found Amy?" Sighing Vlad glanced through the window. "Not yet brother but I know she is here." Nodding, "Do you think we should introduce ourselves to the family?" Syerren whispered.
"My Brother is my friend, my companion, what fun we have, what times we share with childhood
memories and grown-up dreams, Brothers from the beginning, Brothers till the end."

Syerren Armâge

Possessed By Quentin






Instantly, Vladimir grabbed his brother hiding behind a column. "Quiet! Someone is coming." Sneering at the man who came out, Syerren whispered, "Who's that? I hope he's not…?" Vlad covered his mouth, "It's alright brother he's just a servant." Watching the man go back inside, Vlad loosened his grip on Syerren. Going back to the window, "Now about this girl who found us," Vlad said staring through the window then to Syerren who straiten himself. "Vlad she spoke of fantasies of you and me. Such bazaar stories they were." Syerren then remember Amy…"She also spoke of Amy being married to a person with our surname, Armâge." Vladimir eyes widened. "Did she now?" Thinking for a moment, Vlad then approached the door. "Vlad what are you doing?" "We must meet the family and get that girl to tell us more." Syerren sighed, "Vlad it doesn't make sense, she tells of snowstorms, curses, and most of all you being together with Amy." Ignoring him, Vladimir knocked on the door, then beckoned Syerren over. As the door opened the same servant they hid from came to the door. Vlad grinned "Good evening, my name is Richard Armâge."
"I would rather spend one life time with you then go on having to face all the ages of this world alone. "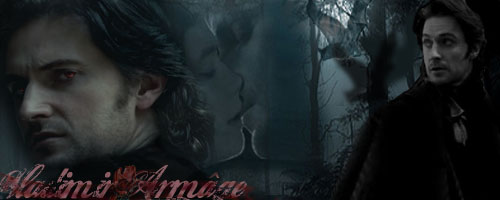 Vladimir Armâge

Possessed By Quentin






Approaching the door the second time after thinking he heard someone enter the house, Willie starred nervously at the two strangers, "What…what do you want. Mr. Collins isn't at home right now." Vlad sighed, I am here to speak with an Amy Collins, my brother Dylan and I, are close friends of hers…from England." Willie looked at them strange, "I see…well Amy is upstairs resting at the moment, apparently she wasn't feeling well all of a sudden. Vlad stood back in horror but remained calm. "Well I am sorry to hear that," He looks at Syerren, tell me…" "Willie, Loomis," Nodding, "Do you know of any children around Collinsport middle teenagers perhaps. Thinking for a moment, "Well…not too long ago a girl arrived at Collinsport who apparently was a relative of the Collins…Cecillia Collins I think her name was." Syerren gave a slight nod indicating that was her. "Thank you…Willie for your time." Vlad said, glancing up the stairs, We will come by another time hopefully when Amy isn't ill." Willie nodded, closing the door behind them. He turned around staring at Cecillia coming out from hiding. "You're…Cecillia Collins aren't you?"
I never knew how awful it was to be alone, till I wasn't.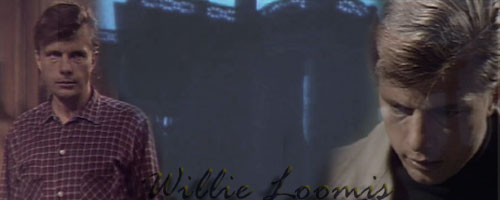 Willie Loomis

Cursed By Patofi's Hand






Hiding just in time for Syerren and Vladimir to knock on the door and be greeted by Willie, Cecillia listened in on their conversation, baffled by their questions and behavior. Once they had left, Cecillia stepped out from behind the corner, passing a slight smile to Willie. "What is this Willie," she questioned with curiosity. "Why are you all pretending to not know me? Of course I am Cecillia Collins . . . cousin to all Collins."

Leaving Willie with a similar look of question just as Syerren and Vladimir had, Cecillia stepped into the drawing room and happened to see the days bulletin sitting on the table. Looking at the article, an article she almost swore she had seen before, Cecillia glanced up at the date. Nearly dropping it on the floor, she gazed down at the date, December 11, 1968. "Willie, is this today's bulletin?" Seeing him nod, Cecillia laid it down, finally realizing what was going on . . . yet one more time she had traveled back into a new time, though luckily, only a year this time.

Turning back to Willie who looked full of questions, Cecillia smiled. "We haven't really formally met yet, but I am Cecillia Collins, as you know. My . . . cousin Elizabeth has sent me over to find out if . . . Amy would like to come over for a social tomorrow around noon. But I heard you say she isn't feeling so well, so I will tell my Cousin such."
Ƹ̵̡Ӝ̵̨̄Ʒ
ღஜ
Every inch of you is perfect from the bottom to the top
Ƹ̵̡Ӝ̵̨̄Ʒ
ღஜ

Cecillia Collins Smith

Makeup Crew






Greeting the girl knowing she was a Collins, Willie nodded but curious about her surprise to the date. "Miss. Collins, I'll…let Amy know you came." At that moment footsteps were heard as Amy made her way downstairs curious with what was happening. Smiling at Willie and girl she vaguely seen around Collinwood, startled by her Willie nodded, "Amy are you doing alright?" Amy smiled, "Yes I'm fine just felt light headed awhile ago perhaps it was the lack of sleep." Willie turned towards Cecillia "This is your cousin, Amy, Cecillia Collins." "I see, pleasure to finally meet you Cecillia," Amy said grinning.

Willie, then interrupted their greet, "Also Amy before Cecillia came two gentlemen were here looking for you." "Oh really," Amy surprised. "They were a Richard and Dylan Armâge apparently friends of yours from England." Amy shook her head. "I don't know anyone by that."
I never knew how awful it was to be alone, till I wasn't.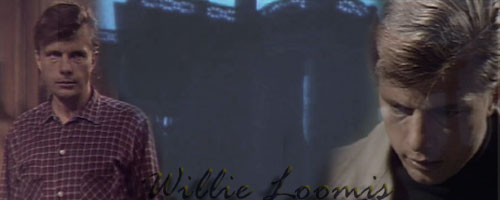 Willie Loomis

Cursed By Patofi's Hand






It felt strange and almost sorrowful that Amy didn't recognize the names of two men whom she knew and would get to know extremely well within the next year. "It is nice to finally meet you also Amy," Cecillia said with a smile. "Cousin Elizabeth speaks very highly of you, and I am sorry that I haven't taken the time to meet you before now. I suppose one could blame the lack of modern conveniences here. In any case, I have came to offer you an invitation from Elizabeth for a social tomorrow at . . . noon. Would you be interested, or should I suggest her to reschedule?"
Ƹ̵̡Ӝ̵̨̄Ʒ
ღஜ
Every inch of you is perfect from the bottom to the top
Ƹ̵̡Ӝ̵̨̄Ʒ
ღஜ

Cecillia Collins Smith

Makeup Crew






Amy let out a sigh knowing she had been avoiding Collinwood often through all that occurred. Smiling she turned to her nodding, "I would gladly come." Letting Willie carry on with this duties for her father, Amy gestured Cecillia to the drawing room. "So tell me about yourself Cecillia, I myself have only been here a few months since I rejoined my father. "I have heard very little about you and well my relatives in Collinwood."

Amy Collins Armâge

Makeup Crew






Sitting down on the sofa near Amy, Cecillia humored herself, once again telling her cousin all about her. "Well, I have lived at Collinwood for two . . . no for one year now; I moved in September of last year. Actually, I had little idea that any of this existed, for I lived with my grandfather a good ways from here. I was put into a house for girls, and quickly came to live at Collinwood, thanks to Elizabeth who was granted guardianship of me." Cecillia stopped, realizing how long ago all of this happened.

"I know that you know Elizabeth and her daughter Carolyn, correct? There is also . . . Roger, Elizabeth's brother, and Roger's son, David. Oh and Mrs. Johnson the house maid. Besides Julia Hoffman, who sometimes sleeps at Collinwood, that is pretty much everyone." Cecillia smiled,then glanced over at a clock looking at the time. "Well, I should probably be getting back now, but I will tell Elizabeth your answer, and I will speak with you some tomorrow, okay?" Standing up and glancing at Amy one last time, Cecillia then headed towards the door and out into the dark night, hoping to not run into Vladimir and Syerren.

~End Scene~
Ƹ̵̡Ӝ̵̨̄Ʒ
ღஜ
Every inch of you is perfect from the bottom to the top
Ƹ̵̡Ӝ̵̨̄Ʒ
ღஜ

Cecillia Collins Smith

Makeup Crew







---
Permissions in this forum:
You
cannot
reply to topics in this forum