Finding the whole issue with Mildred and Simon perplexing, Syerren wondered also if she was perhaps the result of his mortality change. Trying not to consider it and just continue on playing that nothing happened, he ate a small cracker with cheese finding still it hard to eat again after centuries of not doing so. Hearing then someone was coming, he brushed off what reference he had on him and looked behind him seeing Vladimir enter with a look that he had a problem. "Something on your mind, Vlad?" "Yeah . . . I guess so. It's just Simon and the whole idea that . . ." he then paused examining, "You know, why do I get the feeling there is something strange about you Syerr." "Me?" he laughed slightly then shrugged, "what could be different about me?"

Before answering the women came seeing Cecillia wasn't in the best of states with her husband running off. Before he could questioning, Amy spoke, "Vlad, we thought we would go for a walk. Would you two like to join us?" Instantly Syerren stood liking the idea before Vlad could question him further, "Sure, that'll be an excellent idea. Want to go brother?" Narrowing his eyes at his behaviour he sighed, "Yeah, I suppose I could use some fresh air."

As the group walked together while they left Willie in charge of the baby, the four went out and travelled along the beach watching the water in the distance. Behind Amy and Vladimir, Syerren while constantly staring at the beach remembering how beautiful it was during the day, stopped and looked down at Cecillia next to him who still had signs of being upset. "Will you be alright dear? Try not to worry about Simon. I'm sure he'll come around."

Last edited by Syerren Armâge on 28th February 2013, 18:04; edited 1 time in total
"My Brother is my friend, my companion, what fun we have, what times we share with childhood
memories and grown-up dreams, Brothers from the beginning, Brothers till the end."

Syerren Armâge

Possessed By Quentin






"Yes, I guess I will be okay," Cecillia spoke, smiling at Syerren. "Just a little strange thing for Simon to do, but I trust him and know that if he planned on doing anything bad that he wouldn't have even excused himself for the evening, and instead he would have just done it." Seeing the town up ahead, including the coffee shop where Simon supposedly was, Cecillia stopped, halting Syerren as well. "Is it okay if we don't walk past there? Despite trusting him, I still don't feel right walking past, just incase I were to see something I didn't like." Smiling, she then glanced towards the chicken place up the street. "How about me and you go get some dinner while Amy and Vladimir are distracted with their walk; I know you're hungry and if you try sneaking anything with Vlad around, you'll likely get caught."
Ƹ̵̡Ӝ̵̨̄Ʒ
ღஜ
Every inch of you is perfect from the bottom to the top
Ƹ̵̡Ӝ̵̨̄Ʒ
ღஜ

Cecillia Collins Smith

Makeup Crew






Having walked ahead into the downtown area, Vladimir and Amy feeling better after deciding on a walk only found the evening begin to go bad when Vlad cast his gaze towards a coffee shop where Simon was present. Stopping in his path then looking behind seeing Syerren and Cecillia go into a chicken establishment, Vlad glanced towards Amy, "Dear why don't you go with Syerren and Cecillia and get something to eat. I'll go have a word with Simon." Narrowing her eyes slightly towards Simon in the distance, Amy felt worried about the man then nodded knowing if anyone could get sense from Simon, Vlad could. "Alright Vlad, just be careful." Kissing her then watching her go off into the restaurant, Vladimir turned towards the coffee shop then went inside already smelling a strong scent of it. Looking towards the small table where he was, Vlad approached and lowered down to the seat across from him. "Care to tell me what's going on?"
"I would rather spend one life time with you then go on having to face all the ages of this world alone. "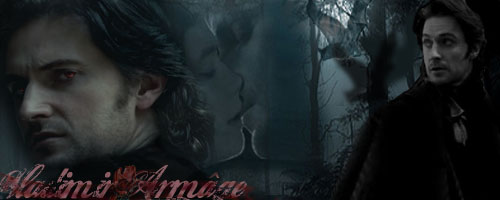 Vladimir Armâge

Possessed By Quentin






Shocked but not surprised to see Vladimir appear, Simon sighed, glaring at him as he sat down. "Vladimir, what are you doing here?" Simon questioned. "Does a grown man not even get trust and dignity any more?" Sitting back in his chair, he sighed. "So you are now curious what Mildred did or said to me? Well, first of all know it is none of your business, but I know you won't settle for that. Mildred came back here wanting to rekindle an old flame we had together. Of course I reminded her that I am with Cecillia and happy and she appeared to understand and then left. Nothing more, nothing less. Satisfied?"

Simon Smith

Leviathan Attack






"Oh okay, well if that's it then there's nothing more to discuss." Vladimir spoke in a sarcastic tone. Preparing to stand up, he then moved in closer to Simon, "Just what kind of cocking story are you telling me, Simon? Innocent Mildred coming to you just to have another rendezvous with a man in her past? You know just as well as I that she can't stay with a man more than a week without flouncing around towards another." Moving back in his chair glancing towards others who may be watching, Vlad ignored it and continued, "And now here I find you wasting your time here as if nothing is wrong? If you have any sense you would have gone out and got flowers for your wife or something." Not prepared to discuss any more of the matter, Vlad stood, "Mate, come on with us and be with your family. There is no need for this."
"I would rather spend one life time with you then go on having to face all the ages of this world alone. "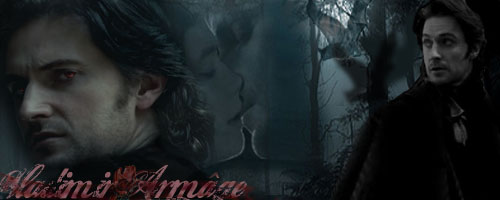 Vladimir Armâge

Possessed By Quentin






"You will not be the boss of me!" Simon sneered, standing up and starting to throw a punch at Vladimir, but having it blocked. "I do not need you to tell me what I can or cannot do, so get out of here and leave me to my evening," he spoke, turning as Mildred exited the ladies room and came to join the boys. Putting his arm around her shoulders, Simon turned to Vlad. "Speak of this to anyone and you'll speak never again," he muttered, furry is his eyes, then left with Mildred out into the night once again.

Simon Smith

Leviathan Attack






Unsure why Simon suddenly got so hostile, knowing he was only trying to be a true friend to him. Vladimir watched in horror what was going on as his closest friend was now going out with an enemy of his past. Looking down picking up the chair that fell, he sensed people were watching him and staff came to question him. Not prepared to stay, Vlad pulled out his wallet and laid down well enough cash for the food and disturbance leaving the coffee shop while unsure what more to do with Simon and his new found desires.

~End Scene~

"I would rather spend one life time with you then go on having to face all the ages of this world alone. "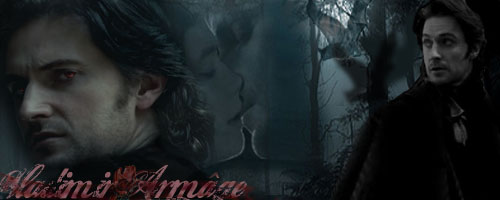 Vladimir Armâge

Possessed By Quentin







Similar topics
---
Permissions in this forum:
You
cannot
reply to topics in this forum