Having been told everything that had occurred while she was upstairs, Cecillia came back downstairs at last, happy to see her husband was fine and still here. As the family settled down into the drawing room, and with Justine locked away in the basement, the five sat around happy to be together. "You know what I think we should do tonight," Cecillia questioned to Simon, playfully getting onto his lap and looking into his eyes. "What?" he questioned with a grin, kissing her. "Try for a baby," Cecillia whispered, seeing his eyes light up with the ideas that gave him. "Did everyone hear that," Simon then spoke, aiming to calm moods and slightly embarrass his wife, "it appears that at least one of us here is already thinking about getting in bed," he laughed, wrapping his arms around Cecillia. "Not a bad idea actually; after dealing with that damn woman, I'm quite tired."
Ƹ̵̡Ӝ̵̨̄Ʒ
ღஜ
Every inch of you is perfect from the bottom to the top
Ƹ̵̡Ӝ̵̨̄Ʒ
ღஜ

Cecillia Collins Smith

Makeup Crew






Laughing to Cecillia and Simon's comments to each other, Amy cuddled close to Vladimir sharing a chair with Syerren in the other holding Reginald, looked towards them smirking. "I heard she wasn't what she seemed at all." "She wasn't Amy," Syerren responded, "A quite wicked nemesis servant to even more of a sinister bloke." She then nodded hearing she had nothing to fear and other words of comfort. Looking then down towards Vlad seeing he had little to say Amy then smirked towards Simon and Cecillia while continuing to stroke him, whispering, "It appears Simon you're not the only one who grew tired with the woman," as he was fast asleep on Amy's shoulder.

Amy Collins Armâge

Makeup Crew






Hearing laughter slightly, Vladimir then spoke allowed while keeping still, "Even though I maybe a sleep I still can hear you." As laughter continued, it soon died down as sudden feel in the air filled the room. Making the chandelier begin to sway, Vlad awoke and took notice of it looking up, "What is that?" "Does anyone else feel that?" Syerren questioned. Standing while adjusting Reginald on his arm, he turned when at that moment, all the candles including the fire place extinguished. Getting up with his brother, looking around glaring as did Simon, Vlad spoke, "Who is in this house? Appear to us!" "Brother, what if it's . . ." at that second, the front doors swung open, making everyone jump. Running to the front door everyone saw there appeared a figure turned away from everyone. Instantly Vlad called out, "Who are you?"

"I would rather spend one life time with you then go on having to face all the ages of this world alone. "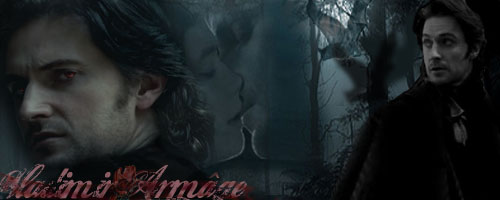 Vladimir Armâge

Possessed By Quentin






Making his appearance known to all in the house, Brighton remained at the door until questioned by Vladimir. Turning around and glaring at him, Brighton smirked slightly, remembering all too well this man. "Who am I? Surely you know who I am, but do you know who I'm about to become?" Grinning slightly at him, he continued. "I'm about to not only be your worst enemy, Vladimir, but I will soon rule this house and this town and you? You and your family will be history!" Causing wind to pick up once more, Brighton soon vanished, leaving now everyone to be curious as to when and where he would strike back.

Brighton Weymouth

Condemned For Witchcraft






Feeling his rage pick up when witnessing the man he vowed never to see again, Vladimir was prepared to strike but was held back as the man vanished. "Brighton Weymouth . . ." sneering towards everyone. "Of anyone to come to Collinsport, I would have hoped never to see his face again." "He must have tracked down Justine, brother." Nodding seeing Simon wasn't prepared to give up, Vlad looked towards the basement. "Well we won't give him the pleasure."

~End Scene~

"I would rather spend one life time with you then go on having to face all the ages of this world alone. "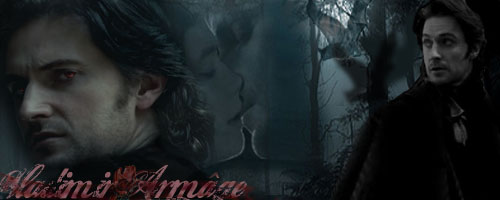 Vladimir Armâge

Possessed By Quentin







Similar topics
---
Permissions in this forum:
You
cannot
reply to topics in this forum