Outraged by the two so called relatives going through Quentin's belongings, Beth quickly made her way towards the foyer hoping to find Judith. Seeing it was near nightfall, she knew she didn't have a lot of time before Quentin would get home. Walking into the drawing room she was relieved to find Judith in the drawing room. "Ms. Collins, I would like a word with you. I have found those new Collins's relatives of yours, searching upstairs in your brother's belongings. I'm sure they planning to steal something belonging to Quentin." Beth turned away seeing she was puzzled by the story, "Please believe me Ms. Collins, I don't trust them, they should leave Collinsport immediately!"
"Collinwood casts a long shadow."

Beth Chavez

Arrived By Train






"You caught them doing what," Judith questioned, alarmed by what she was hearing. "I must admit though, that I was skeptical of them since they first arrived in this house, but didn't think they would be capable of doing something to this extent." Sighing, she glanced around. "Please go find our dear cousins from England Beth. I simply cannot put up with this kind of behavior at a time like this."

Judith Collins

Arrived By Train






After a day of casual affairs here and there, Quentin strolled into Collinwood in his usual mood. Seeing his sister dart out of the drawing room, however, he began to sigh, walking in to get a drink. "What is it on your mind now, Judith," he smirked. "Those two.... cousins," she said with haste. "Apparently Beth caught them going through your room, and I just wont put up with it any longer, Quentin. I knew their was something about them when they first came, but couldn't put my finger on it."

"Is that so," Quentin said with interest, sitting his drink down. "Well, now what could two young women like them be doing in my room; get real Judith." "Stealing from us no doubt," she continued, growing angered. "There is a reason we've never heard of either of those two before Quentin. I'm pretty sure that they aren't who they say, and I want them out of this house!" "Very well," Quentin agreed, willing to do anything to quiet his sister. "Do what you want; it isn't like anyone else will have a say anyway," he said, going to sit down on the sofa with his drink.

Quentin Collins

Condemned For Witchcraft






Being escorted downstairs, Amy and Cecillia approached the drawing room seeing Quentin looking amused and Judith, agitated. Amy lowered her head, "Ms. Collins I don't know what to say. We have only come for a visit and now accused of being thieves? We would never steal from the Collins family." Amy looked to Quentin, "You believe us don't you Quentin?" Amy stared at him then glanced at Beth who shook her head. "Yes we were in Quentin's chamber earlier this afternoon. Mainly because we were told there would be a book. This book caught an interest in my sister." Beth scuffed wanting to speak but remembered her place. Amy looked at Cecillia, "Please believe us Judith, but if we still propose a threat, my sister and I will leave."
"As each day and night passes, I will Forever and Eternity be yours."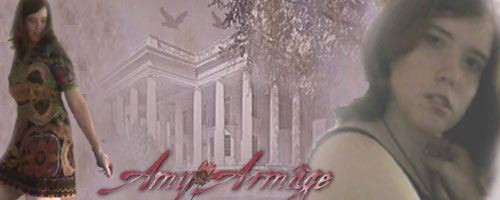 Amy Collins Armâge

Makeup Crew






Not desiring to listen to the reasoning or excuses, Judith shook her head. "It will be far better for you both, as well as everyone here, if you were to leave... immediately. Regardless of why you might have been in Quentin's room, Beth still saw what she said, and I have no reason to doubt her." "They are telling the truth about the book," Quentin finally said, standing up and placing his glass forcefully on the table. "That isn't of importance now," Judith quickly said, keeping her eyes on the two women. "Please leave, Amy and Cecilllia.... Collins, and I do not want to see either of you on Collins property again."

Cecillia, near tears, grasped Amy's arm and then stared across at Quentin, wishing he would say something; there was little hope of them getting back to their time if they couldn't even step foot in Collinwood. But, Quentin instead turned his back to them, going over to the fireplace.

Judith Collins

Arrived By Train






Hearing Judith speak, Amy's heart sank knowing her final decision was made. "Very well Ms. Collins. I'm sorry for the trouble we have caused." Grabbing a hold of Cecillia Amy made there way out the door. Unsure what to do at this point, considering what they were looking for concerning there way home, Amy looked to the night sky feeling lost. Guiding Cecillia away from the great house, she turned to her as they entered the woods seeing she was weeping. "Try not to dear, things will work out, I promise." Amy embraced her looking around the empty darkness of the woods. Taking Cecillia's hand Amy walked a few paces then stopped as she began to feel a change in the atmosphere. Ignoring it, Amy huddled down low next to her cousin as they continued down the lonely path.

~End Scene~

(OOC: At this point, Readers should return to the Widow Hill Forum to continue reading starting with "Back From Time".)
"As each day and night passes, I will Forever and Eternity be yours."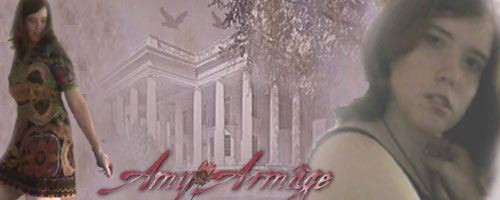 Amy Collins Armâge

Makeup Crew






---
Permissions in this forum:
You
cannot
reply to topics in this forum