Amy fell right to sleep in the soft bed. She continued to have constant visions of her love Vladimir throughout the night hoping to anything to resolve this curse. Waking in the early morning, Amy walked towards the window staring out into the morning day. Letting out sigh, she composed herself slightly then went out into the hall curious if Cecillia was awake. Making her way doing stairs, she approached the steps then soon startled by her cousin's presence. "I hope you slept well Cecillia." Seeing a charming tall gentleman in the foyer the two grinned "There, he his." Going downstairs, Amy grinned, "Mr. Quentin Collins I presume?"
"As each day and night passes, I will Forever and Eternity be yours."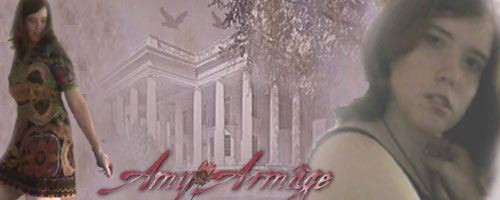 Amy Collins Armâge

Makeup Crew






Having gotten back rather late in the night from his nightly affairs, Quentin was rather surprised to find himself up at such an early hour and in a good mood. Not yet running into Judith, Carl, or Edward had made all the difference also. Hearing someone come down the stairs, he quickly drank down his drink, expecting it to be one of the three, but was in fact surprised to see it was two charming women. "Well, and who is Collinwood keeping now a days," he questioned, walking up to the two women with a smile. "Yes, I am Quentin Collins, and you both would be . . . " he questioned, fascinated.

"I'm Cecillia, and this is my sister Amy...Collins. We arrived last night from Europe; we are from the English part of the family," she added with a smile. "Well well," Quentin smiled. "Now isn't that something." Offering the two a seat, he took one across from them. "I take it that you have already heard of me," he said with suspicion. "Oh, only that you lived here," Cecillia smiled, looking at Amy for help. "That is correct," he grinned, seeing Beth walk into the room. Seeing she had a letter, he got up, going over to her, taking it. "What is this," he said quietly, looking back over his shoulder at Cecillia and Amy. Seeing that it was addressed to Magda, he grew interest. "I will take it," he said, seeing that Beth was slightly disappointed. Turning back to Amy and Cecillia, he placed the letter in his jacket. "I am afraid that I have small business to attend to, however, once I get back, I would like to hear all about ... the English branch of the family." With one last grin, he turned, leaving.

Quentin Collins

Condemned For Witchcraft






Watching Quentin followed by Beth leave the drawing room, Amy leaned back in the couch as thoughts went through her mind. "What are we doing here Cecillia? Why would Quentin bring us back to this time?" Glancing at the fire place, Amy held herself beginning to feel uncomfortable. "Perhaps there's a book, papers, a journal that we have to find that will give us this answer." Amy then stood going towards the wall examining the portrait. "It's different in this time Cill." Looking back tears began to stream down her face, "I don't even know how to get back."
"As each day and night passes, I will Forever and Eternity be yours."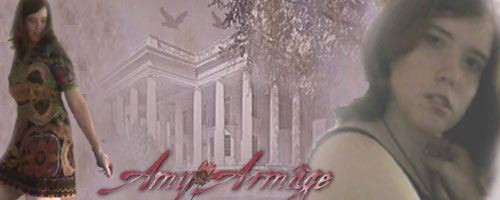 Amy Collins Armâge

Makeup Crew






"Oh, please don't be sad," Cecillia said to Amy, walking over to her and embracing her. "We will find a way out of this time . . . I always have," she tried to smile reassuringly, glancing up at Amy. "Anyway, as for our purpose here . . . that I really am unsure of," she sighed, sitting down in front of the fireplace. "I mean, could it be that we would actually find the answer here? Is there some book which exists now but not in 1970 which would give us an answer?" Suddenly realizing something, Cecillia glanced out the window at the sunlight, then back at Amy. "The curse!" she exclaimed, jumping up from the bench. "Amy the curse, the curse isn't on me while in this time!" With joy, she embraced her cousin once again. "I don't care if it takes us a day or two to figure out our purpose here . . . I am just so happy to not have to live my day as that creature," she grinned, relieved.
♥Ƹ̵̡Ӝ̵̨̄Ʒ ♥ღஜ♥Every inch of you is perfect from the bottom to the top♥Ƹ̵̡Ӝ̵̨̄Ʒ ♥ღஜ♥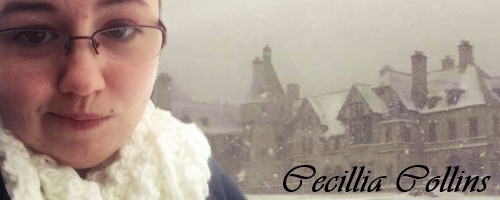 Cecillia Collins

Makeup Crew






Amy looked to the window grinning happy for her cousin to be free from the burden. Knowing it was going to be a good many hours till nightfall, she knew she and Cecillia had to make the most of their time. Embracing her, Amy grinned I'm so happy that you aren't cursed either Cill. It's one less burden we have to worry about why we are here." Turning towards the door, Amy narrowed her eyes, "Did you hear something?" Rememebering someone could have listened in on their surreptitious conversation, Amy shook her head. "We must be carful about what we say. We may never know who could be listening." Grinning at her, Amy nodded feeling better after Cecillia's talk. "I'm sure everything will be alright."

~End Scene~
"As each day and night passes, I will Forever and Eternity be yours."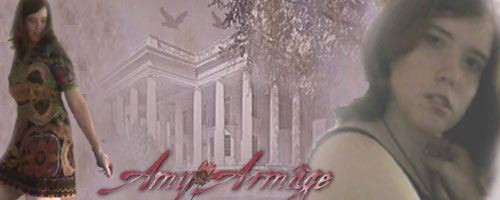 Amy Collins Armâge

Makeup Crew






Similar topics
---
Permissions in this forum:
You
cannot
reply to topics in this forum