After a long, unsuccessful night of looking for Vladimir and helping Reginald the the Hotel at the same time, Simon was exhausted. Seeing Syerren off to his coffin, assuring him that he would keep on looking for Vladimir during the day, or at least a clue towards his whereabouts, Simon then headed into the drawing room, sitting down on the sofa and leaning back. Before he knew it, he was fast asleep, but was then awoken all too soon by knocking on the front door. Stirring awake, he rubbed his eyes, then looked over at the clock, seeing that it was now half past nine in the morning. Not realizing that he had even slept that late, especially without anyone waking him up sooner, Simon stood, feeling an aching pain in his lower back and legs, as he hobbled over to the front door. Yawning just as he pulled the door open, he readjusted his focus, finding an old, familiar face on the other side.

"Ange," Simon smiled, kissing her hand as he stepped aside, letting her inside, then taking her coat. "To what do we owe the pleasure of seeing you here?" He questioned, having long ago had much of a crush on Ange, but had then stepped aside mostly as Syerren had similar feelings for her. Listening to her then speak of receiving a rather upsetting phone message from Amy last night detailing that Vladimir had gone missing, possibly dead, and it was a mistake to come back, Simon sighed, leaning on the railing as he then sat down on the stairs, remembering all too well last night. "Well, it is true that Vladimir is missing as of last night, but I don't think he is dead; just really well protected from all detection," he added. Standing again, Simon gestured towards going to the kitchen; "I must admit that I have only just awoken myself and really need a boost if I expect to make it through another day on full power like yesterday," he said. "Care to join me? If not, I suppose that Amy is probably up in her room where you are more than welcome to go to."

Simon Smith

Leviathan Attack






"I'm sure you all could use the help," Ange responded brushing her golden locks back and then began brewing some coffee. "You must understand even before hearing from Amy, I had a sense something was troubling here; however, I'm sure everyone is glad to be back." Pouring in two cups the coffee then passing one to Simon, she sat down then frowned as Simon questioned about her residing in Collinsport permanently.

"I wish you would reconsider staying for a more long term basis." He began while looking down at his drink. "What if you did it just for a trial; just a month or so to see how you get along? I wouldn't ask you to live at the hotel or at the Old House, but . . . what if you let me buy you a small house close by; something cute, charming . . . something that calls your name when you first see it. In fact," liking the idea even more as he stared back at her, "I know of this great little white cottage up by the cliffs near where the once mistress of Collinwood, Carolyn, lived with her family. I know it's been up for sale for some time, and it might could use a bit of work, but you could get Reginald, Trevor, maybe even their cousin Stephan Haskell out there and have that place looking like a dream house in no time. Then soon, I'm sure that you and Amy and Cecillia would enjoy planting a fresh garden . . . there's plenty of room for that, and I could mow your yard for you," he grinned catching his breath.

"Please enough Simon," Ange at last spoke up finally able to control him, "As nice as that idea sounds dear, I plead to you to let me think about it." Looking down knowing it was not what he wanted to hear, "I've had certain problems that I refrain from telling anyone over the centuries that keeps me where I am; and on a lighter note, I am also happy in England." Sighing sensing disappointment in him, Ange placed her hand on his. "Come on now, I'll tell you what I'll do, I'll stay for a week or at least until the family is at rest again and we find that stubborn old man of ours. Seeing he was more agreeable, Ange moved back, then stood, "So have you any idea as to where Vladimir could be, and if so it would have to be somewhere protected from sunlight."


"Some things you see with your eyes; others, you see with your heart."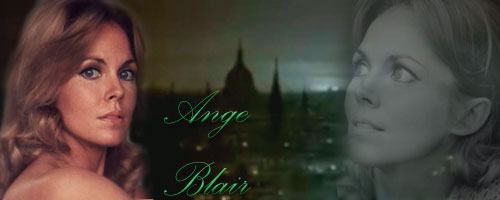 Ange Blair

Cursed By Patofi's Hand






"No idea at all," Simon sighed, standing as well. "I tried my hardest last night to look for him in the midst of helping Reginald put down a damn new floor in a room at the hotel. Didn't have the heart to tell the kid 'no', especially with his dad vanished and everything. Syerren went to Romania and England. I tried to hit all the usual hiding places and abandoned buildings around Collinsport, but turned up empty handed. It's quite a shame too. Vladimir just learned that he had a long lost half brother he never knew of, as well as a nephew, and now this happens." Seeing Ange seemed not too keen on the thoughts of new family, Simon shook his head. "I don't think that the Drakúla's are hiding anything though," he said. Turns out, get this, that Robert, his half brother, is a vampire too. And his wife is the same as you and I. To be honest, she seems to keep to herself in their room over at the hotel. Drunk and with a stick up her butt." he smirked, realizing that he probably just described himself as well. "I know though that she is very good at what she does, or so testifies Vladimir, but I still don't know if she would be of any more help or if we should even bother her with the details of all of this. I would hate for word to get out to Reginald that his father is missing; especially when he doesn't even know yet what his father even is."

Simon Smith

Leviathan Attack






Listening intently to Simon's explanation, Ange thought for a moment of what could be done all the while mystified by the thought of the Drakúla name spreading beyond the brothers. "I feel . . ." she paused then turned seeing Amy in a miserable state, soon felt awful for her, as she embraced her friend. "Oh Amy, I've only heard the news." As she questioned about any news, Simon shook head.

Pulling then back from her, Ange questioned, "About what time did you notice he was missing?"

"Last evening, when Syerren rose for the night; he found a note attached to Vlad's coffin." Amy replied in grief."
"Where is this note dear," watching as Amy turned around and grabbed it from a drawer seeing it was wadded up with several tears in it. As Ange was reading it, she questioned about the present and in reply being a dead bat but assured her that it wasn't Vladimir.

"Did you get a description of the man?" Ange questioned as Amy shook her head then spoke,
"I plan on going to Collinwood later today to see if I can't find out anything maybe get a description of the man."
Watching as Amy left the kitchen, Ange sighed, turning around to Simon, "I'm worried about her. There has to be a clue of some kind anything that could lead us in the right direction."
"Some things you see with your eyes; others, you see with your heart."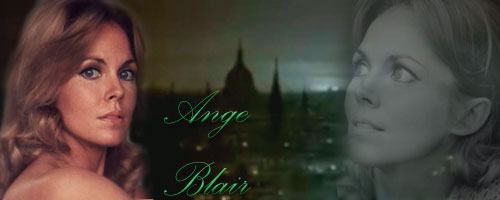 Ange Blair

Cursed By Patofi's Hand






Assuring Ange that he would stay behind at the Old House and look in on Amy if she needed it, he instructed her to go to the hotel and ask for Reginald and he would be able to answer her questions. As Ange agreed, she set off for the great estate, enjoying the short walk in the bright morning sunlight, but wishing it was under better pretenses.

In the midst of balancing the budget for the week and trying to rock Michael, who appeared to have caught the croup, or something close to it, overnight, Lauryn was about to pull her hair out as she then heard knocking at the door. Groaning, wishing that people would just come on in like a normal hotel, instead of waiting for greeting, Lauryn jumped up from the stool, baby still in hand. "Yes, yes, come in!" Lauryn called out as she swung open the door to expose Ange on the other side. "Can I help you?" Lauryn asked rather hastily, her head splitting from the constant crying and coughing from Michael.

Lauryn Osbourne Armâge

Leviathan Attack






"Yes dear. I was hopping to speak with one Reginald Armâge," Ange spoke, a worried look on her face. "If I have come at a bad time however, I can always come back," she added, as Michael continued to cry uncontrollably in Lauryn's arms.

"Look, lady, this is a hotel. It's never a bad or wrong time to come. You come when you can. But as for speaking with my husband, Reginald, I am sorry but he is currently not here but should be back later. You're welcome to come in and wait or come back later. Really the choice is yours."

Smiling slightly, learning that the young lady in front of her was Amy's daughter in law, Ange reached her arm out, placing her hand on Michael's head. "May I?" She then said, gesturing for Lauryn to allow her to hold the baby.

"Well, I can't say that I am accustomed to letting strangers hold my son, miss." Lauryn replied. "But under the circumstances, I would greatly appreciate just three minutes to be able to go and get something for my headache. He is sick and has been doing this for hours. I can't take him to the doctor with Reginald away."

Being passed the baby, Ange rocked him gently in her arms as Lauryn quickly ran off to go take medicine for herself. Walking into the drawing room with Michael, enjoying the beautiful decorations in the house, never realizing just how magestic Collinwood really was. Looking then down in her arms as Michael had finally drifted off to sleep, she smiled to herself, stroking the babies soft dark hair. Just then, Lauryn returned, in utter disbelief at what she saw.

"How did you get him asleep?" Lauryn questioned, moving over to Ange and Michael. "It's as if he was never sick." Taking Michael back into her arms, seeing that he appeared very much at peace, Lauryn shook her head in disbelief. "I don't know who you are, but I sure do wish you had come hours ago!" Lauryn smiled.

"Well, I am sorry for not introducing myself sooner. My name is Ange, and I am a dear friend of Reginald's mother, Amy. In fact, she and her husband and brother in law were staying with me while in England. I have only just come to Collinsport to visit and check up on them, and of course meet Reginald and his family. I am delighted to see that I have so far met his lovely wife and son," she said, smiling.

"It is nice to meet you," Lauryn said, smiling back. "My name is Lauryn and this is Michael. I am terribly sorry for being rather rude to you earlier."

"It is fine, really," Ange replied, as then the front door of the hotel swung open and Reginald stepped through. "Oh perfect. Reginald is home" Lauryn then said, heading into the foyer to greet him. "Dear. This is a friend of your mother's from England. She has come to meet you," Lauryn said as she gestured towards Ange.
Ƹ̵̡Ӝ̵̨̄Ʒ
ღஜ
Every inch of you is perfect from the bottom to the top
Ƹ̵̡Ӝ̵̨̄Ʒ
ღஜ

Cecillia Collins Smith

Makeup Crew






"For me," Reginald questioned putting his jacket, now possessing a hole in the sleeve on the coat rack. Moving then seeing the woman as she turned to face him, something in him made Reg hesitate. "Um . . . yes hello."
"Why, Reginald Armâge, just look at you! You're all grown up and every bit of what your mother had said in her letters."

He then nodded slightly, "Is there something I could help you with Miss. . ."

"Ange, Ange Bair; I've been a close friend of the family's for many years. And as you say the reason for me being here; I heard tell that a box was given here addressed to your mother specifically . . ."
"Oh not this again," Reginald groaned placing his hand on his head and applied pressure. "I said I didn't know anything about it."

Ange nodded figuring as much from him then looked to Lauryn. "Did you happen to see the man who was responsible?
"I only know he was rather tall in height and well. He had a peculiar grin about him." Deciding to change the subject, Ange stood and spoke, "As for another reason for being here dear, Amy asked me to see if you might have anything to bring for an auction that is happening soon."

Reginald thought for a moment, "There's a box of antiques that seemed out of place in the hotel. They're in a part of a hotel that's blocked off." Turning he went to the stairs, "I won't be a moment."

AS he went upstairs, Reginald still couldn't get the reason as to why he felt something strange about the woman. Upon entering the abandoned room, he coughed form the dust and gloominess to it. Turning on a flash light, he then saw in the far corner of the room a portrait of a woman. One of which that had a striking resemblance to Ange.

Grabbing it to take a closer look, Reginald then saw a piece of paper fall from the back assuming it was attached to the portrait. Unravelling it, realizing it was centuries years old he glared, shinning the torch while reading it.

Angélique Bouchard Servant to the du Prés Family in 1795, Died of beliefs in witchcraft.

Reginald glared away for a moment, finding it odd that the friend's name was Ange, of all things and she possessed striking similarities to the woman in the portrait.

Soon the silence broke as he heard Lauryn calling him. Turning around seeing Lauryn on the other end he questioned, "Everything alright?"






"Life feels complete now; although we continue to live our normal lives, in times, we aren't
that normal. I love it!"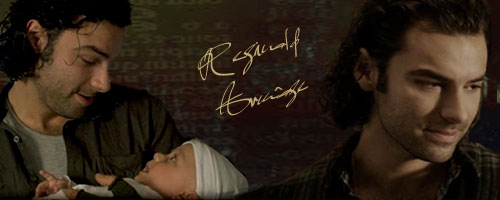 Reginald Collins Armâge

Leviathan Attack






Coming upstairs to see if Reginald was finding the antiques okay, Lauryn saw that he was preoccupied instead with an old painting which he had in his hands. "What do you have there?" She questioned, walking over to him. "Hey, that looks just like the lady downstairs, where did you find it?" Hearing then that it was just sitting there and that it had a peculiar note attached to the back, Lauryn looked over the note as well. "Witchcraft? People really were serious about that being a real thing, huh? I never would have been able to believe it though. Witches and vampires and monsters. It all just seems like a bunch of nonsense."

"Yes, well all the same, Lauryn, I still don't know how I feel about that lady downstairs. I mean, how do we know she really is even a friend of mothers? She could just as easily be an imposter of some kind that just walked through our front door, according to you, did something to our son, and is now going to run off with a bunch of our valuables? Yeah, I don't think so."

Grabbing the portrait and the note, Reginald hurried off downstairs to Ange, who was busy viewing portraits on the wall. "Ms Blair? How exactly do you explain this? Just who the hell are you?!"

Lauryn Osbourne Armâge

Leviathan Attack






"I beg your pardon?" Ange questioned seeing the anxious boy question her. "Exactly what is this all about?" then had a shot of fear run down her body seeing the portrait of not her, but her mother, Angélique Bouchard."
Doing her best to improvise she laughed slightly being shown the picture. "My Goodness, I haven't seen this in years, probably since I was a young girl."

"What?! What are you talking about just who is she?"

Ange looked back at him smiling, "Her name was Angélique Bouchard as you can see from the note; she was my grandmother, hence the similarities and why my mother . . . Miranda Blair blessed me with the name."
"Was she actually tried for witchcraft?" Reginald questioned still finding it odd.

"Yes . . . at least from what I was told. People back then, believed anything written in front of them."

At that instant, there was a sudden pounding on the door of the front door, startling everyone present.
Closest to the door, Ange walked to it, thinking it to be a random guest. Once she opened it, shocked in not finding anyone, Reginald glared questioning, "Who's out there?"

Ange walked back inside, now with a note in her hand. "It's a message, saying, 'Time is running out. I can torture him all evening long but how long will it be before he pleads for death to his secret life.'

Shaking her head dropping the note, she ran outside shouting, "You utter bastard show yourself and fight!"

Baffled by what was going on, Reginald glanced at Lauryn now coming downstairs then to Ange, "Wait a minute, what is this all about? Who is this person referring to and what secret life?"

Ange took in a deep breath hating the thought that Vladimir was being tortured somewhere. Slowly turning around and grabbed the note back. Reginald, darling it's nothing, just a friend of ours has gone missing for a couple days now and it has your mother worried sick.

Reginald lowered his head, still feeling there was more to the story, shrugging he looked back at her, "Well we'll help you find this person. It can't be that hard. This is Collinsport after all. What's the person's name anyway?"

Ange smiled by Reginald's dedication, wishing now how much of the secrets kept from him were revealed. Feeling now that she was desperate for all the help in the world, she spoke, "It's your father."

"I'm sorry what? My Father; he's the one that's missing? Now that you mention it, I haven't seen much of him lately especially during the day."

Shrugging from the comment, Ange nodded, "It's true dear; he wasn't anywhere to be found late one night and no one has seen him since.

Reginald nodded, "Okay we'll keep our eyes open; I wonder where he could be and . . ." only remembering the note. "But that note sounds as though he's been kidnapped. Have you called the police?"

"Oh course dear, and they've only taken down a few notes of the incident and that was it.

"I see. Damn this is awful. Who would want to take someone like my father who has only been here for a few weeks?"

Ange went to the door grabbing her coat. "I wish I knew, dear but I do thank you for the help and just know we're doing everything we can to find him."

"Some things you see with your eyes; others, you see with your heart."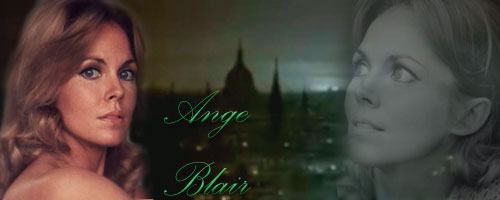 Ange Blair

Cursed By Patofi's Hand







Similar topics
---
Permissions in this forum:
You
cannot
reply to topics in this forum