It was the day after the successful Halloween party at Collinwood Hotel and after spending most of the day cleaning up the mess, Lauryn felt comfortable and confident in a job well done. Everything around the hotel was back in working order. Guests filtered in and out and all of the hotel rooms were still booked through the rest of the week. It seemed as though Simon's idea of the party bringing great revenue for the hotel had been true, and it was a thought comfortable enough for Reginald and Lauryn to sleep on.

Gathering up some left over cakes, cookies, and bottles of beer that she was sure had been snuck in by Trevor, Lauryn decided in delivering it all over to Simon and Cecillia at the Old House, as a way of saying thanks for everything. Loading up the trunk of the car, and grabbing Michael, Lauryn left notice with Reg that she would be gone for an hour or so, and headed out. Arriving just a minute later, she pulled up to the door, just as darkness began falling over the sky and Michael, who had been very quiet and cooperative all day long, began to whine. Sighing, having not expected or prepared for him to hungry this soon, Lauryn tried her best to quiet the whining baby as she made her way up to the front door of the Old House, knocking.

Lauryn Osbourne Armâge

Leviathan Attack






With the preparations of their comeback into the lives that they once had that had been gone for nearly two decades, Vladimir returned to Collinsport shortly after night fell. It was getting harder for Vlad to resist seeing his son, wanting ever more to be a part of his family.

Talking with Simon of a plan of the steps they could take as far as reintroducing him, there suddenly was a knock on the door.

Simon straightening himself on the couch, noticing Vlad closest to the front door, pulling out his wallet. "Get that, will you, Vlad? It must be the pizza I order."

"Pizza?" Vladimir scowled. "How could you think of food at a time like this?"

"Hay Mate, A man's got to eat!" tossing him the wallet.

Groaning obeying and approaching the door he glared thinking he heard a baby crying from the other end of the door. Ignoring it, then seeing first a crying child then woman, he grew tense. "I . . .  I, good, good evening." Vlad stuttered, moving to let the woman in.
"I would rather spend one life time with you then go on having to face all the ages of this world alone. "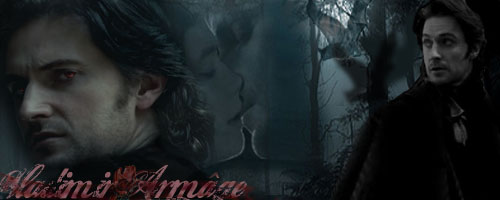 Vladimir Armâge

Possessed By Quentin






Entering the Old House, not thinking much of the unknown man whom answered, Lauryn was relieved in seeing Simon. "Hey Simon. Sorry to stop by unannounced, much less with Michael like this. I just wanted to drop off some food and stuff from the party last night," she said, adjusting Michael in her arms.

"I can get the things out of the car for you," Simon stated, starting towards the door.

"No, that's alright really. Here, if you just take Michael for a minute, I'll go get the stuff," Lauryn insisted, handing the baby over to Simon, then heading back out the door.

Left holding the infant, Simon turned to Vladimir who remained puzzled by the situation. "Now look who is the old man; meet your own grandson, Vladimir. Little Michael Richard Armáge," Simon said, smiling as he held the baby up.

Lauryn Osbourne Armâge

Leviathan Attack






Vladimir, figuring out quickly names to faces then wanting to quickly flee before being exposed turned his gazed at Simon holding the baby. "My God, would you look at that." Grinning, stroking his hand. "May, I?" gesturing to hold him. Once placing him on his shoulder relieved that he was calming down since coming inside, Vlad smiled, "So hard to believe I'm a grandparent already."

Shifting him in his arms, he sighed looking down happily at Michael. You're going to be one special child little one. Part of a family that's history is like no other and unknown to any mortal being." Sighing returning him to Simon, "I don't know what to do anymore. I, Amy, Syerren we're missing so much and now I heard tell of another coming," locking eyes on his grandsons blue eyes while touched by it.


"I would rather spend one life time with you then go on having to face all the ages of this world alone. "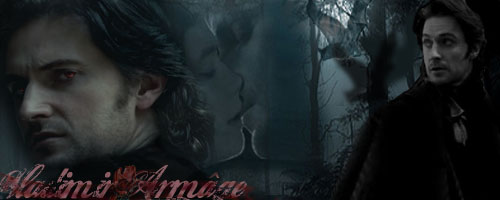 Vladimir Armâge

Possessed By Quentin






"Well, Vlad, I believe that the only way that you all are going to ever be a part of all of this again, is to just come back and live here in the Old House once more. Just like the old times, you know? One big, happy, ever growing family." Looking back at the baby as yawned, Simon kissed him on the head, then resting him on his shoulder just as the front door opened.

"Ok, this is everything; sorry it took me so long," Lauryn spoke, sitting down two bags of beer as well as a bag of food items. Feeling slightly out of breath from it all, Lauryn went over to Simon, embracing him. "I want to thank you again for your support with our party and for coming up with the idea. Reginald and I have managed to book the hotel for the entire week and our party brought in six extra reservations. We might just survive at this hotel business after all thanks to the monetary contributions from both you and my dad. Retrieving Michael from Simon, Lauryn then gestured towards the bags she had brought in. "They are full of beer and cakes," she said, looking then at Vladimir. "Looks like the two of you men are all set to have a nice evening," she added, heading then towards the door.

Stopping, Lauryn then turned back towards Simon. "Oh yeah, Simon? Reginald hasn't mentioned it yet, but I know that he would like to hold his Uncle Dylan's birthday vigil here this year."

Simon Smith

Leviathan Attack






Mouthing birthday vigil to Simon wondering what was going on then watched as Lauryn left, Vladimir was then reminded that everyone here thinks he his wife and brother are dead and was a custom request by Reginald to hold a ceremony in their honour.

Rather touched by the idea, but knew it was wrong especially prolonging the lie like so, Vlad leaned on the nearby support beam then gestured. "Something must be done and nothing will if I just stand here thinking about it. Best get back to England." Collecting what ideas they came up with turned patting Simon's shoulder. "I thank you for all your support mate and doing all you can for Reginald," then left out into the night.

"I would rather spend one life time with you then go on having to face all the ages of this world alone. "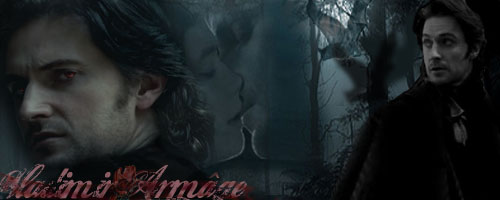 Vladimir Armâge

Possessed By Quentin







Similar topics
---
Permissions in this forum:
You
cannot
reply to topics in this forum