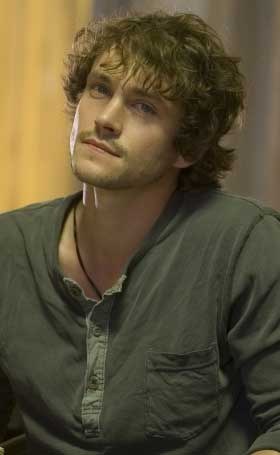 -THE CREATOR-


Alias:
Cecillia Collins
Age:
18
How did you find us:
Accidentally invited by Amy du Pres Collins.
Extra Facts:
Fallen in love with writing (Thanks to those who helped with that!). Graduating h/s June 2010!! Going to JCHS Fall 2010 (c/o 2014!)
Contact:
PM



-THE FACTS-


Full Name:
Bradley Howell
Nickname:
Brad
Custom Title:
Clairvoyant Handyman
Age:
35
Gender:
Male
Social Status:
Mortal
Occupation:
Handyman
Relationship Status:
Married
-THE IMAGE-

Portrayed By:
Cecillia
Appearance:
Tall, brown curly hair, blue eyes, and has an overall look which screams that he isn't from the north.
Clothing Style:
Jeans / casual pants and a clean, button up shirt
Height:
5'11"
-THE PAST-


Birthplace:
Bristol, Tennessee
]Date of Birth:
June 19, 1935
Family:
Both parents are still living (Thomas & Lenoir Howell). Bradley has a wife, Annie, and two daughters: Margret (9) and Vanessa (5).
History:
Born on June 19, 1935 to Thomas and Lenoir Howell. Bradley was an only child and liked to follow his father around like a shadow, learning all the skills that he later put to use. When Bradley was seven, his family moved to rickety house on a plantation, which his father had hopes of repairing to new. It was in that house that Brad first came into contact with supernatural feelings and visions; ones which his parents ignored and thought were merely childhood mischief.
Once the new family home had been completed, Bradley finally came into complete contact with one of the spirits which had haunted him for close to a year: a young girl, not much older than himself. She smiled, then disappeared but left behind a tattered, sealed envelope, dated a hundred years earlier. It was later found to be a will from the previous family who had lost their lives in a tragic stagecoach accident. Being that there were no living relatives of the family left, the money from the will was granted to Bradley and his family, establishing a new trait in him: the ability to make a difference.
-THE PERSON-


Personality:
Hardworking, Clairvoyant, Considerate
Likes:
His family more than anything else, but he also enjoys his work, so that he can provide the best life for them possible.
Dislikes:
Negative people and the site of restless spirits, forever wondering the earth until someone like himself comes along to help them out.
Overall Flaws:
Curiosity can nearly get the best of him sometimes, and his work has occasionally caused him to miss out on family time and events.
Ideal Weapon:
His Clairvoyant abilities with the dead, and his hardworking, dedicated soul with the living.
~
RPG Sample:
Bradley Howell, a 35 year old handyman from Bristol, Tennessee, pulled up at the Collins mansion at a little after two in the afternoon. It had been through word of mouth, research, and plumb dumb luck that he had found the mansion, and now, landed a job at it. It had initially been the setting and history of the home which had sparked his attention; the unknown and the unsettled tended to be where he felt most comfortable. Brad also very much so needed the job, hoping that he would be able to make a down payment on a small house nearby so that his wife and two children would be able to join him.

Standing outside of the mansion, in front of the large, wooden doors, he felt a chill run through him. "There is most definitely something running wild in this house," he thought to himself as he brought his fist to the door and knocked. Waiting patiently for someone to answer his knock, Bradley turned around and looked around the rest of the property, seeing all the things that would need his attention before too long. At last, the doors behind him swung open, and with a excited smile, Brad turned back around. "Good afternoon ma'am. I'm Bradley Howell, the newest hired help. Would you be the one whom I spoke to over the phone, Mrs. Stoddard?"

Bradley Howell

Condemned For Witchcraft







---
Permissions in this forum:
You
cannot
reply to topics in this forum