Grabbing a few flowers Vladimir had found on the way to the cottage by the sea, he passed them to Amy discusssing with her a plan of how to get the box back and return safely back to their time. Upon reaching the house, Syerren fell behind the group, Vladimir noticing this having brother lean on him, "Is something wrong Syerren?" "I'll be alright," he whispered beginning to lean over and breathing hard. Then ariseing following the group. Stopping in place, Syerren leaned over once more. Seeing this, Vlad stopped recieving a nod, "Oh God Syerren," Vlad whispered knowing he required blood. Glancing back at Amy he gestured, "Go on, Amy continue on with the plan. We won't be long." Looking back at his brother starting to cry out, Vlad held on to him as they vanished to the woods.
"I would rather spend one life time with you then go on having to face all the ages of this world alone. "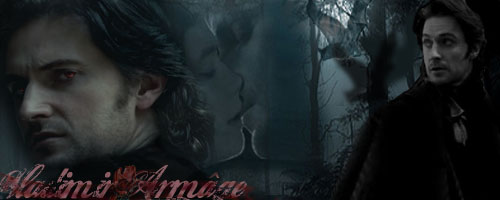 Vladimir Armâge

Possessed By Quentin






Feeling the uneasiness that Vladimir and Syerren were once again gone, Amy sighed hoping that they could stall Mildred long enough. Looking at her flowers then towards Cecillia, she sighed, hoping the plan will work. Arriving at the door, Amy knocked keeping Cecillia close to her. Relieved that the door opened Amy grinned, "Miss. Attenburgh, my sister and I were wondering if we could have a word with you." She presented the flowers as Vladimir had instructed. "You see these were left on the doorstep of our home and there was an anonymous card addressed to a Mildred Attenburgh."

Amy Collins Armâge

Makeup Crew






Hearing a knock at the door, Mildred suspiciously went to it, not expecting any visitors at this time of night. Seeing the two women at her door, she felt that she had seen them both before but couldn't be for certain. "At the doorstep of your home," Mildred questioned in uncertainty, stepping out of her cottage a bit and half closing the door behind her. "And you two would both be . . ." "Cecillia and Amy," Cecillia quickly said, grasping Amy's arm. "I see," Mildred said, offering a slight smirk. "Well where is this anonymous letter that came with the flowers? Surely it held some clue as to whom these are from, because as you see, I know of no one who would send me these." She glared at Amy the whole time, with a satisfying grin on her face.

Mildred Attenburgh

Cursed By Patofi's Hand






"The note," Cecillia chimed in, "we left at our home on a table. It truly had nothing other than your name on it; there was no name of any other person." She gazed up at Amy for a moment thinking of what more to say. "These are nice flowers; perhaps someone who you least expect gave them to you," she said with a smile, pushing the flowers from Amy's hand towards Mildred. Suddenly though, she caught a glimpse of Vladimir and Syerren inside the cottage. Becoming instantly nervous, she pulled the flowers back away from Mildred, then glanced once again at Amy, hoping that the two of them would be able to entertain her long enough for Vladimir and Syerren to complete their job.
Ƹ̵̡Ӝ̵̨̄Ʒ
ღஜ
Every inch of you is perfect from the bottom to the top
Ƹ̵̡Ӝ̵̨̄Ʒ
ღஜ

Cecillia Collins Smith

Makeup Crew






After finding a small blood source from the wildlife, Vladimir helped Syerren whipping off the access blood. "It will be alright Syerren." Relieved in seeing Syerren return back to himself, Vlad rapidly guided him back to the cottage. The two appeared in the cottage looking around silently for the box. Whispering him to stay in the living room and keep guard, Vlad headed into the bed room. Looking around he grinned finding the box on top of her counter. Seeing the insignia, Vlad nodded whispering "This is it." About to take it he realized that Syerren had the fake jewellery box last. Signalling his brother, Vlad gestured him for the box. Seeing what he wanted Syerren pulled it out as Vlad nodded. Tossing it in his direction, Vlad swiped the time box passing it back to Syerren. Giving him the signal to vanish, Syerren did as Vlad placed the fake box on Mildred's desk. Satisfied, Vlad glanced out seeing Mildred come increasingly annoyed with the distraction. Grinning by her suffering, he vanished then flew outside landing next to his brother still bat perched upside on the corner of the house giving the girls the signal that the plan was complete.
"I would rather spend one life time with you then go on having to face all the ages of this world alone. "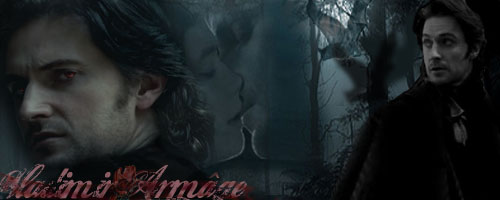 Vladimir Armâge

Possessed By Quentin






Seeing Vladimir and Syerren had completed the task, Cecillia glanced at Amy, making sure she knew too, then glanced back at Mildred. "We are sorry about this Ms. Attenburgh. But here, really, these are for you from someone who cares." Smiling, she insured that they were in Mildred's possession then started to turn back away from Mildred's cottage. "Have a nice night Ms." Cecillia said then watching Mildred wearily walk back into her cottage, she, along with Amy, quickly left the property and headed towards the woods to meet up with Vladimir and Syerren.

~End Scene~
Ƹ̵̡Ӝ̵̨̄Ʒ
ღஜ
Every inch of you is perfect from the bottom to the top
Ƹ̵̡Ӝ̵̨̄Ʒ
ღஜ

Cecillia Collins Smith

Makeup Crew







Similar topics
---
Permissions in this forum:
You
cannot
reply to topics in this forum