Going out for a day of fun, hopefully, Cecillia and Amy made their way towards town. Town looked much different compared to present day, and the old timey cars and busy street corners put a cheerful attitude in the air. "It surely is different Amy," Cecillia said with a grin, slightly quickening her pace to get towards the center of town. "Come on," she said like an excited child, pulling Amy along.

Seeing a large attraction in the center of town, Cecillia stopped in place looking at it. There was a large Farris Wheel in the middle, surrounded by many game booths. "A carnival," she smiled at Amy. "Let's go to it," Cecillia exclaimed, already making her way into the crowd of happy children and adults.
Ƹ̵̡Ӝ̵̨̄Ʒ
ღஜ
Every inch of you is perfect from the bottom to the top
Ƹ̵̡Ӝ̵̨̄Ʒ
ღஜ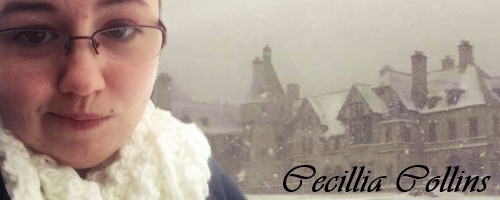 Cecillia Collins Smith

Makeup Crew






Amy admired all the architecture that was laid in town wanting to visit a shop or two, Amy's attention was swayed as she was pulled to the flyer then the entrance to a fair happening in Collinsport. "Oh how fun." Upon entering Amy glanced at the various amusements wishing Vladimir and Syerren could enjoy it as well. "Well Cecillia what shall we do first?" Amy purchased tickets glad the money she had worked as currency. Glancing up at the huge Farris Wheel Amy grinned gesturing to it. "That could be fun."

Amy Collins Armâge

Makeup Crew






A little apprehensive at first of the idea of riding the Farris Wheel, Cecillia's opinion was quickly swayed at seeing the smile on Amy's face. "All right," she said, heading towards it with Amy. After standing in line for a couple minutes, they were seated and then the ride took off. As fate would have it, Cecillia's fear of having the Wheel stop at the very top occurred but being able to bypass the feeling, she surveyed the surrounding games and attractions. "Hey look over there Amy," Cecillia said, carefully pointing towards a game booth. "It looks as though the prizes are different types of antique items." As her eyes lit up from the idea that there could be something there which they were looking for, the Farris Wheel started back up again, causing her to grab hold of the restraint bar in front of her. Laughing, she relaxed, deciding to enjoy it with Amy.
Ƹ̵̡Ӝ̵̨̄Ʒ
ღஜ
Every inch of you is perfect from the bottom to the top
Ƹ̵̡Ӝ̵̨̄Ʒ
ღஜ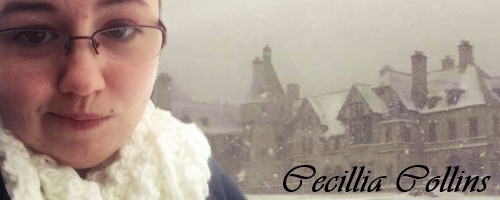 Cecillia Collins Smith

Makeup Crew






Eventually getting off the Farris Wheel, Amy followed Cecillia to the booth with the antique objects. Looking though the various prizes, she suddenly locked on the small prize that was dangling on the end. "Look there Cecillia the time box. Who would have thought?" Looking at how to obtain the prize Amy noticed it was a tossing game trying to get the ring on top of the milk carton. "It appears to be a tossing game." Seeing Cecillia anxiously want to play Amy grinned pulling out the money she had. "Alright three tosses each."

Amy Collins Armâge

Makeup Crew






Anxiously going first, Cecillia tossed the first ring, missing the milk cartons completely. On the second shot she got closer but still missed. Finally, on her third try, the ring hit the top of the carton but bounced back off, as if someone or something was preventing it from staying. With a sigh, she turned to Amy who was preparing. "Best of luck," she said. "I hope that you will be able to land on the carton; we really must win that prize!" With anticipation, Cecillia stepped back, watching as Amy got ready to throw.
Ƹ̵̡Ӝ̵̨̄Ʒ
ღஜ
Every inch of you is perfect from the bottom to the top
Ƹ̵̡Ӝ̵̨̄Ʒ
ღஜ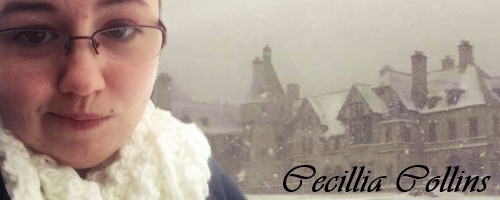 Cecillia Collins Smith

Makeup Crew






Feeling bad the Cecillia didn't get any on her try Amy prepared herself to throw her first one. Upon throwing the ring it collided. With the woman next to her, glaring at her about to say something Amy dropped her rings and grabbed Cecillia walking back in horror from the stall and the woman. "It's Mildred Attenburgh." Hoping she could continue on with her game and leave so they could get their prize, Amy and Cecillia waited hidden from her sight.

Amy Collins Armâge

Makeup Crew






She had had her eye on it ever since walking into the fair. Something had told Mildred that she would find the small jewelry box here and sure enough, she had. After watching countless people try their hand at the toss, some coming close, Mildred felt it time to interfere with the game and get the box for herself. As she stood at the booth, she unexpectedly had competition. Not being able to force her throws to collide whilst blocking the opponents throw, she hoped for the best.

As both Amy and her rings landed on target, Mildred nearly sneered at the woman, wishing she hadn't came when she did; however, she turned only to find that Amy had already backed away. With a smile, Mildred finished out her turn, winning the game. Without hesitation, she claimed her prize: the small jewelry box, then walked away from the table, proudly holding it out in front of her.

Mildred Attenburgh

Cursed By Patofi's Hand






Amy's heart sank as the clerk handed Mildred the jewellery box. Wanting to so get it back Amy without realizing it began to follow her. Feeling a tug, she halted watching to woman leave. "Cecillia we were so close and now it's gone!" Amy sat on a nearby bench watching the tourist pass by. She lowered her head in shame. "I'm sorry Cill, I tried, I just knew I didn't want to get mixed up with her especially with so many witnesses."

Amy Collins Armâge

Makeup Crew






"It's okay Amy," Cecillia said, putting her hand on Amy's shoulder. "I have a feeling that even if you did win, that Mildred would have still found a way to get her hands on that box; she obviously wants it . . . you know she's still her same self during this time too; she's bound to know what the box does. In fact," Cecillia began, remembering when she went back in time to 1897. "Amy," Cecillia exclaimed, getting overly excited at perhaps nothing. "In 1897," she began, whispering, "Quentin gave Mildred that exact same box! The key, Amy . . . it has to be related some how to this all!"
Ƹ̵̡Ӝ̵̨̄Ʒ
ღஜ
Every inch of you is perfect from the bottom to the top
Ƹ̵̡Ӝ̵̨̄Ʒ
ღஜ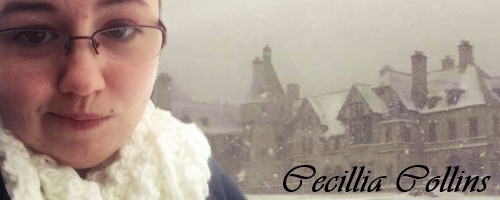 Cecillia Collins Smith

Makeup Crew






Looking at Cecillia rather curiously curious of how she would know that information but figured that Mildred at some point could have told her. You may have a point Cecillia. "The key could link to something involving with Quentin." Looking around herself she remembered the key was left in the house. "Well we better get back to the Old House and try and find out what this key is."

Amy Collins Armâge

Makeup Crew






"Okay," Cecillia said, smiling as she stood. Looking around the fair one last time, she began to follow Amy away from all the excitement. "I surely hope we can get this all figured out before Syerren and Vladimir come this evening. They would be surprised I bet to know they didn't have to find the box themselves. Continuing to walk to the house they would soon need to vacate before nights end, Cecillia looked about, still mystified by it all.

~End Scene~
Ƹ̵̡Ӝ̵̨̄Ʒ
ღஜ
Every inch of you is perfect from the bottom to the top
Ƹ̵̡Ӝ̵̨̄Ʒ
ღஜ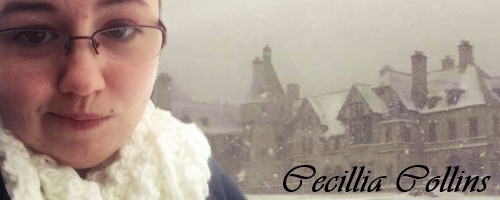 Cecillia Collins Smith

Makeup Crew







---
Permissions in this forum:
You
cannot
reply to topics in this forum