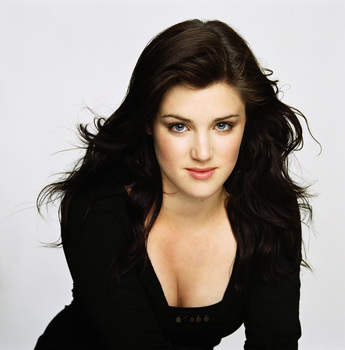 -THE CREATOR-
(Amy du Prés Collins)
-THE FACTS-
Full Name: Marian Roksandra Lockavik
Nickname: Marian
Custom Title: Typical Student of Collinsport
Age: 20
Gender: Female
Social Status: Mortal
Occupation: Student Art Major
Relationship Status: single
-THE IMAGE-
Appearance: Marian is medium height, thin woman with dark brown wavy hair and green eyes. She portrays much like her father.
Clothing Style: Marian typically likes dresses with leggings in times she wears her friends clothing usual sleeveless dresses and shirts.
Height: 5'6"
-THE PAST-
Birthplace: Moscow, Russia
Date of Birth: 11 October 1947 (or 1989 if we are talking RL)
Family: Marian's father was Russian Boris Lockavik died after serving in the Russian Military for many years, she lived with her mother an American, Molly Lockavik in New York when set out to university. She is an only child.
History: Marian Roksandra Lockavik was born in Moscow Russia after her parents met each other many years before at a party. She grew up in America, loving to draw and has her life devoted to art. She also got creative towards music playing the piano but more towards her drawing and sketches. In later time in Middle school she met now her best friend Lindsey who is a devoted nurse. She and her travel around together with Marian and her art. Currently they live together and are enrolled in university.
-THE PERSON-
Personality: Is a quiet yet artistic individual she know when to speak her mind and is considerate towards others.
Likes: drawing mostly and reading literature from time to time.
Dislikes: Feeling unappreciated or unaccepted by people.
Overall Flaws: Failure but one must learn to accept them.
Ideal Weapon: Through my art.
~
RPG Sample: Marian looked through various sketches she has drawn over the years. "Its not fair I don't feel complete something is missing." She turned to her friend Lindsey seeing she was walking by the hall smiling she said, "I hope you know that there is a storm approaching I would hate to see you get caught out in this."
Watching her friend continue on her way, Marian shook her head looking back at the sun. "Oh what would it take to draw something so beautiful," she said aloud. Shaking off her thoughts she left her room seeing Lindsey had forgotten her papers she needed. Grabbing them she brought them out to her seeing she already left with the car. Letting out a sigh she placed them on a nearby counter then went back to her sketch book. "She will be back to get them."
"The true work of art is but a shadow of the divine perfection"

Marian Lockavik

Condemned For Witchcraft







Similar topics
---
Permissions in this forum:
You
cannot
reply to topics in this forum