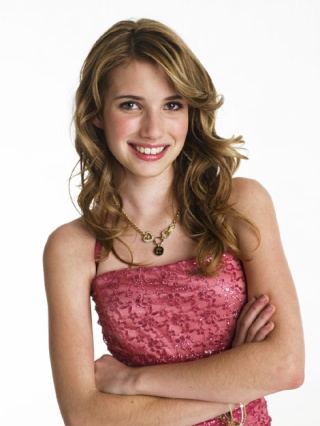 -THE CREATOR-


Alias:
Cecillia Collins
Age:
18
How did you find us:
Accidentally invited by Amy du Pres Collins.
Extra Facts:
Fallen in love with writing (Thanks to those who helped with that!). Graduating h/s June 2010!! Going to JCHS Fall 2010 (c/o 2014!)
Contact:
PM



-THE FACTS-


Full Name:
Lindsey Marshall
Nickname:
Lindsey
Custom Title:
Nursing Student
Age:
20
Gender:
Female
Social Status:
Mortal
Occupation:
Student
Relationship Status:
Single
-THE IMAGE-

Portrayed By:
Cecillia
Appearance:
Medium height, shoulder length hair, green eyes. Average college student.
Clothing Style:
Flattering jeans/skirts, shirts, and dresses.
Height:
5'5"
-THE PAST-


Birthplace:
Rhinebeck, NY
]Date of Birth:
September 20, 1948
Family:
Mother, Kelly Marshall, and father, Eric Marshall, still live in NY with Lindsey's younger sister Erica Marshall. They also have a dog, Bailey, and two cats, Lacey and Pepper.
History:
Lindsey, born on September 20th, grew up as an only child for ten years of her life until her younger sister came along. Lindsey enjoyed playing and acting, and always pictured herself growing up to become a famous actress. However, once she got the opportunity to take care of a younger sister, she discovered that she enjoyed helping others, which is where her passion for becoming a nurse came along. Since that time, Lindsey has done excellent in her education and gotten much experience through volunteering, and now is in college, studying to become a nurse.
-THE PERSON-


Personality:
Caring, helpful, compassionate about her work, and dedicated.
Likes:
Helping others in need and of course, hanging out (and living with) her best friend Marian.
Dislikes:
Anyone who says that she can't accomplish a goal.
Overall Flaws:
Overly dedicated at time, causing temporary fixation on a problem.
Ideal Weapon:
Knowledge of what can "make" or "break" a person.
~
RPG Sample:
Looking out of the window, Lindsey turned back to Marian. "I think that I am going to like it here; especially the break from all of the work I've had to do." Smiling at her friend, whom she was happy she could share this experience with, Lindsey went over to the coat rack, grabbing her jacket. "I think I will go out into town and just look around. In a town this small, there has to be at least something of great interest to do." Seeing that Marian wished to join her, Lindsey waited for her, and then the two set out into town, unsure what they would find.
I'll stand by you

Lindsey Marshall

Condemned For Witchcraft







---
Permissions in this forum:
You
cannot
reply to topics in this forum