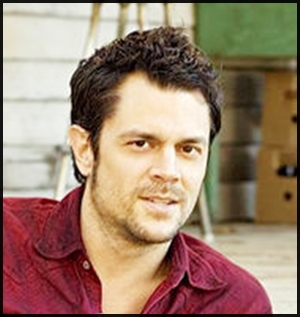 -THE CREATOR-
Alias: Cecillia (Cill)
Age: 17
How did you find us: Amy
Extra Facts: Live in VA. High School Senior. Accepted to college already.
Contact: PM
-THE FACTS-
Full Name: James Emerson
Nickname: -
Custom Title: Detective Emerson
Age: 35 yrs.
Gender: Male
Social Status: Mortal
Occupation: Detective
Relationship Status: Married :: Malinda Emerson
-THE IMAGE-
Portrayed By: Cecillia
Appearance: Tall, Dark Brown short hair, average guy
Clothing Style: Jeans and a Nice, Simple Shirt
Height: 6'1"
-THE PAST-
Birthplace: Bangor, Maine
Date of Birth: March 11, 1933
Family: Father - Paul (deceased), Mother - Rachel (still living), Sister - Lorrie (still living), Wife - Malinda (still living)
History: James was born into the average middle class family of four. He was the youngest of the two children. His father was a police officer of 22 years, until he was killed on the job. James' father's bravery and dedication motivated him into following in his fathers footsteps. At the age of 25 he found a job in the next town over as a police officer, and relocated there (Collinsport). The job was fun for a while, however James discovered that he had more of a passion for solving crimes more so then arresting the criminal who committed it. At the age of 30, he married and moved to Richmond, Virginia, where he was offered the job he had been longing for for five long years. Still today, James holds a steady job as a top ranked detective, while still having a long lasting, healthy marriage.
-THE PERSON-
Personality: Quick thinking, clever
Likes: Solving the perfect crime.
Dislikes: When things get in the way of doing his job.
Overall Flaws: Can get too wrapped up in a job.
Ideal Weapon: Detective Skills
~
RPG Sample:
It had been yesterday that he had received the unexpected phone call from Collinsport, Maine. James had been on a short vacation from work when his wife told him he had a message from a George Patterson in Collinsport, Maine. The name instantly caught his attention as he went to return the phone call to a man he hadn't spoken to in years. Before James got married and moved to Virginia, he used to live in Collinsport, Maine, and worked along side Sheriff Patterson; however, that was many years ago.

After a short catch up of times, Patterson had presented James with some interesting news. Apparently a mysterious death had taken place on Widows Hill; what was even more interesting, was that it seemed connected to all the other deaths which had been occurring throughout town and on the Collins Estate. Sheriff Patterson had personally requested that a detective be brought in for investigation this time, as his men just weren't coming up with plausible evidence. The first man that came to mind, of course, had been James Emerson.

James agreed to taking the case, figuring that it sounded pretty interesting. He also knew very well of the Collins family and knew that they needed someone to find the source but not uncover too much dirt.

Saying goodbye to his wife for a bit, James packed his things and set out early the next morning. He had told Patterson that he would be there with priority, and James wanted to keep his word; he was also quite interested to actually see what he was getting himself in to, wanting to make sure that it was worth spending his vacation on.

After arriving in Collinsport, James went to the sheriff's office first, in order to get caught up with all the current details, which wasn't much. Leaving his belongings at the Collinsport Inn, James set out to Collinwood. He had only the smallest information to go on - young female, puncture wounds on neck, found in water - but expected as much; he didn't actually think that the Collinsport police department could do the type of investigating he could - if so, he wouldn't have been called in.

Standing outside the doors of Collinwood, James looked around, never imagining he would be at this place ever again. Knocking, he was soon greeted by a familiar face..

James Emerson

Condemned For Witchcraft







Similar topics
---
Permissions in this forum:
You
cannot
reply to topics in this forum