Trevor Lyosen Collins, young, cocky, and proud, came down the stairs of Collinwood. It was half past seven in the evening as the eighteen year old stopped by a mirror to slick his hair back, before grabbing his leather jacket that was strung across the end of the banister where he had left it earlier in the day. Slipping into the jacket, reaching in his pocket, he pulled out a single five dollar bill and a ring of four keys. Sighing, he shoved the items back into his pocket, then headed into the drawing room, grinning slightly.

"Hey Uncle," he said, sneaking a quick drink of scotch from the drink cabinet before the man looked up from his work. "Taking my girl out for a date, you see. Thought you might spot me a few Benjamin's; what you say?"

"What I say?" Vladimir spoke, glaring at his nephew as he stood from the desk. "What I say, is, get your scrawny ass a job and maybe your employer will spot you a 'few Benjamin's'."

"Ah, come on Uncle Vlad, don't be a cock block like my old man. Alright, what about a couple fives? A twenty maybe, or a fifty."

Groaning, Vladimir pushed his hair back out of his face as he pulled his wallet out of his pants. Handing Trevor two twenty dollar bills, he then shoved the wallet back into his pants.

"Hey thanks dawg, we tight," Trevor said, wrapping an arm around Vlad's shoulder quickly, then heading out of the room, bumping into his cousin Reginald on the way out.

"Going out to make some mistakes again tonight?" Reginald smirked as he breezed past Trevor, heading into the drawing room.

"Naw man; that was last night. Was a foot in that Smith girl when she started moaning "Reginald, Reginald, give it to me harder, Reginald." Trevor laughed, heading out the door. "Got her all loose for you tonight though, cause that shit was tight."

Trevor Lyosen Smith

Cursed By Patofi's Hand






Rolling his eyes from Trevor's comment while knowing his relations with the Smith Family wouldn't turn well with his own family, Reginald Collins a tall, well-mannered and sophisticated entered into the drawing room finding his father in a foot high of paper work. "Hi Dad, I was wondering if you might help with a report, I have for school."
Turning around, in his chair, Vladimir stared "What sort of report is it?"

"Well I haven't an idea yet," passing him the assignment paper. "I'm struggling with history and would love to ace it so I might have a chance in passing the class!

Vladimir read it over then glared back after the comment, "You're struggling in history? Why haven't you come to me sooner Reginald? Your uncle Simon and I know plenty when it comes to history. Perhaps you should do something in regards to the town and how it came to be."

There discussion was then interrupted as Simon came in to the room with a large box in hand. "What the heck do you have there Simon?"

"Life feels complete now; although we continue to live our normal lives, in times, we aren't
that normal. I love it!"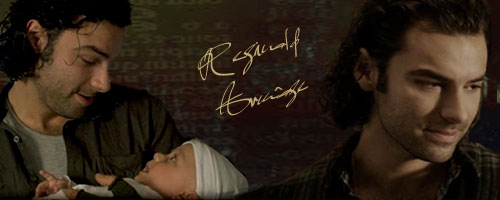 Reginald Collins Armâge

Leviathan Attack






Simon Smith, tall, muscular, and identical twin of Vladimir, came into the drawing room carrying a large cardboard box. Dropping the box on the floor, he knelt down, then pulling out a pair of dusty football jerseys and football.

"Where the hell did you dig up that stuff from?" Vladimir questioned, going over and viewing the items which were probably thirty years old.

"Down in the cellar. I heard that the high school is collecting old shit for some sort of display they are putting together that is supposed to boost school spirit or morale or something. Figured it wouldn't hurt for Trevor to get a few extra brownie points since his mother is dead set on making sure he graduates this year. Where is he, anyway? He's supposed to be working on this same history essay that Reginald has; it's due in two days."

Simon Smith

Leviathan Attack






"He's plans with some girl he met," Reginald spoke jotting down ideas that his father gave him for a paper. "You know he might as well take her to the ghetto since he seems to fit in well there."

"Reginald," Vladimir scowled at his son, "you know better than to think of your cousin like that." Turning then to Simon, he sighed, "Unfortunately, I assumed it was fine for him to go and gave Trevor some money to enjoy himself. This was before I knew of the project the boys had. Give it a couple hours and then I'll send Reg or I'll personally go and bring him back."

Looking down into the box, he smiled by the memorabilia grabbing a framed photograph then smirked, "This brings back memories, doesn't it."


"Life feels complete now; although we continue to live our normal lives, in times, we aren't
that normal. I love it!"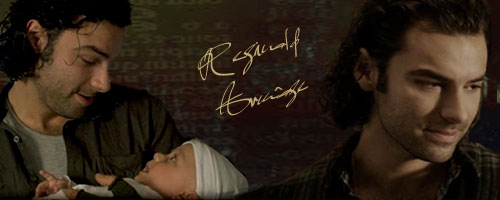 Reginald Collins Armâge

Leviathan Attack






Standing on the bottom step of the entrance to the Blue Whale with one foot on the ground, Trevor lit up a cigarette as he grinned at a few half dressed women walk by him. "Ladies," he smirked, then turned just as a young man around the same age as Trevor came up beside him.

"Yo man, what the hell? We were supposed to meet here a half hour ago!"

"Time is besides the point. The only thing that matters right now is if you have my shit or not?" The guy questioned, as Trevor threw down his cigarette and followed the guy down the alleyway beside the Blue Whale.

"I've got it right here," Trevor said, pulling up his shirt slightly, exposing a pistol in tucked into his pants. "You got my money?"

As the guy hastily pulled out a wad of cash from his pocket, handing it to Trevor, he then quickly took the gun from Trevor, pointing it at him. "If I ever see your white, inbred ass around my part of town again, you won't be able to buy your way out of the shit you will be in," the guy said, then quickly took off running in the opposite direction.

Looking down at the wad of cash, he then yelled as he looked at the guy running in the distance, "man, fuck you man! This isn't even half of my money!" Turning and pounding his fist into the wall, he started walking away, kicking a metal trashcan in the process as a rat scurried out. "Damn asshole messed with the wrong Collins," he muttered, making his way back to Collinwood.

Arriving a while after, he walked through the doors just as his uncle and father were walking through the foyer.

"You look like shit," Simon sneered, stopping as Trevor tried to avoid him and head up the stairs. "Not so fast! Mind telling me where you have been and who you have been doing? You have schoolwork to be doing, that is, if you have even the slightest desire to graduate!"

"Man, fuck you," Trevor yelled back, smacking his fathers hand off of his shoulder. "I have better things to deal with them some stupid books. The whole school knows the only reason I'm passing anyway is because you pay off the school. Do you honestly think I think you'll let me fail? So what, I can dishonor your family name? Get real. And here's your damn money back," Trevor said, glaring at Vladimir as he tossed the dirty wad of cash at him. "Keep the change," he smirked, before jolting off up the stairs, flipping his father off just before slamming the hallway door at the top.

Trevor Lyosen Smith

Cursed By Patofi's Hand






Vladimir glared at Trevor knowing no child should speak to their parents like that. Knowing something had to be done, he had hopes Simon would be the one but saw him cower into the drawing room. "Are you not going to do anything, Simon?! Let him run you over like that?!"

"Trevor must learn that there are consequences especially behaving the way he did. He needs to understand that especially by his father." Catching on that he wasn't listening, Vlad grabbed him, staring at him. "Go on and tell him so. Tell him that his rotten behavior is no place for a Collins and if he continues he . . . he should leave!"

"I would rather spend one life time with you then go on having to face all the ages of this world alone. "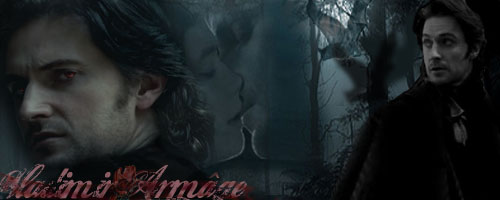 Vladimir Armâge

Possessed By Quentin






"I won't do it brother," Simon yelled back at Vlad, pushing him away as he turned around with tears in his eyes. "I won't turn away the only son I have ever had. I won't abandon him, or condemn him. I know he isn't all the man that he could be, but he is my son, and I vowed since before he was born, to love him, and care for him. He is just troubled, much like I was when I was his age; but I turned around and so will he." Sighing, Simon went over to the foyer, grabbing a cloak, then started to depart into the night. "Don't go and fuel the fire, Vladimir. He doesn't think like Reginald; he will only do what we want him to do, if he thinks no one cares."

~End Scene~

Simon Smith

Leviathan Attack







Similar topics
---
Permissions in this forum:
You
cannot
reply to topics in this forum