As the day soon dwindled into a dark, gloomy, evening, Syerren rose left in wonder if his brother had return if not news of his whereabouts; however, at the point of lowering the lid to his coffin, he suddenly felt an aching but familiar pain in his chest. Losing conscious for a brief moment then regaining his stability, Syerren cursed knowing his time for feeding was upon him.

Ignoring it for the time being as he went to Vladimir's coffin then opening it, he frowned not finding his beloved brother anywhere. Rushing upstairs, finding the house bare, Syerren called out hoping to find someone but didn't. In the midst of looking for a note from someone in the household, he stopped and felt the urge again surround his body knowing now it needed to be dealt with.

Leaving the house, he walked to the woods in hopes to find a lonely night animal to quench his thirst for the time being.

As he searched and listened intently for anything he could find, Syerren was then interrupted by a quarrel going on between a couple, near pathway entrance to Widows' Hill. Hiding behind a bolder, he listened in on their heated conversation.

"Just what's wrong with you Jack? Why can't you just enjoy the small time we have together for our vacation instead of complaining about everything that's changed in this town. Collinsport was a grand, thriving town, filled with business and adventure and now . . ." "Yeah, now I can hardly go anywhere without being questioned or harassed. Then there's Boston asking me to return there for work." Jack protested followed by grumbling as he looked out into the ocean. "I knew this whole trip was a bad idea and such a waste. We would have done better in Europe but no you wanted to go North and visit the Collins, most of which are retired or moved away!" Shaking his head, he glanced at his wife Jane and sneered, "Look I'm going back to the hotel and leaving in the morning; it's up to you if you want to join me or you can find your own way back home!"

Syerren watched as the man left, trudging his way through the woods back leaving his wife behind. Looking back as the woman began to weep, he could help but wander over to her.

"Miss, are you alright?"

Startled by the voice then gasped seeing Syerren's appearance, Jane smiled putting a handkerchief away, "Oh hello, I'm sorry . . . I'm just a mess."

"You're fine, I was out for an evening stroll and saw a small quarrel you and your significant other were having and just wanted to make sure you were alright."

"That's kind of you sir but . . . Jack . . . Jack just doesn't understand, how important this trip. We hardly go anywhere and he just complains about everything if it's not the people, it's the weather." Realising she was going on to a complete stranger, she laughed slightly, "I'm sorry, I do tend to get carried away . . . Mr. . ."
"Armâge, Dylan Armâge;" then gestured toward the hotel, "the owner of the hotel's uncle."
"I see. You know, you have quite the lovely voice so . . . European."

Syerren looked away "I tend to get that often."

Feeling then Jane touch him on the hand, he had a sudden urge returned to him and now choosing a victim.
"You're quite lovely Miss."

"Jane, Jane Farron and you as well, Dylan."

"I see, you're quite the lovely woman, I don't see why your husband could brush you away."
"It doesn't matter," soon cradling on Syerren's arm and drifting to sleep as he with his sharp canine fangs extracted prepared to attack.


Lauryn having wandered out towards the Old House to speak to Cecillia or Amy about the matter in regards to Reginald's Father's disappearance while hoping for news, she quickened her pace while hating the idea of being alone in the woods. Soon though she stopped hearing what sounded like a scream, drawing her to another pathway to Widows' Hill.

Taking it the pathway opened up allowing moonlight to shine though and thus showing Syerren biting into the neck of his victim.

Gasping in horror as she hid behind a tree, Lauryn could feel her heart racing while trying to make sense of what she just witnessed. Relieved he had not seen her; she quickly moved from her position and ran back to the hotel.

"My Brother is my friend, my companion, what fun we have, what times we share with childhood
memories and grown-up dreams, Brothers from the beginning, Brothers till the end."

Syerren Armâge

Possessed By Quentin






Reginald finding Lauryn in the drawing room after tending to a guest's issue of the plumbing, "You know I wish this whole night could just end. It was one issue after another and the thought of my Dad still missing is still baffling. Shrugging it off, seeing she was still tense, Reg kiss her head and rub against her but found she was reacting little. Catching soon on Lauryn being distant, Reg pulled back, glaring, "What's wrong dear? Don't let what was said tonight get to you."
"Life feels complete now; although we continue to live our normal lives, in times, we aren't
that normal. I love it!"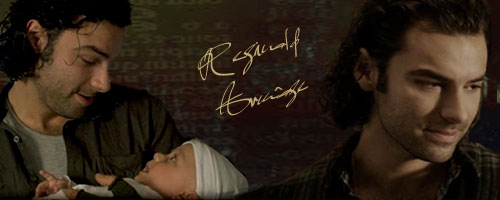 Reginald Collins Armâge

Leviathan Attack






"No, it's nothing from earlier today that has upset me," Lauryn sighed, looking at Reginald as she grasped on to his arms at the elbow. "If I told you that I saw something completely unbelievable, would you believe me, even just for now?" She questioned, seeing that she was greatly confusing him. "I had left earlier to go to the Old House; I didn't want to tell you before hand just incase the news I got there wasn't something that you would want to hear. Well, as it turns out, I never even made it to the Old House," she said, still with a look of worry on her face. "Babe, I don't know what the fuck I saw, and I don't expect for you to believe me when I say it, but I swear, hand on The Bible, that I saw your Uncle biting into the neck of one of our hotel guests!"

As Reginald immediately burst out into laughter, Lauryn let go of his arms, shoving him away. "I'm not kidding Reginald! You can laugh it up all you want to, but you have a pretty fucked up family and I know what I saw." Crossing her arms as he continued to find the entire thing humorous, Lauryn looked away, shaking her head. "If you don't believe me, why don't you go ask him about it. Matter of fact, why don't I go ask him about it and you can just stand there like a fool!"

Lauryn Osbourne Armâge

Leviathan Attack






"I'm sorry dear; really it just seems like an odd thing to claim." Getting a hold of his laughter, "What, do you mean to say he's a creepy vampire or something? Are you certain he just hasn't found a little sweetheart and you've ran into their date?"

Watching Lauryn not stand another moment of his mockery, Reg glared, raising his hands and followed her, "Come on Lauryn, are you seriously going to do this?" seeing she wasn't stopping for any of this, he followed her out. "I mean really, Syerren? I . . . I know things have been crazy lately with the disappearance of my father but I don't know the whole things sounds preposterous!" As Lauryn continued down the path way, he glared and ran to her stopping her pace. "Listen to me dear. I know your anxious and stuff but really what would you do next if you do find out he's actually doing this? Do you think bluntly asking him will get my uncle to confess?"



"Life feels complete now; although we continue to live our normal lives, in times, we aren't
that normal. I love it!"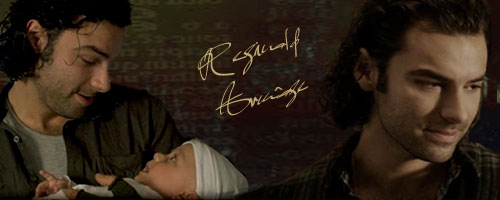 Reginald Collins Armâge

Leviathan Attack






"Okay, fine. We'll do it your way, or at least partly your way, since you think my way will fail." Lauryn said, glaring at Reginald, then jamming her hand in his front pocket, pulling out his old pocket knife belonging to to his father. "What do vampires like? Blood, apparently, right? When we get there, cut me!" She exclaimed, swinging open the blade.

"No way! I'm not cutting you," Reginald replied back, trying to grab the knife back from her.

"Fine, then I'll cut myself!" Lauryn said, quickly moving around Reginald as she took off in a fast sprint the rest of the way to the Old House, hearing Reginald the entire way yelling for her to stop as he ran behind her. Not stopping until she reached the front doors, Lauryn knocked sporadically on the door, then slid the knife down into the palm of her hand and pulling it towards her, hardly wincing from pain as she was desperate to prove herself right. Just as the door swung open, she slid the knife down into her back pocket as Syerren stood on the other side.

"Oh Dylan, please help me. We were on our way to come and speak with all of you about your brother's disappearance, when I fell and cut my hand pretty badly." She lied, holding out her hand towards him as specks of blood dripped down in front of Syerren. "Reginald is so skiddish around blood sometimes, so won't you please help me?"

Lauryn Osbourne Armâge

Leviathan Attack






Having only returned to the Old House after satisfying his craving then cleaning himself up, he was prepared to go out and find anyone if any news had come with regards to his brother, when Lauryn then soon Reginald in the distance appeared. Finding something strange about Lauryn and her behavior, he stared at the blood for a brief second then let her in to wash up. "The washroom is just down the hallway." Seeing then Reginald come up to the house, he smiled at his nephew, "Everything alright?"

"What has she told you?" Seeing confusion on his face, Reg scoffed while catching his breath, "Apparently she's had this crazed idea that you were some vampire."

Syerren stood frozen, narrowing his eyes, "I beg your pardon a . . . what?"

Reg moved in waiting on Lauryn to come out of the bathroom, "A vampire something out seeing you attacking a lady guest or something? I don't know. I told her she was being ridiculous and such things don't exist."
Nodding slowly while worried that she was a witness to his acts, Syerren shook it off smiling and placing a hand on his shoulder, "I assure you it wasn't me. I was here most of the evening. I was only about to go out and help search more for your father."

"So he's still missing?"

"As far as I know, unfortunately."

"My Brother is my friend, my companion, what fun we have, what times we share with childhood
memories and grown-up dreams, Brothers from the beginning, Brothers till the end."

Syerren Armâge

Possessed By Quentin






After finishing washing off and patching up her hand to the best of her ability, all the while still upset that she still failed at convincing Reginald about Syerren, Lauryn made her way back out into the drawing room, joining up with Reginald and Syerren. Glaring at Syerren as she walked past him, she sat down on the arm of the chair Reginald was sitting in.

"Guess I was right?" Reginald muttered to her, smirking slightly as he picked up her injured hand, running his fingers over the bandage.

"Not funny," Lauryn sneered back, rolling her eyes as she pulled her hand away from him, standing up from the chair.

"So, Dylan. I'm sure that you and Reginald have already discussed how I'm just a stupid idiot who mistakenly saw a man who looked exactly like you in the woods and who really, seriously put his long as hell canines into my hotel guest! I'm not dumb and I'm not blind and I'm tired of this stressful secretive family dynamics that you guys have going on!" She concluded, covering her eyes as she leaned forward and knelled on the floor, crying. "Why won't you just tell the truth?" She demanded, sitting back on her feet as she looked up at Syerren, as a small golden cross which she wore around her neck flopped out from under her shirt collar. Watching puzzled as Syerren soon looked away as if blinded by something, Lauryn looked back at Reginald, puzzled, as she stood. "What is this? what are you doing?" She questioned, trying to step forward and place a hand on Syerren's arm but having him pull away in seeming discomfort.

Lauryn Osbourne Armâge

Leviathan Attack






"It's nothing! Syerren commented, continuing to pull back from the woman, "I just . . . excuse me," then ran out of the room.
"What to suppose that was all about?" Lauryn questioned.

"I don't know but you probably hurt his feelings. Really dear, must you be such a nosey individual?" Reginald glared, "My uncle is a private but innocent man and I can't see him doing anything you claim." Going to the fireplace he sighed, "It probably was just two lovers making out anyway Lauryn; meanwhile, he and my mother are going through stress trying to find my father."

Lauryn glared still finding something strange going on but shook her head, staring at the entrance to the hall. "I was just so sure it was him and . . ." Lauryn paused staring down at herself. "Of course! Vampires are afraid of the sign of God and well churches in general! That's why—"

At that instant there was a knock on the door. Closest to it, while wondering if it was one of the family members having found his father, Reginald walked to the door and saw it to be Robert Drakúla. "Oh, hello Sir; what brings you here?"

The man smiled tipping his hat. "Evening, Mr. Armâge," he stated, "I was told you would be here and well also heard around that your father was missing. I wondered if I might be of service."
Reginald stared at him then shrugged, "Well most of my family are out looking for him now. I mean you're welcome to search if you care to. I'm sure we can use all the help we can get."

Seeing the man nod, he then noticed behind Robert his family begin making their way up to porch, Reginald moved past them. "Have you found him?" as Simon, Ange, Amy and Cecillia approached.

"I fear none of us could find anything." Ange commented seeing such disappointment in the boy's eyes. "However, I don't know if this might help in anyway but it was given to me by a passer-by." passing him a small card

Turning away looking back at the card, Reginald questioned, "Well looks to be nothing but a business card. Costache INC." I wonder what that could mean."

"My Brother is my friend, my companion, what fun we have, what times we share with childhood
memories and grown-up dreams, Brothers from the beginning, Brothers till the end."

Syerren Armâge

Possessed By Quentin






Gesturing for Reginald to let him see the card, Robert took it from him, looking at it. "This symbol. This symbol here of this bird; why, that's my father's insignia!" He exclaimed, having seen the symbol many times as a boy, flashing it at Syerren who recognized it as well. "And this name, Costache . . . it just sounds so familiar. You know, I almost would have to say that it was someone who used to work for my father; back when I was young. I know he had quite a many men on his staff, but was very fond of last names, and I vaguely remember a Costache. I feel like he may have been one of father's favorites." Handing the card back to Reginald, Robert thought for a moment. "Well, we haven't much time, but I feel like I may just know a few places that we haven't checked yet that your father could be," he said, stepping inside with Syerren, pulling him aside. "Now, I feel like your brother may be at this old, dank hangout that our father used to frequent back in the day. He would frequently take men whom he wished to no longer see there as well and . . . well, do away with them. The only problem is, is it's in London, and it is already going on two in the morning there, so we really must hurry. Also, we might want to bring your mate over there, as otherwise I feel like we would be walking straight into a trap," he added, gesturing towards Simon who was already hitting the bottle.

Nodding, Syerren approached Simon, taking the bottle of bandy away from him just as he was about to put it up to his lips. "There's no time to be drunk and useless tonight, Simon," Syerren said.

"I do beg your damn pardon!" Simon erupted, crossing his arms. "Useless? Useless! For fucks sake man! I have been out for the past eight hours looking for your brother and you are calling me useless!"

"I'm sorry, wrong words," Syerren pleaded, putting his hand on Simon's shoulder, trying to keep him calm. "I thank you for everything you have done Simon, you know that it means the world to me and everyone. I just meant that I need you right now more than ever. Robert has determined that he may know where Vladimir might be, and we need for you to come along just incase there are traps that we can't maneuver through. And, I'm sure we will be back in plenty of time for you to still pass out drunk if you must," he added, smirking as he glanced at the full bottle of brandy. "Will you please just do this one last thing tonight, for Vladimir's sake."

Sighing, shaking his head, Simon capped the bottle of brandy, nearly waving goodbye to it as he obliged by Syerren's wishes. "When we do find Vladimir, he had better of really been kidnapped all this time or I'm likely to strangle him myself. I just want to get back to the basics. Booze, Bonanza, bed."

After reassuring everyone that they would be back soon and hopefully this time with Vladimir, Robert, Syerren, and Vladimir, made their way to London arriving in a dark, empty alleyway. "Oh the memories of these pissy, dank alleyways; how much I do not miss the!" Simon called out, walking slowly behind Syerren and Robert, feeling the overwhelming sense of needing to sleep. "How far is this place that you are taking us to? Why didn't you just bring us directly there?" Simon asked, sighing.

"I didn't want to risk us getting caught before we ever got started," Robert replied, leading the two to a deserted, run down part of the city. "We're here to rescue Vladimir and get the hell out of here before sun rise, not get caught here where no one else will think to look."

Syerren, remaining quite and more focused on the task at hand, eagerly walked beside of Robert, getting a sense inside of him that they were on the right track at last. Feeling as though he could hear his brother's heartbeat from being so close, Syerren was a little set back when Robert finally stopped just outside of a very old, dilapidated grave yard.

"You do realize where we are right now?" Syerren questioned, glaring at him. "This is the place where father used to hang out and kill people? This is the place you figured Vladimir was? A cemetery?!" He questioned, in disbelief.

"It's honestly the last place anyone would think to look, but it provides the best hiding places out of anywhere else I could imagine, Robert said. "In fact, the place in particular I was thinking of, is this catacomb which is accessed through pulling a particular lever in a tomb. Hopefully, no one will know ahead of time that we are coming, and we can sneak in before getting caught. My biggest fear, however, is that whatever sorcery or whatnot that is keeping Vladimir in, might likewise, keep you and I out," Robert said to Syerren, then glancing at Simon. "That's where you come in to play. We will need you to go in first and scope it out. See if there is any obvious traps, and see if there is any sign of Vladimir."

Agreeing to the idea, all the while hoping that he wasn't walking into a trap that would also imprison himself, Simon followed behind Robert until they reached the tomb which was the opening of the catacomb.

"Now, just go on inside and scope it out. If everything looks okay, then come out and let us know and we'll go back in behind of you."

Nodding his head, agreeing, Simon approached the tomb, pulling the secret lever, as a set of stairs opened up in the floor between two coffins inside. Taking one last look at Syerren and Robert for descending, Simon headed then down the steps, unsure of what awaited him on the other side. Coughing due to all the dust and the rotting smell of the place, Simon waved his hand in front of his face, wishing right then at that exact moment that he was drunk, so at least he wouldn't realize just how terrible of a place that it really was. Seeing nor hearing any obvious signs of life, Simon slowly walked down the narrow pathway of the catacomb, wishing that he had a flashlight to better illuminate the situation. It was then that up ahead he noticed the very faint flickering of a light. Walking quickly, yet cautiously towards it, he then stopped, seeing an old, rugged man reclined back in a padded chair, sleeping. Ensuring that he made little noise, Simon made his way passed him, and continued on to the room with the light. Opening the door all the way and looking inside the room, Simon nearly burst into screams of joy to find Vladimir chained up against a dirty brick wall, gagged and battered looking.

"Vlad!" Simon called out, as Vladimir opened his eyes and attempted to say something to him. Simon, disregarding his apparent troubled calls for help and ran towards him, only then being hoisted up by his ankles as a rope had slipped around his feet. "Well fuck!" he muttered, attempting to change his direction that he was hanging to get a better view on Vlad. "You look like shit, mate!" He smirked, trying then his best to pull himself up and try to cut his ankles out of the rope, but being unsuccessful. "Some rescue mission this turned out to be," Simon then muttered, hoping that Syerren and Robert would come in looking for him at any moment.

Robert Lucian Drakúla

Condemned For Witchcraft






Remaining outside with Robert for a few minutes while Simon had advanced down inside of the catacomb, Syerren felt on edge, hardly able to contain his excitement and anticipation of finding his brother. "He should of been back out by now if the coast was clear, shouldn't he have been?" Syerren then questioned, turning towards Robert. "We should probably go on inside there and look for ourselves. If Simon is in danger, we aren't doing any good by standing out here, after all." He continued, seeing Robert agreeing.

"Let me just leave something here, just in case," he then said, removing his coat and hat, placing them behind a rock. "Should anything go wrong, my wife should be able to channel in on our location here I hope. I just hope that she wouldn't be too late," he added, sighing, feeling uneasy about this situation. "Okay, well, after you," he said, gesturing for Syerren to first descend into the darkness.

Deep inside the underground tunnels, Robert walked quietly behind Syerren, as the two advanced on the lighted room at the end of the tunnel, just as Simon did, passing then by the sleeping man, who had yet to stir awake, despite the obvious signs of distress from the next room over. As the two entered into the lit room, Simon hanging upside down by a rope in the center of the room, was the first thing that came into view, followed by Vladimir, chained to a wall.

Syerren, quickly spotting his brother, ran past Simon and over to Vladimir, pulling the gag out of his mouth.

"Sure, just ignore the man hanging upside down," Simon called out, before falling to the floor with a thud, nearly landing on his head, as Robert had cut the rope. "For fuck sake! A warning would have been nice!" He sneered towards the man, pulling himself up off the floor and massaging his aching shoulders and neck. Going over then beside of Syerren who was busy working on getting Vlad out of the chains, Simon looked down at Vladimir, feeling pity on him and all of his wounds.

"You look like shit," he said.

"I heard you the first time, you bastard," Vladimir sneered, "Just stop standing around and get me out of here!"

"Yes, your majesty," Simon smirked, yanking on the leg chains, which then brought down the great majestic cross, as Vlad, Syerren, and Robert all shunned away. "Woopse, my bad," Simon laughed, pulling the chains apart just as Syerren finished with Vlad's hands. Standing then, helping Vladimir to his feet as Syerren embraced his brother, happy that he was okay, Simon was first to turn around, staring face to face with the grungy man that used to be sleeping.

"Not today," Simon muttered, shaking his head as he quickly swung his arm up from behind his waist, driving a small dagger he had in his pocket deep into the mans skull. "Well, what an ending. Guess I should have tied him up and let you torture him," he then said, as Vladimir gave him a glare. "Who the fuck was he, anyway?"

"Stanley Costache," Robert remarked, kneeling beside the deceased man. "He used to do the gathering for our father back in the day. He would bring the men here, tie them up, and wait for The Lord to come and do his thing. Poor fool had an IQ of less than 70 and probably didn't even really know what he was doing."

"Then how did he end up with Vladimir all the way over here?" Syerren questioned, not understanding.

Vladimir, still shaken from everything, shook his head. "All I know, is that early in the evening on the night I was taken, a tall, cloaked individual came to my coffin, taking me before I was awake and alert enough to realize what was happening and fight back. The next thing I knew, I was here and that man, who wasn't the same man that took me, was standing over me, watching my every move. I never saw the other man again, and honestly can't tell you who he was."

"Well, in any case, lets get you back home and out of here. Everyone has been worried sick about you," Syerren said.

"Yeah, well I just know that I could be drunk some where right now, but I cared enough to come and save your ass, yet again," Simon smirked, as Vladimir smacked him on the back of the head. "I'm kidding!" Simon smirked, as the four departed the decrepit torture dungeon, hoping that whatever madness that had occurred there, could remain there from now on.


Simon Smith

Leviathan Attack







Similar topics
---
Permissions in this forum:
You
cannot
reply to topics in this forum