It had been a group decision, mainly in efforts to further grow guest satisfaction and publicize the hotel to attract new guests, especially so close to the holiday season. The weather outside in the New England town was perfect for the event, being no wind in the forecast, but instead a nice, clear night. Arriving back from the store with two bags of marshmallows, boxes of graham crackers, and a whole case of Hershey's chocolate bars, Lauryn felt that she and Reginald were all set to host a fabulous bonfire event that evening. Stepping out into the back yard of the hotel, she observed as Reginald and Simon were busy dragging large pieces of tree and limbs and brush into a tall pile. Laughing slightly by the site of Reginald struggling to keep up at times, she soon departed her post on the stoop and walked over to him, catching him from behind by surprise.

Lauryn Osbourne Armâge

Leviathan Attack






Nearly again dropping his end of the log that he was carrying, he looked behind seeing Lauryn then straightened up not wanting to show he was struggling. "Got all the supplies dear?" he questioned stopping to catch his breath.
As she nodded the two looked in the distance the pile that had begun to take form. "This was such a good idea. I can't wait to get it going and see a blaze!" Being then gestured from Simon about the log he was carrying, Reg let out a sigh then lifted it and began dragging it again.

At last making it to the pile, Reginald smiled at his achievement towards Lauryn. "Not half bad," he turned seeing Simon on the other end. "You reckon this will be enough Simon?"

"Life feels complete now; although we continue to live our normal lives, in times, we aren't
that normal. I love it!"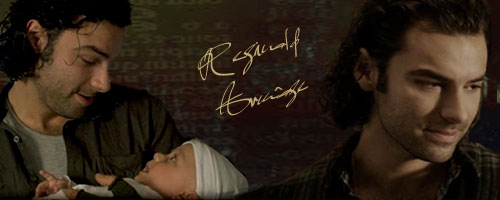 Reginald Collins Armâge

Leviathan Attack






"Well, for the sake of not having to see your puny butt drag another tree over here, I say it'll have to be enough!" Simon yelled back, bursting into laughter as he pulled off his dirty white shirt, wiping his sweaty face with it before slinging it over his shoulder. "You really know how to work an old man hard," he continued, walking over to the two as the cool November air brushed across his hot chest. "I mean, do I at least get lunch or something out of all of this? Didn't know working a man like a slave was legal anymore," he joked, as Reginald shoved him in the shoulder as he walked past.

"I'm sure there's some left overs in the fridge you can find and eat," Reginald yelled back at him as he walked with an arm around Lauryn's shoulder back towards the house.

"Leftovers?! Damn, for all this hard labor, I wouldn't settle for anything less than a four course meal!" Simon replied, jogging to catch up with the two. "Oh yeah, also, your father said to tell you that he is extremely sorry that he or your uncle couldn't be here today to help you but that they would certainly be here tonight for the party."

Simon Smith

Leviathan Attack






"Well that's good to know. I'm not surprised they wanted to miss all this hard work, I would too if I could," Reginald laughed. "Where exactly do they work again? I know it was something to do with shipping but . . ." as Simon explained the situation, Reginald nodded while still concealed from the truth. "I suppose we'd better find some lunch then. I would hate for some of us," gesturing toward Simon with a grin, "to go hungry."

Evening soon fell over Collinwood as the bonfire quickly blazed the arched logs and planks of wood. Ripping open a bag of marshmallows and sticking them on a stick letting it engulf in flames, Reginald blew it out then sat down with Lauryn finishing her S'more. Kissing her on the head, he ate up his treat seeing Simon come with a whole stick full of marshmallows. "Do you think you have enough?" he laughed.

"Life feels complete now; although we continue to live our normal lives, in times, we aren't
that normal. I love it!"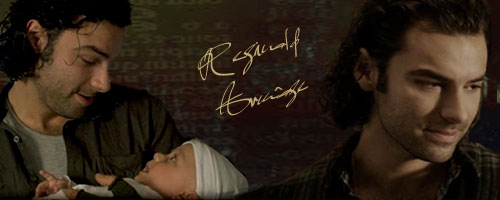 Reginald Collins Armâge

Leviathan Attack






"Well, I mean there was actually room on here for a few more but I figured I should leave some for the actual paying guests!" Simon smirked, sitting down on the ground beside of Reginald as he lit the marshmallows on fire and then blew them out. "Care for sugar on a dirty stick?" He then questioned towards Reginald, having the stick swatted out of his hand almost as he pulled the four marshmallows off and shoved them into his mouth. Looking around the fire as many guests stood about with their families, laughing and having a good time, he then spotted Cecillia standing and talking with Amy, as well as Vladimir and Syerren off to the side, more or less avoiding the situation while still being present. Getting then one of his infamous bad ideas, Simon shoved another marshmallow on a stick as he lit it on fire and extinguished it. Running over towards Vladimir, he then yelled "Hey Vlad!" before colliding the slimy, sticky marshmallow with Vladimir's face. "Want some chocolate with that?" he then smirked, stopping and watching his reaction as others started laughing as well.

Simon Smith

Leviathan Attack






Having just arrived to the party after rising for the evening, Vladimir, Syerren and Amy went and joined the group first finding Cecillia and catching up. Unbeknownst to Simon's irrational behavior, Vladimir was in the midst of the sentence when he consumed a marshmallow making him gag spitting the substance back up. Glaring at his mate as laughter erupted, "Hay, just what is your game?!" He exclaimed, "Here we are trying to have a nice time and you have to go and do something idiotic like that?" pushing him a little harder than anticipated making Simon fall back onto the ground near the bonfire only to be grabbed by his wife and brother to further make a scene.

Reginald, having just taken notice of a quarrel between Simon and his father, stood only then to see Simon fall to the ground. Walking over to greet his family and find what was going on, he turned and saw Simon move and start to get up. Deciding to help him first, Reg questioned,"Simon are you alright?"

"I would rather spend one life time with you then go on having to face all the ages of this world alone. "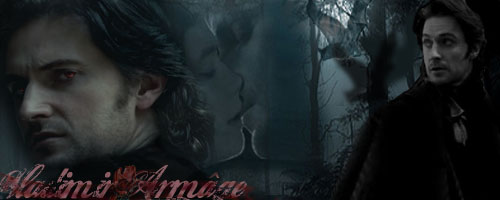 Vladimir Armâge

Possessed By Quentin






Standing up from the unexpected fall backwards, Simon was, at first, expecting to just laugh off the matter, but then felt a sudden uncomfortable burning sensation on his right hand. Looking down at his hand, noticing that it almost looked like it was smoking, or perhaps that was his eyes, he then screamed in agony as his hand burst into a blaze of deep orange flames that crawled up his arm towards his shoulder.

Caught up in the commotion, unsure of what was even happening until it all occurred, Cecillia screamed in fear of it all as she stood frozen, watching her husband begin to engulf into flames and him unable to shake it off. Wishing to look away, unable to bear watching what was inevitably going to happen, Cecillia held it together as it appeared that soon Vladimir and Syerren had stepped up to help their friend.

Simon Smith

Leviathan Attack






Looking back to the commotion, seeing Simon was in fact in trouble, while people gazed in panic and Reginald bolted for a fire extinguisher, Vladimir gasped in horror, and rapidly raced to his side followed by his brother.  While not prepared to lose their friend, Syerren took his cloak beating Simon's arm then body with it while Vlad simultaneously made the flames extinguish themselves. Once it was revealed and the flames were out, Simon leant on the brothers as Reginald came rushing back with the fire extinguisher.

"It's okay Son. We managed to put it out. He'll be okay." Vladimir sighed deeply then glanced at Simon's arm still charred then to Cecillia who came over, still in a shocked state.

Nodding while relieved Simon is okay, he spoke and turned, "I'll go call for an ambulance then." and ran off to Collinwood to do so.

"Reginald." They all called back to him, but found he didn't respond, the group quickly moved from the party and headed back to the Old House with Simon.

Once returned, the brothers sat and laid Simon down who now is passed out, in his bed upstairs. Examining him shaking his head, Vladimir stood, looking towards the group.

"Vlad wouldn't his arm heal on its own?" Amy questioned still puzzled but amazed by how fire can affect a person like Simon so quickly.

"One would think that, unfortunately he would require help and time for this one." Vladimir then looked to Cecillia and knowing she must be going through so much anxiety for what occurred. Lowering to her, he smiled, "Don't you worry, "Removing her glasses, cleaning them and passing them back, "I'll get that old man of yours back," then looked to Amy as well, "I just need Syerren and I to have full concentration so if you both could prevent anyone from entering, we can heal Simon quicker and more affectively."

Seeing they agreed leaving the room with one more glance at Simon, Vladimir sighed deeply then had Syerren sit on the other side of the bed. "Are you ready?" grabbing Syerren's hand then placing their free one over Simon, using their healing power to do the impossible.
"I would rather spend one life time with you then go on having to face all the ages of this world alone. "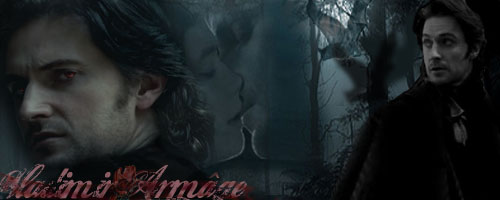 Vladimir Armâge

Possessed By Quentin






Waking up from his deep painless slumber to find Vladimir hoovering over top of him with his hands pressing down firmly on him, Simon quickly sat up, grabbing Vladimir by the shirt collar in the process. "You're nothing but an unfun old fart most of the time, you know that?" Simon spoke, pinning Vladimir against a dresser for a moment as he looked him in the eyes. "You lack a certain sense of humor. You don't know how to take a joke. Some might even call you a party pooper." Quickly then embracing him for a moment, Simon stepped back with a smile as he put a hand on Vlad's shoulder. "But you are the best mate a fella could ever ask for, and a damn fine makeshift Houdini," Simon smiled, examining his hand and arm. "State of the art work here. Cant even tell I was well done barbecue there for a while."

Turning then to Syerren, patting him on the shoulder as well, Simon sat back down on the bed, reclining. You shall tell my wife that she has a brand new husband with whom she may come take a test drive. Hearing Syerren reply that he couldn't possibly say that, Simon looked at him, laughing. "Just let her and everyone else know I'm alive and well. Pass on that it was a party trick of some kind if you have to. Whatever it takes all so I'm not the miraculous man who lived."

Simon Smith

Leviathan Attack






Still recovering from the side effects of healing Simon, Vladimir nodded to Syerren to proceed with telling everyone then looked back to Simon, "As for you sir, you were lucky my brother and I were there for you and got your back."

Turning then around as the door swung open, revealing Cecillia running into Simon's arms, Vlad looked back and went to Syerren and Amy. "I think he'll be just fine."

As a door was sounded downstairs, Vladimir glared then approached the door, seeing it to be Reginald and Lauryn. "Reginald . . . what brings you here?"

"Father is Simon here? Is he okay?"

"Of course, Son and let the remainder of the guests know that it was just a parlour trick that started to go wrong."

"A trick? He was on fire Dad and had third degree burns!"

"Yes well again all an illusion so send the paramedics or whomever you might have called home and I'll have Simon come by the hotel tomorrow and you all will have one big laugh."

While a little concerned about what Vladimir told him, Reginald nodded slightly then glanced at Lauryn as she gave him a small wrapped box, "Oh by the way, this was dropped by the hotel earlier. It just said To the Armâge family. I figured it was for Lauryn and me but we looked at it further at the note and saw it was for Mother. Maybe it's a welcome home present of some kind?"

Being passed the gift, Vladimir stared at it for a moment knowing no one could have known they were arriving. Wondering if it was from Ange or perhaps Amy's father, he smiled looking back at them. "Don't worry I'll be sure to pass it to her. Go on and get back to your party. " Seeing he nodded wrapping an arm around Lauryn, he looked down at the box then shrugged putting it down then returning upstairs.



"I would rather spend one life time with you then go on having to face all the ages of this world alone. "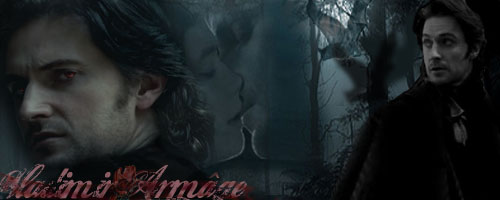 Vladimir Armâge

Possessed By Quentin







Similar topics
---
Permissions in this forum:
You
cannot
reply to topics in this forum