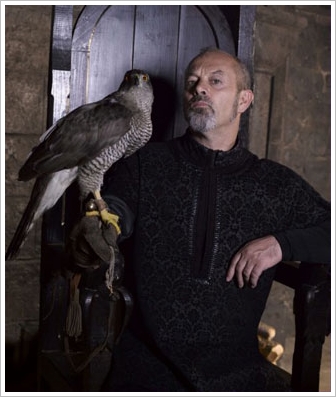 -THE CREATOR-
(Amy du Prés Collins)
-THE FACTS-
Full Name: Lord Vladimir Vohn Drakúla
Nickname: my lord
Custom Title: Servant of Darkness
Age: 284
Gender: Male
Social Status: Powerful Dark Lord Vampire
Occupation: Serving the devil himself and ruling a dark lord realm
Relationship Status: It's complicated…
-THE IMAGE-
Appearance: is middle height, short stocky, individual. He appears to most as a villainous figure with a lust for power. His sour grey eyes and features present Vladimir as a sort of    leader knowing his objectives in life. He is very active and vicious in times and craves any form of torture.
Clothing Style: Dark like fabrics commonly signifying his nobility and position in Romania. He tends to blend well when encountering others in certain eras.
Height: 5' 6" 1/2
-THE PAST-
Birthplace: In the Suburbs of Russia
Date of Birth- 2nd of June 1725
Date of Death- 2nd of June 1745
Family: Vladimir had a father named Vladimir who before him was a servent to the Dark Arts as noble lord. His mother Yvette Hull, a gypsy was taken away from him and his family when he was young then killed after theft. Vladimir was an only child brought up by his father being taught every bad deed he could through the magic of the Dark Arts but soon was killed after being exposed to mortals for his acts. As a result he took the realm of the family quickly fleeing to Romiana as a new lord wanting nothing but power.
Having never married, Vladimir however soon did find love with a woman, Anora Garnier when he was in France. She was medium height, thin, had long black curly hair and eyes that were crystal blue. Vladimir made every attempt to win her heart showing the pure darkness in his ways. She however only looked to him through his money and a happy future family. Realising Vladimir needed heir, he agreed by her wishes and led her into pregnant in having two sons. The first came and was named Vladimir for the family's tradition however upon giving birth the second wasn't fully developed and led to an illness for the mother.
In months time, Anora cared deeply for their son, while Vladimir had future plans for him and paid little attention to either of them. Soon Anora was in labor with the second son named Syerren.  Unfortunately, Syerren's birth resulted in losing Anora life however left the baby healthy.
History: Vladimir simple life consisted of learning everything from the forces of the dark arts from his father. In his youth he was taught high education until turning to a respectable age at which, Vladimir learned all he could of the dark arts. He turned immortal at age 20 but his allowed his appearance to change in order to avoid the mistakes his own father made. He throughout his life, had ideas when ruling that he hoped to teach his sons Vladimir and Syerren to follow in his place. Later in his life Vladimir was destroyed by his own son Vladimir in the 20th century when he arrived to a town of Collinsport.
-THE PERSON-
Personality: Vladimir is an aggressive, rage tempered yet humorous in his own ways in getting what he wants. He finds time for to better himself as a lord grasping all knowledge and power of the dark arts possible while serving under a demon and ordering his sons with petty tasks.
Likes: torture and to see his ways mostly. Serving and practising the dark arts.
Dislikes: Being dishonoured to, especially by his sons, and unfulfillment in his desires and wishes.
Overall Flaws: abandonment
Ideal Weapon: the power of darkness
~
RPG Sample: A strong wind blew in the Gates of Collinsport as Lord Vladimir made his entrance. He grinned at the site of the Great House in the distance.
Advancing toward it he was quite surprised by its appearance. Vladimir knew his sons were not far. Getting a sense of the area around him, Vladimir did feel strong supernatural occurrences that took place. Much of which he was enthusiastic about however loathed the presence of it all.
He took his time wandering the area coming up to the Old House. Looking up at the massive columns he had the feeling he would find Vladimir and Syerren here but knew that making his presence known to them would be risky. Vladimir continued down the woods coming to an abandoned house on the distant hill over looking the ocean. Grinning, he thought this is where he should stay.
"I Bring To the World A Sort of Darkness, Imagine the Power it Brings in Return."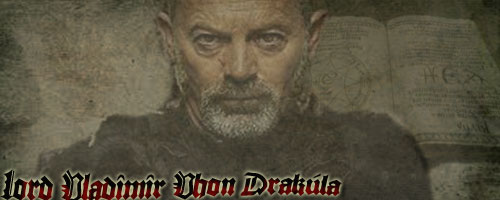 Lord Vladimir Drakúla

Condemned For Witchcraft







Similar topics
---
Permissions in this forum:
You
cannot
reply to topics in this forum