The following morning, Ange had finished giving Reginald breakfast, she thought only of Syerren, wishing he could comprehend as to her and everyone's concern for him.  Glancing out the window and the pretty morning, she looked to Reginald picking him up as he smiled. "Let's go for a walk around the park. I bet you would like nothing more than to get out of this mausoleum."
 
Soon getting Reg ready while passing the guest room that Syerren was gone for the day, Ange shook off her thoughts wondering if he was right. Putting her mind back on the baby, she got him dressed then the two ventured out towards the nearby park.
 

Pushing Reginald while hearing birds singing, Ange found a park bench then sat down and took him out of the pram to look around. Seeing a squirrel pass by then birds, she took out bread crumbs and tossed them out to the animals. Turning her head, quickly Ange double glanced as a charming man tall man came in her direction. Ignoring him at first she then hearing Reginald get fussy she looked for a toy only to have the bag release from her grip and fall to ground.
"Some things you see with your eyes; others, you see with your heart."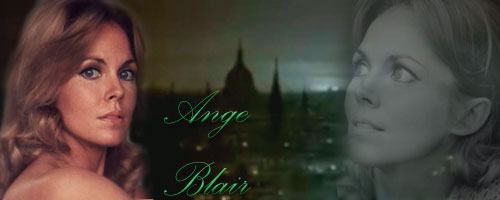 Ange Blair

Cursed By Patofi's Hand






Taking a walk around the cool, breezy park, Rick Stanford, new to the area, was preoccupying himself with taking in the new scenery . . . and looking through a newspaper for a new job. Looking up from the paper for a bit, he folded it under his arm as he observed a young woman up ahead with a small child. Seeing no male figure around, and given the thought that she also seemed to give a certain look back at him, Rick thought 'what the hell', and headed over towards her. Not arriving a second too soon as the ladies bag fell all over the sidewalk, Rick hurried up a bit and knelt down on the sidewalk to help her.

"Here, let me give you a hand," Rick said, quickly grabbing some of the objects and putting them in the bag before she could object, Rick then stood, a smile on his face and a twinkle in his eye. "The name's Rick," nice to meet you," he grinned, sticking out his hand. "Cute kid," he then smirked, realizing immediately it was a silly remark to say.

Rick Stanford

Arrived By Train






Tensing slightly by the man's appearance, Ange smiled by his gesture of helping. Accepting his hand, Ange smiled glancing down at Reginald then spoke, "I am Ange Blair and I thank you for your help. Reginald has been rather cranky today and figured he would enjoy the park or . . ." gathering up the remainder of the toys. "perhaps he misses his family." Shrugging, Ange then looked around then back at the man smiling at his charm. "I . . . I haven't seen you around before are you new to the area?"
"Some things you see with your eyes; others, you see with your heart."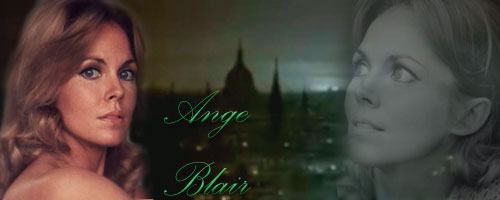 Ange Blair

Cursed By Patofi's Hand






"You could say that," Rick said, pushing his hair back. "So, are you just babysitting then?" He questioned, hearing that the kid wasn't hers. "Perhaps if you have the chance, you would want to join me for lunch? It would be my treat of course . . . unless you have other plans with other people." Hearing a moment of silence, figuring he had now made a big mistake in asking, Rick was about to say his goodbyes and turn away, but stopped, hearing her speak.


Rick Stanford

Arrived By Train






Smirking by Rick's forwardness, Ange nodded to babysitting, then stared at him by wanting to take her out. Looking at the baby she spoke, "Well kind sir, since you did help me, I'm sure I can spare the time to go out with you if you don't mind the company of little one, I'm caring for him for few days as his parents are away on holiday."


Gathering up what she had brought with her, Ange went to the man looking up at him, "Well do you know of a place where we . . . could get better acquainted and I suppose is child friendly?"
"Some things you see with your eyes; others, you see with your heart."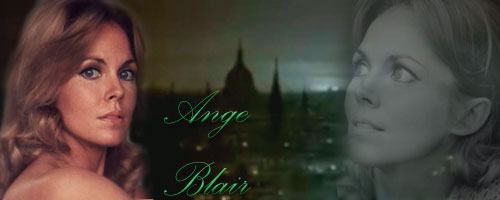 Ange Blair

Cursed By Patofi's Hand






"Well, I'm not so sure actually. I've only just moved into this town last week, and I'm not so sure that the places I've gone so far are necessarily places you would think of going," he smiled. "I'm sure that where-ever you suggest would be just fine . . . I am willing to eat just about anything." Watching Ange continue to have problems getting Reginald to stop fussing, Rick stepped closer; "may I?" he questioned, then picking Reg up out of the stroller, tossing him up into the air, then catching him. Grinning as the boys tears soon turned into laughter, Rick did it once more, then placed Reginald back into the stroller, quickly popping a toy into his hands.

Rick Stanford

Arrived By Train






Keeping a close watch on what the gentleman was doing with Reginald while surprised that it worked, Ange grinned while giving a Rick a small applause. "Very good sir; I must say you do have a way with children."
 
Considering then that the choice of eating was left to her, Ange glanced at the time then spoke, "Well, as there are many fine establishments here for a small town, I prefer the simple ones myself; so I propose perhaps the local diner would be best for our getting to know each other outing."  As he agreed to the idea, Ange adjusted herself then stood next to him with a smile. "Shall we?"
 

~End Scene~
"Some things you see with your eyes; others, you see with your heart."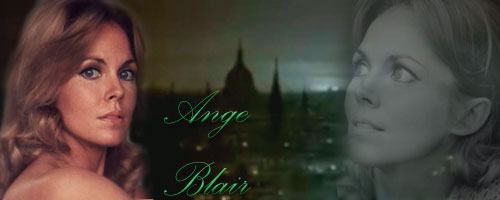 Ange Blair

Cursed By Patofi's Hand







Similar topics
---
Permissions in this forum:
You
cannot
reply to topics in this forum