Long into the night after leaving the Old House to search for Simon, Vladimir quickly picked up on his whereabouts, bringing him to the corner of town, in an abandoned warehouse. Appearing outside while covering his nose and mouth from stench of booze, urine and rubbish throughout the area, he called out to Simon then sensed movement inside the warehouse. Going in, Vlad looked in the corner seeing Simon in a messed up state with empty bottles around him and continuing to drink. Annoyed, Vlad walked closer to him then kicked the man's foot enough to alert him. "Wake up . . . wake up Simon!" Scuffing as he tried looking up at him, Vlad glared, "Just look at you. Look what you have become! You have some nerve coming back out drinking your life away." Looking around the place filled with creates and trash all around, Vlad looked back down at Simon then grabbed his hand forcibly pulling him up. "Come on, stop wasting my time and stand up. We're going home!"
Last edited by Vladimir Armâge on 3rd September 2012, 03:13; edited 1 time in total
"I would rather spend one life time with you then go on having to face all the ages of this world alone. "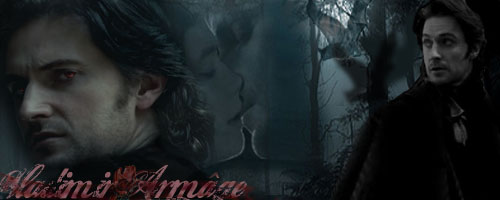 Vladimir Armâge

Possessed By Quentin






"Man what the hell is your problem!" Simon yelled, pushing Vladimir off of him. "I will do what I want to do and I don't need you trying to tell me what to do or where to go mate, so just piss off!" he spoke, pushing Vladimir away form him as he bent down, grabbing a bottle of booze, but instead loosing balance and falling over on the floor. Exhausted from the effort, Simon threw the bottle at Vladimir, then remained on the floor. "Go home you pigheaded, righteous bastard. I don't need you or your help. Just get out of here, and tell everyone, including that wife of mine, to stop expecting more out of me then necessary, and perhaps I'll too come home."

Simon Smith

Leviathan Attack






Dodging from the bottle then soon breaking near his feet, Vladimir narrowed his eyes towards Simon while left annoyed and furious with him. Hearing more insults and comments he instantly side kicked Simon across the face sending him a few feet across the room while having enough then screamed, "You do not speak to me or about your family like that, is that clear! You might think you have control but . . ." he scuffed, "no . . . not anymore because now, I'm looking after you! I'm keeping you safe! I'm opening my house . . . my family to you!" Darting then towards him and all together grabbing him and hoisting him up against a now cracked wall, Vlad sneered looking at the deranged, drunken man. "You are a fool, Simon; believe me you aren't the first drunken louse I dealt with over the years but at least for you, I have some respect for you!" Instantly Vlad jabbed him in his stomach watching him fall to the ground reacting to the punch. "Or . . . at least I did." Backing away he folded his arms, "Now . . . what the hell do you have to say for yourself?"
Last edited by Vladimir Armâge on 3rd September 2012, 03:18; edited 1 time in total
"I would rather spend one life time with you then go on having to face all the ages of this world alone. "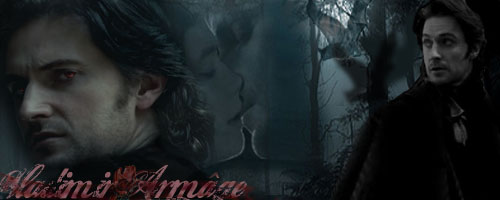 Vladimir Armâge

Possessed By Quentin






"I have to say that . . . you're the fool," he spoke, then reaching up and managing to punch Vladimir in the balls, then jumping up and running into his lower abdomen with his body. "Fuck you Vladimir! Fuck you!" He repeated, then stumbled away a few feet, glaring back at Vladimir in sudden hatred. "I don't understand why you keep following me and trying to get me to be a certain way. I'm no different than you; except instead of killing others to suit my desires, I instead just attempt to kill myself . . . except I can't, I'm fucking already dead!"

Simon Smith

Leviathan Attack






Reacting to the punch but catching his fall, Vladimir lowered himself for moment, then spoke, "I don't give a shit if you're alive or dead, Simon! You shouldn't be this way!" Listening to Simon as he continued speaking, he glared back and stood up straight, approaching him. Watching as Simon soon did the same and take a swing towards him, Vlad quickly caught his fist then easily wrapped it around him, having full control over Simon. "You listen and you listen well, Simon," whispering in his ear, "I come to you because I'm your friend! Your only bloody life time friend you have and I'm not trying to change you damn it; I'm trying to bring you back to a loving . . ." he paused slapping him across the face then releasing him, "caring . . ." he then kicked him hard across his chest as he fell to the ground, "supportive individual! One that is the man Cecillia is a wife to and the reason she fell in love with you! One that is the blacksmith Syerren and I befriended when we were ten! And finally, one that is the man my whole family brought you in when you arrived in Collinsport and doesn't drink often or goes out and parties every fucking night!" Taking a deep breath, Vlad sneered at the pathetic man still on the floor. "Just do the right thing and stop thinking about yourself!"

"I would rather spend one life time with you then go on having to face all the ages of this world alone. "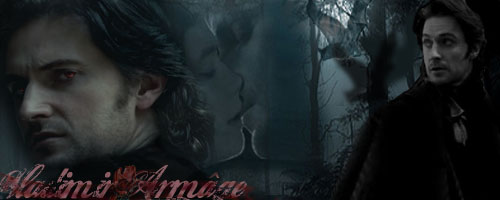 Vladimir Armâge

Possessed By Quentin






"Stop thinking about myself?! Stop thinking about myself you say! Then who is going to think about me?! Who is going to know what I need better than me?" Standing up again, he went to Vladimir. "If you want me to come back to the house with you . . . you squeeky, annoying, bat! Then you're going to have to beat me up and drag my cold, unconscious body back. Otherwise, leave me here, and I will return when I want to, IF I want to. Got it... Vlady?"

Simon Smith

Leviathan Attack






"Fine," Vladimir spoke, stepping back from Simon as he made his demands. "So be it, good night, Si-mon." instantly vanishing from the room. As soon Simon sat back down then grabbed a bottle instantly it shattered in his hand startling him. Instantly then, each light burst in warehouse making it darker as Vladimir soon appeared then taking hold of Simon and forcibly tossing him to the nearby wall. Leaping towards him, he jabbed his chest then face sending him back against the wall, knocking a crate over. Soon waving his hand, moving the crate out of the way seeing Simon gradually raised his head, Vlad sneered kicking him back down then leaned down next to him, revealing his fangs and grabbed a hold of him, biting into his neck while draining enough blood to leave him unconscious.

Raising his head wiping away what little blood he consumed, Vladimir raised Simon to his arms then sighed deeply. "I'm sorry it had to be this way but believe me mate, you'll thank me later." Turning then towards the nearby window, the two vanished, going back home knowing it to be Simon's last crazed outing.

~End Scene~

"I would rather spend one life time with you then go on having to face all the ages of this world alone. "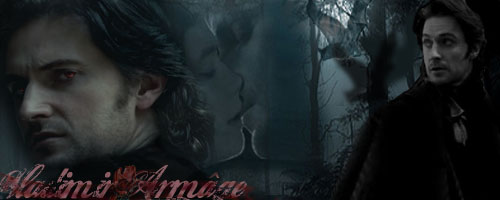 Vladimir Armâge

Possessed By Quentin







---
Permissions in this forum:
You
cannot
reply to topics in this forum