Little time past as Vladimir appeared with Simon near the house prepared in having a quiet night. Releasing Simon, feeling him to be stable enough, Vlad glanced through the window seeing it was lit well and that they would be greeted by everyone. Coming, inside he glanced around finding no one then only found Simon wasn't behind him like he hoped. Going back outside, Vlad glared around the porch then looked to the side finding Simon was standing on the edge with his pants down. Feeling his absurdness would seize to end, he went to his side, "Just what do you think you are doing?" Realizing he was reliving himself, he groaned you know we do have a lavatory for you to do that in, mate. I mean come on you call yourself mature adult and yet you hardly act like one." Hearing him laugh at himself, Vlad groaned then raising his arms turning away, "I give up! Simon just go on, behave the way you do. Go on, trance around with no clothes on why not and be proud of your drunken ways."
"I would rather spend one life time with you then go on having to face all the ages of this world alone. "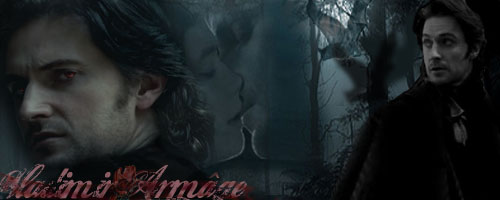 Vladimir Armâge

Possessed By Quentin






Finishing up his childish endeavors, Simon turned back towards Vladimir who was still on the porch, listening to him speak of just walking around naked. Shrugging, thinking it sounded like a logical idea, Simon quickly was out of his clothes and shoes before Vladimir turned back around, then walked past him as he stumbled into the house. Stopping in the foyer, he glanced around, then turned back around to Vladimir. "Hey mate think we can have the uhh, you know, cock suckers over tonight?" As Vladimir didn't answer, Simon rolled his eyes. "Come on mate I need some women . . . lots and lots of tramps. Look at this thing; what do you expect me to do with it?"

Simon Smith

Leviathan Attack






Annoyed beyond belief, hardly believing this to be his long lost mate he had, Vladimir leaned against the wall, kicking the doors closed as he watched Simon order a request. Staring at him for a moment then nodding, he vanished from the room only appearing near the end of the hall looking into the kitchen. Unsure how long he had before Simon would likely tear the house apart he went in through the kitchen then looked inside the dinning room seeing Cecillia, Syerren with Amy feeding Reginald. Syerren speaking up, grinned to him, "Vlad you're back; how did it go?" "Enough to get by, I suppose," not wanting to think about earlier. Looking down at Cecillia he changed his expressions while putting his hand on his head, "I'm afraid your husband is . . . well we'll say not himself. I believe he's becoming quite the alcoholic." Seeing Cecillia get up, Vlad glanced to his brother, "Syerr, you might want to get some towels. "We'll probably need them after tonight." then followed Cecillia and Amy back into the drawing room. "I brought your women . . ."
"I would rather spend one life time with you then go on having to face all the ages of this world alone. "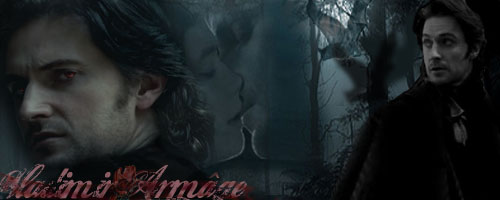 Vladimir Armâge

Possessed By Quentin






Entering the drawing room, Cecillia nearly fell to the floor in the sheer shock of Simon, laying on the sofa naked, playing with himself as if no one else even existed. "Simon Smith!" Cecillia screamed at him, quickly going over to her husband and smacking him on the face, which only seemed to rouse him. "What in God's name are you thinking?" She questioned, quickly accepting a towel from Syerren as she threw it over Simon's lower body. "You get drunk and come home to this house and act like this? I don't fucking think so!" Slapping him once more, Cecillia then felt her arm being caught as Simon took possession of her body, forcing her down on the sofa on top of him. "I was just getting myself in the mood for you babe!" he grinned with a wink. "Well I'm not in any damn mood for you," she spoke, struggling to get away from Simon before he embarrassed her in front of everyone. "Now let me go!" Ignoring her requests, Simon let go of one of Cecillia's arms as he brushed her hair from her face. "Let me go you bastard!" Cecillia screamed, slapping Simon's hand away, which then resulted in him slapping her back and shoving her to the floor. "Enough of you, you whiny bitch!" He exclaimed, jumping up off the sofa.
Last edited by Cecillia Collins Smith on 1st September 2012, 18:57; edited 1 time in total
Ƹ̵̡Ӝ̵̨̄Ʒ
ღஜ
Every inch of you is perfect from the bottom to the top
Ƹ̵̡Ӝ̵̨̄Ʒ
ღஜ

Cecillia Collins Smith

Makeup Crew






Remaining stunned while watching everything take place, Vladimir was soon going to get in the middle of it but found Cecillia take over in being a wife. As it soon got out of control and Cecillia was tossed to the ground, Syerren darted to her side comforting her, "Cecillia are you alright?" Seeing she came back conscious he glared back to Simon as Vladimir attempted taming him.

Soon feeling his fury build, Syerren ran towards grabbing his neck, "Simon you bastard, how could you hurt her! what the hell is wrong with you? Look what you are doing to yourself and your own family!" Vladimir reacting quickly pulling Syerren off of him then holding him in place but went back over to Cecillia as he glared down at Simon now on the couch, "Just look at you. Have you no shame?"

"My Brother is my friend, my companion, what fun we have, what times we share with childhood
memories and grown-up dreams, Brothers from the beginning, Brothers till the end."

Syerren Armâge

Possessed By Quentin






"No, not at all," Simon spoke, smirking. "Just look at all you, you . . . people. Thinkin you're so good because you haven't taken time to enjoy the . . . finer things in life!" Going over then to the liquor cabinet, he grabbed a few bottles, already pouring one down his throat. "I'll be waiting for you in bed when you decide to let me stick my ding dong in your sacred crest," he smirked towards Cecillia. "Simon!" Cecillia screamed, running across the room, bashing herself into him as they both fell to the floor, the bottles of liquor breaking around them. "So you want to play rough do you?!" He questioned, laughing. "I want you to shut up! Just shut up now!" Wanting so much to just rip Simon apart, Cecillia had to hold her own desires back as she looked down at him in tears. Backing away, she stood, going over to Vladimir first. "I'll do whatever you want, if you could please just go throw him in the coldest shower imaginable, and make sure he stays in there despite how much he may scream," she requested, then proceeded over to Syerren, wrapping her arms around him and crying.

Simon Smith

Leviathan Attack






Considering that to be a fine place to start, Vladimir nodded while going over to Simon hoisting him back up on his feet, "I'm sure being knocked around is all to fun isn't it Simon," he smirked, glancing towards Syerren and Cecillia feeling a little better after. "Alright . . ." moving him towards the stairs. "Off to a shower then and get you cleaned up looking a like a gentleman once more."

~End Scene~

"I would rather spend one life time with you then go on having to face all the ages of this world alone. "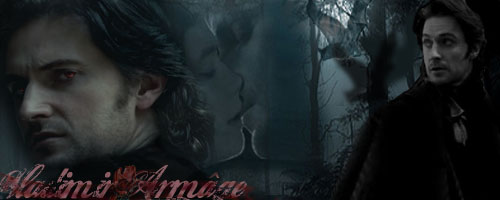 Vladimir Armâge

Possessed By Quentin







Similar topics
---
Permissions in this forum:
You
cannot
reply to topics in this forum