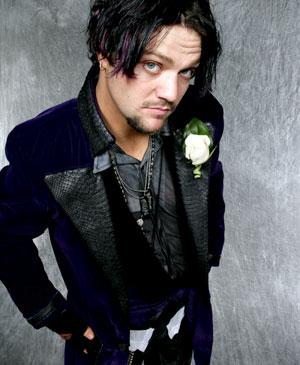 -THE CREATOR-
Alias: Cecillia (Cill)
Age: 17
How did you find us: Invited by Amy
Extra Facts: HS Senior; been accepted to the College I'm planning on attending Fall 2010; hate living in Virginia and so very much want to move north; love to chat - come and talk to me

Contact: PM main account please (Cecillia Collins)
-THE FACTS-
Full Name: Skyler Haskell
Nickname:
Skyler
or just
Sky
I suppose
Custom Title: Collinsport Fisherman
Age: 24
Gender: Male
Social Status: Very much alive
Occupation: Fisherman
Relationship Status: Single . . . For Now

-THE IMAGE-
Portrayed By: Cecillia
Appearance: Dark brown hair, blue eyes, pretty clean cut really
Clothing Style: Work clothes for the most part, though jeans and simple tshirts are usual when not at work.
Height: 5'8"
-THE PAST-
Birthplace: Baltimore, Maryland
Date of Birth: January 30, 1943
Family: Mother (Nora) and Father (Zachary) still living happily in Baltimore. Joe Haskell - Cousin.
History: Grew up with a deep interest in ships and fishing, and once given the chance, decided to go into the work of being a fisherman. Skyler has been here and there, even though he is still very young, but couldn't turn down the opportunity to work along side his devoted cousin, Joe Haskell, in a town he had other wise never heard of: Collinsport, Maine. In such a fishing village, is where Skyler is to settle down and see what new paths life unfolds for him.
-THE PERSON-
Personality: Hard working
Likes: Fishing and the occasional drink
Dislikes: When people are too lazy to do their job; Skyler likes his job - but not so much that he wants to do double.
Overall Flaws: The occasional dirty remark
Ideal Weapon: His own strength
~
RPG Sample:
December 23, 1967

Arrived in Collinsport today - such a spectacular town this really is; ol' Joe is quite the lucky man growing up in a place like this. After checking in at the front desk of the hotel, I settled in upstairs in my small room and then headed downstairs for a cup of "pick me up". Happened to run into Joe in there, and met his girl; what a lucky man he is, again.

Joe insisted that I didn't need to stay at the hotel, however I would much rather try to find my own place instead of relying on my dear cousin for living arrangements; although, beings how it's Christmas time I'll have to wait a few days before even being able to look for a place to live. A nice cottage in town should suite me well as I'll be spending most of my time out at work anyway.

Later today I have to head up to Collinwood with Joe in order to meet with Mrs. Stoddard. The way Joe tells it, the Collins live up in a huge mansion thing - we'll see how huge and mansion like it really is. Poor guy living in a place like this all his life probably don't know huge and mansion like if it were standing right in front of him.

Until then, let me get on out to the harbor - glorious work awaits.

Skyler
"Folks who never do any more than they get paid for, never get paid for any more than they do."

Skyler Haskell

Leviathan Attack







Similar topics
---
Permissions in this forum:
You
cannot
reply to topics in this forum