It was Christmas Eve and at the cabin by the lake, things looked like Christmas, but were far from it. There was at least a foot of snow outside, if not more, and steadily building. Because of the snow, the power of the cabin had been knocked out around lunch time, leaving the house powerless and cold for the rest of the afternoon and evening. The only source of heat and light being the fireplaces in the study and the living room, as well as a few candles. Realizing that a well rounded Christmas dinner likely wouldn't be on the list, Cecillia, Simon, Amy, and Reginald sat in the living room on the sofa and the floor, and were soon joined by Vladimir and Syerren.

As the boys come up from their slumber and soon caught on to the power situation, now everyone sat in each other's arms, doing what they could to keep warm and to have what Christmas Eve fun that they could. Having an idea, Cecillia smiled. "Well, since this is definitely a Christmas I won't forget, why don't we all tell of a single Christmas from our past which we'll never forget," Cecillia suggested, noticing the idea caught on and seemed favorable.
Ƹ̵̡Ӝ̵̨̄Ʒ
ღஜ
Every inch of you is perfect from the bottom to the top
Ƹ̵̡Ӝ̵̨̄Ʒ
ღஜ

Cecillia Collins Smith

Makeup Crew






Having a feel of closeness in the family spread across the room with the snow storm occurring and candlelight in the distance making it a feel of home, Vladimir and Amy on the floor, wrapped in a throw together, listened well to Cecillia suggestion in telling stories to better the mood. Glancing towards his brother next to him knowing he would have ideas circling his mind too, Vlad smirked, adjusting himself closer to the group. "Well I suppose Syerr and I can start this with our memories." "Do you have any Christmas memories Vlad, perhaps when you two were children?" Laughing slightly hearing Syerren do the same, he shrugged to Amy, "Well I suppose, although our childhood in Romania never celebrated such holiday, one memorable one that comes to mind took place in England." Noticing Simon produce a smirk, Vlad turned his head towards the flames.

"Let's see, we were probably . . . twelve at the time although we weren't accustomed to the Christmas tradition at the time," Vlad began grinning slightly. "It must have been fun to learn all about it." "Yes . . . It was." Syerren spoke. "But nothing compared to what we have now." "Syerren's right, no sort of decorations or tree because well no need for it when in the working class; however, once our neighbour Thomas gave us a tree from his relatives." "I specifically remembering it not fitting well in our small house, Vlad." Syerren commented. Hearing slight laughter throughout the room, Vlad continued, "It was also quite a shock when we found gifts scattered around the place and learning a gift giver came by last night and delivered them on last evening. Leaning back adjusting slightly, he looked up to Simon, "Simon here was also a special point in this memory, having dressing up as a gift giver and telling us all about it." "It may not seem much like a memory but it probably was most memorable," Syerren added, "Appart from then, we never really celebrated the season during our cursed lives." Nodding with his brother, Vlad glanced back at the fire, "But surely this is an era that is the best Christmases we had. then wrapping his arm around Amy, "Now, let's say we hear a proper memory." Glancing towards Cecillia and Simon.

"I would rather spend one life time with you then go on having to face all the ages of this world alone. "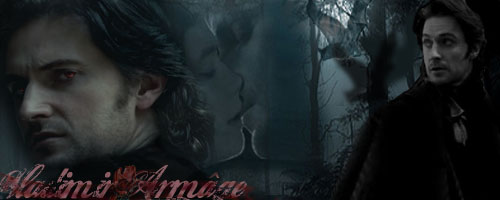 Vladimir Armâge

Possessed By Quentin






Chuckling slightly at Vladimir's story, recalling the events of so long ago, Simon then glanced around at everyone staring at him, realizing that it was he who must go next. "Well, this is somewhat hard I must admit," Simon started. "I've lived through so many great Christmas's you see . . . but I suppose that the one that sparks me as the most memorable would have to be . . . the year I thought my real present was a lump of old coal!" "What?!" Cecillia exclaimed, unsure how this could be anything memorable. "You heard me right," Simon grinned, leaning on his knees and getting more into the story. "You see, one year when I was young, I'd say seven or eight, I had been a pretty naughty boy around Christmas time. I'd caused my own fair share of trouble . . . cutting the arms off of my sister's rag doll in order to test out the sharpness of an old knife I had found that belonged to my father." Hearing laughter, Simon shrugged, "what can I say . . . finding such a divine tool at that age, I was up to chopping apart anything I could." Smiling, Simon sighed. "So my parents decided to give me a little of my own medicine and tricked me into thinking that I'd gotten coal for my present." "So what was your real present then," Cecillia questioned. "My real present? Oh, just some thread, a needle, and the arms to my sister's doll!"

Simon Smith

Leviathan Attack






Enjoying much of the stories that were told so far, Amy laughed with the group surprised that the men had such memorable stories despite their fate in the past. As Simon finished his story and the laughter calmed down, she felt a nudge from her husband gesturing to pass on her tale of Christmas. Tensing, Amy smiled at Vladimir then to everyone, "Well, I don't know if I have a story to tell." Glaring slightly, Vlad sighed, "Come dear, surely there is something you have to share." Sighing, leaning on his arm, Amy spoke, "Well I suppose I have memories when I was with Ange in England; before I came here." Feeling then uncomfortable, she shook her head, "Oh never mind." Feeling sorry for Amy Syerren leaned forward, "Come on Amy love, you can do it, continue." Looking back at him, she smiled then looked to everyone pressing her to carry on. "You can do it dear."

Taking a deep breath, Amy continued, "Well it was about ten years ago on Christmas Eve. Sitting in the lounge with a fire blazing near me, Ange came in with a few gifts and placed them by the tree. As she came to sit by me she gestured that I go to bed, I being in my young mind, begged to stay up and wait for Father Christmas. Knowing she wouldn't allow it, I gave in and began walking out of the room but stopped when I looked the tree and back to Ange. Grinning, I then questioned if I might open one gift." Hearing slight laughter from everyone, Vlad questioned, "And did you get your request?" Amy looked down, "Yeah, Ange kindly enough let me. Anyway, going to the tree I looked around and found one that was addressed to me but I specifically remembered Ange didn't bring out. Pulling the small box out, I questioned her about it but she gave me a curious look not knowing who it was from and it had no sender. Shrugging I opened the box and it was in fact a necklace belonging to my mother." "So it was from your father then?" Vladimir questioned "That's what Ange and I figured but when we asked him about it he denied sending it. I only assumed that it was from my mother." Feeling sudden silence in the room, Amy sighed. "Well I suppose that's it." "It was a nice story dear please don't feel ashamed." Syerren spoke reassuring her then looked to Cecillia. "Well Cill dear you're the last one what is your story?"


Amy Collins Armâge

Makeup Crew






"The last Christmas I had with my grandfather was probably my most memorable," Cecillia spoke boldly. "He'd purchased us tickets to go on a trip overseas to France the following spring. I'd always wanted to go there and well . . . it was greatly something that I treasured and looked forward to." Sighing, she lowered her head slightly. "When my grandfather started to get sick, he called off the trip. When I was evicted away from the house, I then lost the ticket. What was once the most happiest Christmas gift had soon become forgotten." "And you've still never gotten to see France," Simon questioned. "Only in books . . ." Shrugging slightly, Cecillia couldn't help but smile. "but I've never let such happenings stop that Christmas from being so wonderful." Turning towards Simon, Cecillia then smiled, "But this Christmas will be even better," she grinned. "Because it's my first Christmas with you."
Ƹ̵̡Ӝ̵̨̄Ʒ
ღஜ
Every inch of you is perfect from the bottom to the top
Ƹ̵̡Ӝ̵̨̄Ʒ
ღஜ

Cecillia Collins Smith

Makeup Crew






Loving the moment Cecillia and Simon had, Vladimir kissed Amy on the head then looked to everyone. "Well why not it be the best Christmas; everyone has each other and there isn't a care in the world." Agreeing while enjoying the atmosphere, Syerren adjusted looking towards the fire. "I suppose with all of our troubled times we had in the past, now with all of us together, this year couldn't get any better." Smiling by his brother's comment, Vlad leaned forward to him, "I'm glad you think so brother. We are a family." Looking at Simon and Cecillia agreeing, he continued leaning back towards Amy, "A family that can't be torn and together this will be our everlasting Christmas memory."

~End Scene~

"I would rather spend one life time with you then go on having to face all the ages of this world alone. "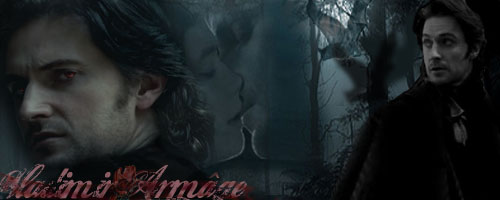 Vladimir Armâge

Possessed By Quentin







Similar topics
---
Permissions in this forum:
You
cannot
reply to topics in this forum