18th Century Syerren Drakúla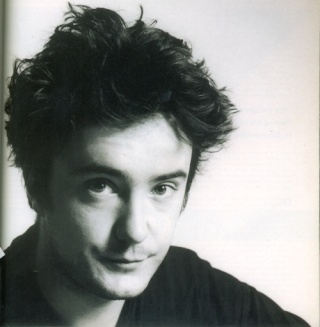 19th Century Syerren Armâge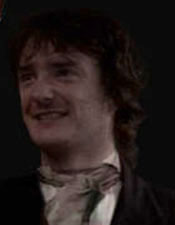 Present Syerren Dorin Armâge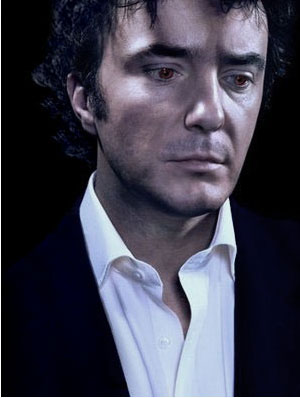 [url=https://servimg.com/image_preview.php?i=18&u=14650856]
-THE PLAYER-
(Amy du Prés Collins)
-THE FACTS-
Full Name (Birth Name): Syerren Dorin Drakúla
Prior to late 19th century, Surname Changed: Armâge
Nickname: Dylan Armâge
Custom Title: A Tortured Guardian  
Age: 237
Gender: Male
Social Status: A Vampire
Occupation: A servant to his father, a powerful lord.
Relationship Status: It's Complicated
-THE IMAGE-
Appearance: Like his brother, Syerren is a tall, thin but extraordinary well built and sophisticated gentleman. He has dark curly hair and shallow green eyes. Syerren is known for his charm around women yet is a very shy individual.  
Clothing Style: Syerren is usually found in semi-formal wear wearing dark coloured and in times white collar shirts and dark trousers with confortable leather shoes. When outside, he is found wearing a long black wool lenghth cloak.
Height: 5'11"
-THE PAST-
Birthplace: Reşiţa, Romania
Date of Birth: 3rd November 1775
Date of Death: 3rd November 1795
Family: Syerren's family like his brother, was born out of wedlock from his mother, Anora Garnier who died after giving birth to him. The two were left to live with their father Lord Vladimir Vhon Dráküla, a powerful lord and noble at the time. Over Vlad and Syerren's youth, their father didn't raise them well and paid little attention to them while keeping them in a minstry or having au pairs hired. Over all only desire the lord wanted was to raise his sons through the ways of the dark art and in time take his place as a dark lord following in rituals under a powerful leader. Vladimir along with Syerren wanted nothing to do with it and continue striving towards their fathers duties and wishes in the process of avoiding him.
History: Syerren had an easier life then his brother. Being raised poorly from ministry schooling or taught by his brother, Syerren learned everything he could trying to survive. Around age 10, his father exiled both Vladimir and Syerren from Romania to live as they choose after a conflict concerning a governess. Vlad and Syerren both being young worked together to survive getting any form of money they could. Eventually travelling outside of Paris they met with a young man named Thomas Rathburn. Settling jobs for them in Paris, The boys stayed their for months until told to come to Britain.
Managing to save up for a boat that brought them to a new life, they found Thomas and he provided jobs and home for the brothers. Living happily in London, Syerren stayed close to his brother in every way. It wasn't until the day came when Vlad had left Britain to go to America for a cargo trade. At that time, Syerren continued to work at a harbor in London saving the money he earned as much as possible waiting the day his brother returns. As months have passed, Syerren had only received one letter from of his brother. Rather in a worried state, Syerren continued to search for any information he could about the schooner that was to arrive. Finally information was given to him as death certificate of Vladimir was presented to him while learning his ship was lost at sea and all crew and workers were thought dead. After hearing this, Syerren became depressed and wanted nothing more of his life or work. He eventually consulted to drinking, smoking, and rampaging the streets. Through his habits, he found himself without money weeping for his brother's return. It wasn't until a month and a weeks passed to middle of October, when Syerren got news from his father to come home to Romania. Still decrepit from his state but figuring he had no choice, Syerren with the help of Thomas's connections, sailed back to France then by carriage back to Romania.  Upon Arrival, Syerren was given the shock that Vladimir was alive; however, because his was alive he changed somehow. He was gloomy being much paler than he remembered while  left with a sight of pure hatred. Being warned of his state and in time find that he too would suffer the same nearing his birthday, Syerren remained baffled by everything and wanted to do everything he could to cure this and leave Romania with Vlad.  His Brother however wouldn't consider it knowing it was far too late. He then night after night continued to tell him to flee Romania and forget everything about him and the past but Syerren continued refused. A day or two later after being locked in dark tower of room then receiving one last encouragement from Vladimir, Syerren fled Romania. He sadly didn't get very far and caught by their father near the end of town. At that point, Syerren died becoming immortal like brother. To this day, he and his brother continue to live on, strolling the nights, surviving looking for freedom.  
-THE PERSON-
Personality: Syerren is a shy but passionate individual. His objectives in life, consist of doing the right thing and to protect people he cares for.
Likes: Syerren enjoys art and history mostly and reading novels and writing especially all the while recalling fun memories he had with his brother.
Dislikes: His Father in general and his ways of controlling him and his brothers' life and the betraying from anyone.
Overall Flaws: His shyness
Ideal Weapon: A dark uncontrollable power
~
RPG Sample: Throughout the evening, Vladimir's brother Syerren, a tall charming dark curly hair man, continued pacing through the woods. He knew that Vlad wanted privacy and so figured he would keep out of sight. Syerren did however enjoy the times he has spent with Maggie Evans. He quite enjoyed her presence and company and thought a lot about her.
As Syerren continued through the woods, he took sight of a lonely girl who seemed to be searching for something. He noticed she was on the path back to the Old House where he too was heading. Syerren quickly darted behind a tree watching her. He started to feel the excruciating urge of blood. The pain doesn't come often as it once had; however being a vampire it still there.
Taking his chances, he figured he would ignore her; however brushing his cloak against a nearby branch let off a sound that gave away his position. Syerren looked at the girl. Knowing it was too late, he stepped out of the shadows and grinned.
Syerren leaned against the tree nearby. He looked up at the sky as the girl did. "Yes…it is nice." He sighed realizing it was the same sky he has seen for centuries now. He then noticed that the Old House was just in the distance. He figured his brother would be wondering where he has been.
Remembering the girl was still there, Syerren then looks back at her. "Tell me…what are you doing out at this time of night?" A particular look came over Syerren as he stared at her. It seemed she was still looking for something.
"My Brother is my friend, my companion, what fun we have, what times we share with childhood
memories and grown-up dreams, Brothers from the beginning, Brothers till the end."

Syerren Armâge

Possessed By Quentin







Similar topics
---
Permissions in this forum:
You
cannot
reply to topics in this forum