After having a splendid walk then afternoon with Cecillia, Amy and her son, Justine came back quite content with their day having never spent anything quite like it in a very long time. While Amy settled Reginald for a nap and Cecillia was downstairs tending to her own things, she remained in her room staring at the window watching the sun begin to descend for another evening. Rather wishing it didn't have to, Justine shook her head wandering out into the hall. Figuring she would go into the library to pass the time, she opened the door, then gasped finding Simon at the desk doing his own thing. "Oh I am sorry Mr. Smith . . . I only came to get a book and didn't expect I would find anyone in here, especially you coming back from work so soon?"
"No one said it would be an easy life, but in time, it will have its rewards."

Justine Isabella

Condemned For Witchcraft






Since nightfall was soon to come, Simon had returned to his normal daily activities, which meant he was found upstairs in the library, where he usually liked to read or spend time to himself. Hearing the door open, but ignoring it first, thinking it to be his wife, Simon then soon sighed, realizing it to be anything but. Turning to glance behind him at Justine entering, Simon closed his book, adjusting to her direction. "Ah yes, I come home not long ago," Simon grinned. "It wasn't a matter which required my attention for the entire day. Watching as Justine continued to enter further into the room, Simon gestured around at all the books. "Well as you can see, we're well stocked, so you're sure to find something that interests you; feel free to look around."

Simon Smith

Leviathan Attack






"I thank you, Mr. Smith, you are too kind," Justine spoke then having a quick look around at the various books finding nothing of interest so far. Turning her head back towards Simon as he turned around, a grin grew across her face having an idea that could further her purpose. Walking up beside him, She bent over whispering, "I was wondering," making the man startle, then stood back as she continued to grin, "I was wondering what you were reading. I have a small collection of books at home and no time to read. You seem like a gentleman who reads a lot. Could you perhaps," stepping closer to staring into his eyes as her curls dangled in front of her, "suggest one for me?"
"No one said it would be an easy life, but in time, it will have its rewards."

Justine Isabella

Condemned For Witchcraft






Moving back slightly in his chair, feeling unusually uncomfortable by the woman's presence so close to him, Simon placed his hand on the desk, about to stand up but then stopped as he found Justine's hand brush against his thigh. "Okay enough of this!" He shouted, getting up from his chair and slightly pushing the woman out of the way in the process. "I don't know what your deal is here woman, but I've had enough of it." Going over to the door, he stepped out into the hallway, bolting immediately down stairs, finding Vladimir just coming up for the evening. "I want that bitch out of this house immediately!" Simon demanded from him, not caring if she heard or not. "I've seen enough of her behaviors and I want her out!"

Simon Smith

Leviathan Attack






Rising to a new evening while completely unaware what was going on, Vladimir and Syerren had just come in from the basement after checking for the room to be clear then turned instantly hearing Simon come down in a fit. "Alright mate, hold on what's the matter?" Before Simon had time to defend himself, they all looked up seeing the woman that had arrived only the other night coming down in almost tears. "Oh Mr. Armâge, you're home! Please try and understand it was all a misunderstanding." "A misunderstanding," Vlad spoke raising an eye brow then looking to Simon.

"I came to Mr. Smith here in the library upstairs and merely wanted help in finding a book." Feeling now Cecillia come into the room Justine loud spoke enough so she could hear, "It's a small room as you know and I must have gotten too close to his comfort and he left taking everything the wrong way. Please sir I am sorry and I mean you no harm."

"I think that is perfectly understandable, Mrs. LeBlanc." Vladimir grinned, seeing Simon wasn't at all convinced. "Please know if everyone would feel better that I would leave, I will abide by it sir and return to my husband." Scuffing guiding the woman into the drawing room, "That won't be necessary." Turning around back to Simon Justine spoke as innocently as she could, "Once again I am sorry Mr. Smith."

"I would rather spend one life time with you then go on having to face all the ages of this world alone. "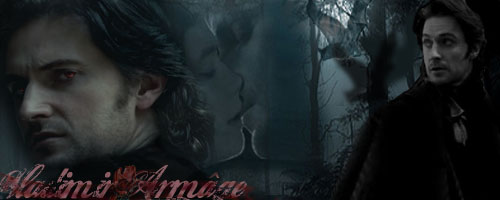 Vladimir Armâge

Possessed By Quentin






Sneering from the woman's apology, Simon stepped away from her heading towards the front door. "If you won't have the heart to throw her out then I'll have the dignity to throw myself out!" he exclaimed, instantly having Cecillia come to him. "What is the matter with you Simon," She spoke harshly, wondering what on earth could be going through her husband's mind. "Why are you being like this? And where do you think you are going to go?" "I'll go back to damn England for all I care . . . but I'm not staying another second in this damn house!" Without another word, Simon bolted through the front door, leaving an awkward silence in the house. Cecillia, feeling her heart sink, quickly apologized to everyone, then ran off upstairs, unable to keep her anger and sadness at bay any longer.

Simon Smith

Leviathan Attack






Vladimir astonished by Simon's abrupt behaviour, thought nothing more then him to be thoughtless of their guest. "I do apologise for his behaviour Mrs. LeBlanc, I don't know what has become of Simon lately." Smirking slightly, Justine nodded, "It's perfectly understandable Mr. Armâge. I'm sure it wasn't something you wanted when you got home from work." Shaking off the tension he looked back to her, "Yes of course not. Well I best attend to a few matters; I'll speak with you later." As Vlad passed her, Justine sighed then whispered as he left, "I'm sure you will . . . Vladimir." Turning her gaze towards the window she instantly gasped, seeing Brighton stare at her in fury, knowing he was ready for her.

~End Scene~

"I would rather spend one life time with you then go on having to face all the ages of this world alone. "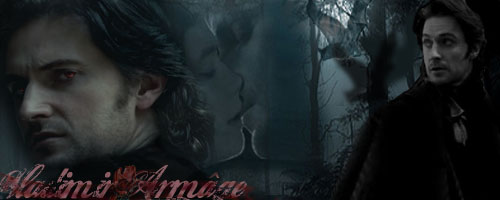 Vladimir Armâge

Possessed By Quentin







Similar topics
---
Permissions in this forum:
You
cannot
reply to topics in this forum