The day past with little communication between what had occurred with Syerren except with relief that he was supposable back to his normal self. When the hour came of nightfall, everyone was anxious to know if he was alright and what he would reveal.

Vladimir, having reluctantly woken before his brother, went over to his coffin, seeing he had just opened his eyes as he lifted the lid. Trying his best to smile, he saw Syerren just seconds later do the same then instantly lung towards Vlad wrapping his arms around him. In tears of joy, Vlad sighed of relief, keeping Syerren close, "I'm so glad to have you back Syerren."
"I would rather spend one life time with you then go on having to face all the ages of this world alone. "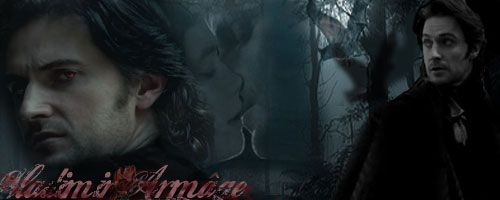 Vladimir Armâge

Possessed By Quentin






Remembering only brief moments as to what had occurred to him, Syerren smiled speaking through his tears, "Me too Vlad, I'm sorry for everything. Please don't hate me." Laughing slightly, he released him looking into his eyes, "I could never hate you brother." Seeing him look towards the stairs, Vlad turned around seeing the rest of the family waiting on them.

Moving past Vlad, Syerren looked at everyone then spoke rubbing his arm, "I'm sorry everyone for my behaviour. I think I'm back to my normal self." Seeing Cecillia come up to him, Syerren lowered then picked her up embracing her. "I hope you especially forgive me dear," feeling tears form again.

"My Brother is my friend, my companion, what fun we have, what times we share with childhood
memories and grown-up dreams, Brothers from the beginning, Brothers till the end."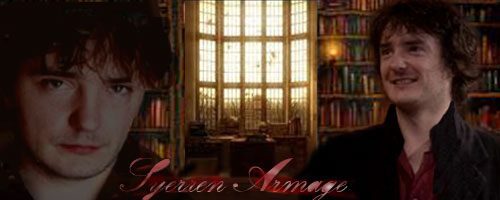 Syerren Armâge

Possessed By Quentin






Anxious to see Syerren come upstairs and finally be himself again, Cecillia gleefully embraced him as he did her. Crying from happiness, Cecillia nodded; "I could never hold something against you Syerren . . . you mean too much to me." Kissing him on the cheek, Cecillia looked into his eyes. "It's good to have you back . . . best friend," she smiled.
♥Ƹ̵̡Ӝ̵̨̄Ʒ ♥ღஜ♥Every inch of you is perfect from the bottom to the top♥Ƹ̵̡Ӝ̵̨̄Ʒ ♥ღஜ♥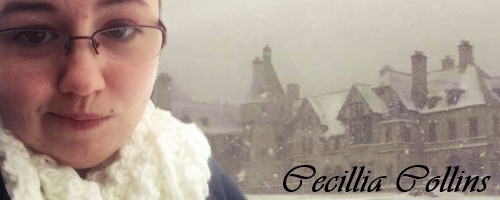 Cecillia Collins

Makeup Crew






Left speechless, Syerren did nothing more then kiss her cheek and released her continuing to forgive everyone for his actions. Hearing then it was Simon that released him of his devious ways, he embraced him as Syerren looked at him, "I thank you for everything Simon and I hope I wasn't too much of a bother." Hearing as he laughed it off, he turned back down to Vlad as he asked the questioned that was on everyone's mind, "So . . . Im sure we're all wanting to know brother, what had happened to you these past couple of days?"

Looking down for a moment he sighed shaking his head, "I honestly don't remember Vlad. All I know is I was in a dark place and felt nothing but rage inside of me bringing out every constant emotion that I wasn't. I was a vicious animal and who placed it on me I couldn't recall." Looking back to the group seeing disappointment on some of the faces he what shook his head, "If I knew where I was or who I talked to I would tell and expose him completely for what he had done but I simply can't remember anything about him."

"My Brother is my friend, my companion, what fun we have, what times we share with childhood
memories and grown-up dreams, Brothers from the beginning, Brothers till the end."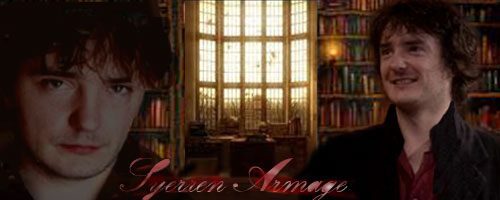 Syerren Armâge

Possessed By Quentin






Hearing Syerren talk about not remembering anything that had happened to him really, Simon was left unsatisfying, knowing that he probably could work a little magic and help him. However, not wanting to upset anyone and especially not wanting to force Syerren into remembering something that might make him become another person again, Simon shook his thoughts away. "Well it's wonderful to have you back to your normal self again," Simon spoke, smiling at him. "We all love you mate, and now . . . I say we get out of this house and go have fun in town, what do you say?" Seeing everyone agree, Simon grinned, calling out for Willie and instructing him to care for Reg. "Come on, the night's on me," Simon spoke, as everyone filed out of the house, one happy family once again . . . or so they hoped.

~End Scene~
"When I look into your eyes, It's like watching the night sky, Or a beautiful sunrise. . . I won't give up on us.  Even if the skies get rough, I'm giving you all my love. I'm still looking up. . ."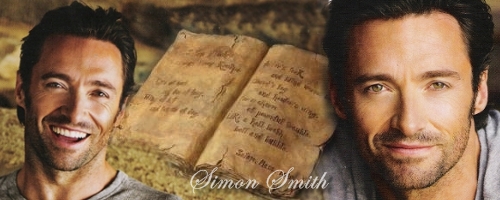 Simon Smith

Leviathan Attack






Similar topics
---
Permissions in this forum:
You
cannot
reply to topics in this forum