*UPDATE as of: June 2011*
For all 'first time' new members:
-First Please, please please fill out your PROFILE providing a little information about yourself. A pic is not required but info helps us in everyway to avoid spammers

-Because this site has experienced repetitive drop outs which result in overall loss of personal writing and time, and causes such outdated work to be deleted in order to "clean up" the site, a new rule has been put in place.
**In order to avoid spammers and non serious users, or people who simply don't have the time for this sort of site as they thought they did (or simply lost interest after joining), we now require ALL first time members to go through a brief writing "boot camp" per say.
-Users are encouraged to join the site with a custom name which they plan on using in RPG, but will then be assigned to a Dark Shadows account (which they can keep if they wish). Using their assigned Dark Shadows account(s), the user is required to then post in the "Collinwood Estates" area for a minimum of either: 3 days (posting in only 1 or 2 topics) or less days if a high rate of activity and dedication is observed. After this brief initiation, the user may then either continue to post in Collinwood Estates with their Dark Shadows character OR start an original RPG using their custom account.

***Please keep in mind that even though a user goes through the "boot camp" in order to achieve the privilege of starting something of their own, if a user is inactive for a month, their account will be shut down and all original work –except that in Collinwood Estates – will be deleted. To avoid this from happen, either show up or contact the site administrator, Amy Collins Armâge, with any issues which prohibit you from being active.

Thanks,
Your Administrators Smile

"As each day and night passes, I will Forever and Eternity be yours."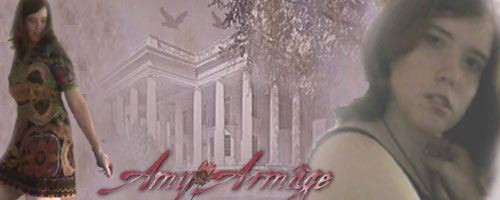 Amy Collins Armâge

Makeup Crew






Similar topics
---
Permissions in this forum:
You
cannot
reply to topics in this forum