An abrupt knock was herd through a door followed by a call from a man as Vladimir in bed rolled on his side then opened his eyes adjusting his hair out of his face. Finding the first thing he saw was a window and daylight streaming through, he quickly shunned away crying out. Tense for just a moment, Vlad looked back then sat up feeling he wasn't the same. Standing he looked out to the new morning thinking, Can it be true? Turning around he grinned happily, "I'm mortal . . . I'm" he paused then gasped seeing the discovery of his reflection looking at his now long hair like he once had, while touching his face at his new appearance "I'm young. How . . . can this be?" Looking away then hearing voices, from the hall, Vlad ran out of his room only to immediately run into what looked to be Cecillia in more or less the same way. "Cecillia?" he thoughtlessly blurted out then shook his head turning away back to towards the door.
Last edited by Vladimir Armâge on 31st May 2011, 21:35; edited 2 times in total
"I would rather spend one life time with you then go on having to face all the ages of this world alone. "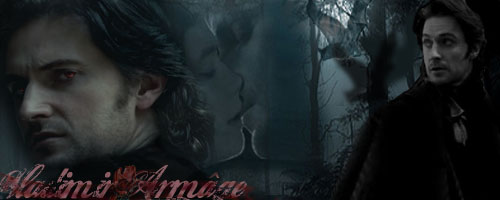 Vladimir Armâge

Possessed By Quentin






Waking from the sound of knocking at her door, Cecillia came to, instantly thinking it to be Jesse telling her to get ready. However as she rose, she instantly recognized the room she was in as one at the Old House, not her father's cottage. Wondering if Vladimir had brought her back the night before for some reason, Cecillia then turned her attention back to the door, wondering what was going on.

Rising from bed, she ignored her change of clothing, instead wanting to get to the bottom of whatever was occurring. Stepping out into the hall, she instantly ran into what looked to be Vladimir, causing her to nearly scream. Amazed at what she saw, knowing there to be a difference, one of which was that he was up in the day time, Cecillia soon came to realize that this wasn't her time period - it couldn't be. Watching Vladimir turn back to her, Cecillia gazed at him, grabbing his arm and starting to push him into the closest bedroom, but then heard two unfamiliar names called, somehow knowing it was for her and Vladimir.

"Mary, Matthew, what on earth are you two doing? I told the two of you last night to be ready by 9 AM, and now it's half passed eight and it appears as though you've just gotten out of bed!" Turning to glare at a vaguely familiar man, knowing she must have seen his photo in an old album, Cecillia remained frozen beside of Vladimir. "Well would the two of you please not stand around, we don't have all day to get down to the harbor and pick up your mother . . . now go!"
Last edited by Cecillia Leigh Collins on 31st May 2011, 22:46; edited 1 time in total
Ƹ̵̡Ӝ̵̨̄Ʒ
ღஜ
Every inch of you is perfect from the bottom to the top
Ƹ̵̡Ӝ̵̨̄Ʒ
ღஜ

Cecillia Collins Smith

Makeup Crew






Staring at the man as he ordered Cecillia and him around, Vladimir felt obligated to obey all the while confused as to what happened. Nodding slightly to his gesture, he quickly grabbed Cecillia's arm as the two made into his bed chamber. Unable to comprehend any of what he is experiencing, he cried, banging his fist on the table "Just what is going on?" then fell to the chair. "Why are we here, why do we look like this and . . ." he looked to the door, "why were we called those names?"

Looking into Cecillia's eyes, seeing fear in her, he gestured to come as they embraced while hearing her weep. Stroking her, while looking around the room, he came to the conclusion that he and her were in another time, one that would be very familiar to him. "We'll get out here Cecillia don't worry we'll just have to adapt for right now. Locking then his eyes upon a newspaper, Vlad stood knowing if nothing more it would get a sense of where they were. Gasping the headlines Vlad read, An American Victory: British Cornwallis surrenders in Yorktown; he turned to Cecillia in near shock, "We've some how Cecillia entered the past . . . into theses lives, it's 1781."

Last edited by Vladimir Armâge on 31st May 2011, 20:59; edited 1 time in total
"I would rather spend one life time with you then go on having to face all the ages of this world alone. "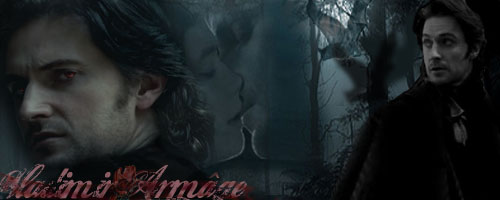 Vladimir Armâge

Possessed By Quentin






"1781!" Cecillia exclaimed, turning away. "Why does this always happen to me," Cecillia cried, sighing and turning back around to Vladimir. "So from what I have gathered, we are now . . . siblings," she spoke, smirking slightly. "Who would have ever thought," she laughed, embracing Vladimir quickly once more. "I have no idea what we are doing here, or much less how to act in this time, but if I had to be stuck here with anyone, I'm glad that I'm with you."
Ƹ̵̡Ӝ̵̨̄Ʒ
ღஜ
Every inch of you is perfect from the bottom to the top
Ƹ̵̡Ӝ̵̨̄Ʒ
ღஜ

Cecillia Collins Smith

Makeup Crew






Smiling by Cecillia's gesture, Vladimir released her taken shaking his head trying to grasp the thought laughing slightly, "Siblings? Now that is strange; I've never had a . . . sister before." Turning his head, Vlad was taken in awe by display outside the window. "It is beautiful isn't it?" Taking a deep breath already feeling the warm sun, he looked back. "So . . . so if we are here acting as other people, this Matthew and Mary then . . ." staring back out a most shivering from the thought, "I'm no longer this dark tortured soul named Vladimir. Instead . . ." placing his hand on the glass, "somewhere now in the countryside of Romania, a little boy age six named Vladimir with his younger brother."

After a brief silence a familiar voice was heard again sounding for them. Shaking off his daze, Vladimir looked down seeing he was still in his night attire. "Quickly we must get ready and portray these people . . . Mary" grinning then guiding her out then quickly back to her room. Turning then to his wardrobe finding ample amount of clothing, Vlad picked the articles closest to him putting them on. Finishing off by tying his hair back with a silk ribbon, he found Cecillia outside waiting. Smiling slightly he approached her, "Did you find everything?"


"I would rather spend one life time with you then go on having to face all the ages of this world alone. "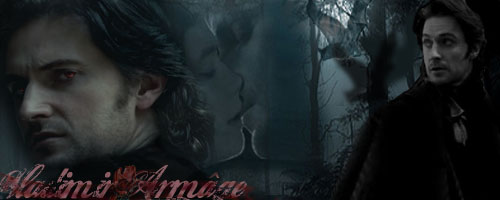 Vladimir Armâge

Possessed By Quentin






Cecillia had slight problems as she went into her wardrobe in her room, finding clothes far from her liking. Managing to choose something she hoped was considered practical, she then changed into the garments, feeling completely uncomfortable. Heading back outside finding Vladimir, Cecillia smiled at his hansom, yet different, attire, nodding at his question. "You are the expert of this time, sir, not I . . . do I look like a lady of this time should," she laughed, seeing Vlad nod.

From a distance, hearing their names called once more, Cecillia looked up at Vladimir, shrugged, then followed him down the stairs into the foyer below. Finding the same man from before giving them commands, realizing it had to be their father, Cecillia glared at him as he directed them to take the horse and carriage and drive to town to retrieve their mother at the harbor. Nearly wanting to crawl in a corner and stay there from the uncomfortableness of this all, Cecillia started to follow Vladimir out of the house, when she was called back.

"Mary, aren't you forgetting something," the man called to her, leaving Cecillia stricken and confused. Turning around and giving a look of the unknown, the man sighed, reaching beside of him on a table for a bouquet of flowers, then handing them to Cecillia. "Oh right . . . thank you," Cecillia spoke, then quickly turning away and following Vladimir out of the house. Once they were away from the door, Cecillia glared up at Vlad with new terror. "Vladimir . . . not that I doubt your skills with a horse and carriage . . . but do you even know what we are doing? More so . . . how will we even know what this lady . . . our mother looks like? I'm sure she won't be pleased if we don't spot her first."
Ƹ̵̡Ӝ̵̨̄Ʒ
ღஜ
Every inch of you is perfect from the bottom to the top
Ƹ̵̡Ӝ̵̨̄Ʒ
ღஜ

Cecillia Collins Smith

Makeup Crew






Hardly listening to what Cecillia was telling him, Vladimir remained dumbfounded realizing his and Cecillia's home was of the Old House in their time. "Cecillia, if we are actually living here, it must mean we're Collins's." Putting pressure on his forehead trying to figure every discovery out, Vlad then turned his attention towards Cecillia who gestured the carriage then speaking of how to find their mother, "Well Cecillia it shouldn't be that difficult."

Getting aboard the drivers seat grabbing a hold of the reins, Vladimir remained hesitant, looking to Cecillia beside him, "Sure it's been a good hundred and fifty or so years since I've driven a carriage but I . . . think I'll get a hang of it. Seeing the whip beside him, he light smacked the side the horses as they abruptly pulled the carriage. Having trouble at first adjusting but soon managing, they soon came to the busy streets of Collinsport. Holding for a second he looked around, "Well this does bring back memories." Laughing slightly seeing Cecillia smile, Vlad looked around seeing the harbour in the distance and a new ship that not too long ago docked. Managing to park in a legitimate area, he hurried down to the busy pier with Cecillia grasping her hand while looking around hoping to find anyone that would be familiar to them all the while not knowing who to find.



"I would rather spend one life time with you then go on having to face all the ages of this world alone. "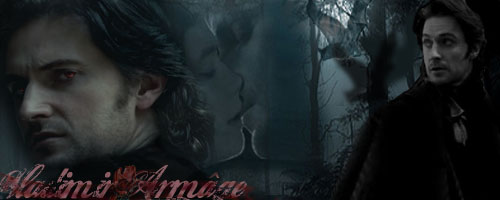 Vladimir Armâge

Possessed By Quentin






Standing as close to Vlad as possible, not wanting to lose the only person whom she knew in this time, Cecillia watched as passing villagers and new arrivals walked by them. Just as curious as Vladimir was about who the person they were looking for could possibly be, Cecillia's attention was then caught as a woman not too far away suddenly grinned in their direction, causing Cecillia to nearly grab Vladimir and hide behind him. "It can't be," Cecillia muttered quickly to Vladimir, pointing out at the distant woman . . . what looked to be none other than Mildred!

"Oh there you two are . . . how long the past three months have been since I've been away," the woman spoke. Rachel Collins, the mother to both Matthew and Mary Collins had been away in England to visit her ill sister for the past three months, and at last stood before the two things that meant the very most to her. "My dear Mary, how have you been," Rachel spoke with a grin, embracing her daughter and kissing her. "And Matthew; abiding by your father's rules as always I hope," she smiled, also hugging and kissing him. "I have missed the two of you so very much; I'm glad your father thought to send you for me."

Still speechless, Cecillia felt numb as Rachel wrapped her arm around hers. Wanting to say something before she and Vlad were suspected, Cecillia quickly remembered the flowers in her hand, handing them to Rachel; "these are for you . . . Mother." "Oh darling, how thoughtful of you," Rachel beamed, turning back to Vlad. "Oh Matthew dear . . . I left my luggage back by the ship; be a dear and fetch it for me? It's the charming purple luggage bag you purchased me for my birthday last year dear."
Ƹ̵̡Ӝ̵̨̄Ʒ
ღஜ
Every inch of you is perfect from the bottom to the top
Ƹ̵̡Ӝ̵̨̄Ʒ
ღஜ

Cecillia Collins Smith

Makeup Crew






Hoping nothing more then their mother to be someone that wasn't recognizable, Vladimir felt his body flair up seeing Mildred's appearance. Widening his eyes in realizing she was their mother, he couldn't help to look at her knowing it wasn't possible. Getting the attention never expecting to get in all his life, Vlad almost felt disgusted wanting nothing more then to wake up from this. Hearing the command of getting her luggage, he abided, knowing he didn't have a choice. Grabbing her luggage she pointed out, Vlad examined it, seeing that her name instead of being Mildred like he knew so well, was Rachel Collins. Narrowing his eyes back to Cecillia and their claimed mother, he shook his head then looked in seeing officers much like what he was or will be walking the pier. Hearing his name behind him, Vlad nodded to the man passing, then brought the luggage, "Is that everything . . . mother? I'm sure you are anxious to get back to the manor," eyeing Cecillia knowing she too was feeling uncomfortable.
"I would rather spend one life time with you then go on having to face all the ages of this world alone. "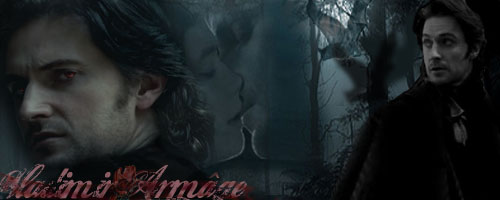 Vladimir Armâge

Possessed By Quentin






Nodding to Vladimir, Rachel gestured him to put the luggage into the carriage, then help Cecillia and her into the carriage. As they rode back, Cecillia continued to feel uncomfortable as she sat arm and arm with the woman whom she'd learned to hate. Knowing that Vladimir was becoming likewise pressured, judging by his rather quickening pace, Cecillia glared towards her supposed mother. "So um . . . Mother; have you any plans for the next few days?" "Oh I don't know dear," Rachel smiled, putting her arm around Cecillia. "Catching up with you, your brother and your father for starters, as well as the rest of the family, and then after that I'm really not sure." Taking this as a sign that she and Vladimir hopefully had time to think of a plan to get them out of all of this, Cecillia nodded then looked away into the dirt road passing by, imagining how much different life would be if this were really her life to live.

~End Scene~
Ƹ̵̡Ӝ̵̨̄Ʒ
ღஜ
Every inch of you is perfect from the bottom to the top
Ƹ̵̡Ӝ̵̨̄Ʒ
ღஜ

Cecillia Collins Smith

Makeup Crew







Similar topics
---
Permissions in this forum:
You
cannot
reply to topics in this forum